The C-word was prominent this week (no, not THAT C-word, ya filthy animals) as the Brownlow favourite was vaporized, and perennial Supercoach good guys like Rocky, Heater and Sloane continued to do their best potato impressions. Even popular beasts like JPK and Jelwood are struggling. It's meant to be finals time you blokes, LIFT!!!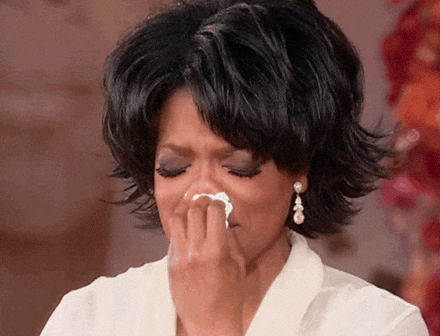 Here are the most popular trade ins, as of 12pm AEST, Tuesday August 1:
1. Patrick Ryder (PTA, ruc/fwd, $556 600)
Plus:
+ Topped off by one of the best HTA's you will ever see, Ryder was massive in the nail biter against the Sainters. 15 disposals (11 contested) and 45 hitouts, for a team high 130 points.
+ With big Kreuz in doubt, Ryder is this week's shining star in the ruck stocks. Paddy's five round average of 120 is fifth best in the league right now.
+ And he's got DPP status! The floundering Nank can be offloaded for Ryder for $150K, it's upgrade city.
Minus:
– He's $100K dearer than the likes of perennial guns like Max and Stef. He's on fire, but he hardly qualifies as value this week.
– After riding the pine for all of 2016, hopefully he can run the year out.
2. Conor Glass (HAW, mid/def, $117 300)
Plus:
+ Conor couldn't quite reproduce his explosive debut form, returning 43 against the Swans from 11 touches at 100% efficiency.
+ Now on the bubble with a break even of -57, Glass is really your only active option this week if you need to cash in. The Hawks are 2-0 with the Irishman roaming across halfback.
+ DPP status will be invaluable to plug those inevitable outs throughout these final rounds.
Minus:
– Josh Gibson might get a farewell game or two before he wanders off into retirement. Glass' job security seems quite fragile….
– 43 points would seem closer to his natural level of scoring. Don't plan on getting much cover from Conor.
3. Dustin Martin (RIC, mid, $597 000)
Plus:
+ Dynamic Dusty chalked up another BOG honour against the Suns. 142 from 34 possessions was Martin's sixth score of 140+ this year, a league best (if you ignore the ridiculous Dangerfield).
+ Speaking of the Dangerman, guess who's the new red-hot favourite for the Chas in 2017? There's a good reason for that.
+ With his BE at 67, Dusty will wave bye-bye to his sub-600K price this weekend. Pounce on this Tiger now, or forever hold your peace.
Minus:
– In the "grasping at straws" department, it bears repeating that he still leads the comp in clangers by a fair margin. I know, it doesn't seem to matter much!
– Has gone from DPP-less leper, to must-have mid at 42% ownership. Not much POD value here, so you won't be making up any ground by taking Dusty now.
4. Max Gawn (MEL, ruc, $456 600)
Plus:
+ Gawn was back to performing at his max-imum capabilities, racking up 111 against the inexperienced ruck setup at North, courtesy of 18 possessions and 52 hitouts.
+ That's back-to-back tons for Gawn, which naturally means his price has bottomed out and will likely only climb from here as he regains fitness. Break-even is at 55 this week.
+ Price is down nearly 200K from the start of the season, a ripping bargain for the second-highest overall scorer in 2016.
Minus:
– Max hasn't always been the most durable of players, and so it has proved again this year. There was the three month layoff with a hamstring tendon injury, and he has battled through knee soreness for the last couple of weeks.
– The Dees have a reasonable run coming into the finals, but are unlikely to make top 4. If they seal a 5-8 spot early, it's very possible that Max gets an extra week rest by missing the last round (SCGF) against Grundy's Pies. You read it here first.
5. Tom Mitchell (HAW, mid, $614 800)
Plus:
+ A really quiet game for Mitchell against his old mob, with 'only' 26 touches, 8 tackles and 98 points. Lift!
+ That 98 represents the first time Mitchell has failed to raise the bat since Geelong way back in round 4, and only the second time in total this year. May not win the Brownlow, but he has streeted the field in the "recruit of the year" award.
+ His last four games this year include North and Carlton, teams he has bossed around before. Virtually untaggable and even if you somehow stop him from getting the ball, you can't stop him from tackling.
Minus:
– I don't know, I've been writing about this guy seemingly every week since Methuselah was a lad. Yet he's still at less than 30% ownership, most likely because he has never been cheap this year. Still isn't!
– The Hawks are still an outside shot at playing in September, but should they miss out, Clarko may decide to tap Tommy on the shoulder and tell him he's done enough this year. Unlikely, but possible.
#6 – 10: Josh J. Kennedy (WCE), Jacob Allison (BRL), Clayton Oliver (MEL), Jack Macrae (WBD), Dayne Beams (BRL)
Most traded OUT players this week: Hugh Greenwood (ADE), Toby Nankervis (RIC), Heath Shaw (GWS), Josh P. Kennedy (SYD), Patrick Dangerfield (GEE), Tom Rockliff (BRL), Scott Pendlebury (COL), Sam Powell-Pepper (PTA), Toby Greene (GWS), Sean Darcy (FRE) 
Most popular trades so far this week:

Loading ...
---
Leave a comment / Scroll to bottom