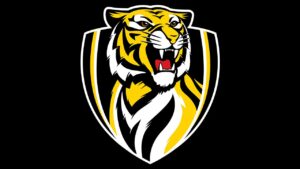 Champion Data designed their ranking points system with the goal of quantifying player performance – one number to determine who played well and exactly how well they played. It's one of the ironies of the modern era then that the undisputed best team in the league is also one of the most irrelevant when it comes to Supercoach!
Just one Tiger – two-time best and fairest Dusty Martin – managed to average over the magical 100 ppg mark in 2020, and only three other players topped 90 points per game. Richmond's established lineup also generally means they've provided pretty slim pickings for rookies too. But with a bit of hard digging, I think I've managed to find some unpolished gems here…
Defenders
Feeling Lucky: Revelling in the space provided by the new kick-in rule, the super-consistent Jayden Short ($519 300) had a great rebound year after struggling with injury in 2019. Appearing in every game, Short scored at least 75 in every one of them and tonned up seven times in posting just under 97 ppg. With a Jack Dyer medal in his keeping and even more room to move this season, Short's powerful right boot and reliable positional play make him an intriguing point of difference to start your 2021 campaign.
Bachar Houli ($465 600) comes with a slightly discounted price tag in comparison to previous years, but showed what he is capable of in 2019 when he posted a career best 105 ppg. Bachar's trademark run and carry endow him with a massive ceiling, but he comes with obvious warnings about his durability as he approaches 33 years of age after missing 34 games in his past five seasons. Maybe not relevant in Classic, but he could win you a few draft league games as your third defender, so keep an eye out for him in the later rounds.
Midfielders
Feeling Lucky: After a rollicking finish to his 2019 campaign that included seven tons in 8 games and a 164 SC point blitz against the Cats in the prelim final, Dion Prestia ($446 800) was the smoky midfield pick at the start of last season. Unfortunately – as has become common in Dion's career – his knees got in the road again and he only managed five games in 2020, leading to his discounted price tag to start 2021. Has already suffered a hamstring setback this pre-season which means he will be completely ignored by Supercoaches and rightly so – but monitor his recovery closely. One of the few Tigers capable of topping the ton this year and will get the plum midfield role when he returns.
Money Maker: Riley Collier-Dawkins ($123 900) has been threatening to crash his way into the seemingly impenetrable Richmond midfield for a couple of years now. 2021 may finally be the time for the bullocking RCD, who was selected by the Tigers at pick 20 in the 2018 draft. His ability to win the contested ball should ensure viable scoring and cash gen – if he can get an opportunity. With Prestia already battling a twinge, there is an opening here for Collier-Dawkins to finally make his mark.
Rucks
Feeling Lucky: Since being traded from the Swans in 2016 for a packet of chips and an old can of Tab, Toby Nankervis ($442 900) has won three flags and established himself in the best team of the modern era. Winning! Ivan Soldo's knee reco means that The Tank will be forced to shoulder most of the rucking duties on his own this year – which means he has massive upside when it comes to Supercoach. He's by no means an elite scorer, but if you're baulking at the price tags for the BroMax combo then Toby at this price presents a very viable stepping stone to getting one of the big two. At the very least, he must be on your radar for draft.
Forwards
Lock and Load: Three flags, an unprecedented three Norm Smiths, a Brownlow, and four all-Australian nods make Dustin Martin ($541 600) one of the most decorated players in the history of the game. He won't post the numbers of his memorable 2017 season ever again, but with forward status this year Dusty is still incredibly relevant and should be expected to finish among the top 10 scorers in that position. Notoriously slow starter so he might be better regarded as an upgrade target – but you should definitely plan to be finishing the year with him in your 22. Martin has the ability to dominate games like few others in the league, whether it's as a dynamic free-running midfielder or pinch-hitting in the forward line.
Feeling Lucky: Outside of Dusty most of the pre-season interest at the Tigers in 2021 surrounds Shai Bolton ($462 400), who evolved from crumbing forward into a genuine midfield force last year in recording a career best 86 ppg. I've already given my thoughts on Bolton in the Breakout series, and if he maintains his role of late-2020 then he is a very viable pick in your forward lines to start this year.
The perennially under-rated Kane Lambert ($445 900) is a draft special who will average in the high 80s, and mix his small forward role with a decent chunk of time in the guts. Runs like a maniac in every game, but probably lacks the ball-winning consistency to make him a genuine option in the Classic version. 
Money Maker: Maurice Rioli ($117 300) is a Rioli, and there's not much more that needs to be said about that. Still very raw but has obvious talent. It's pretty doubtful he gets a run any time soon, but like most fans I can't wait until he gets his first game!
---
Leave a comment / Scroll to bottom