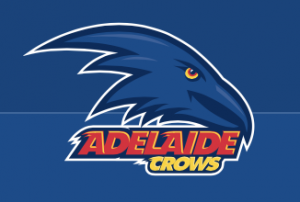 Some pretty ordinary performances for the youngest list in the league last year, and maintaining the second youngest list (by one month) might not prompt optimism among supporters or SuperCoaches. However, a three game winning streak from rounds 18-20 does give rise to some optimism.
The acquisition of slippery goal sneak Isaac Rankine from the Suns will
be a big lift. Add goalscoring players to return after interrupted seasons in Thilthorpe and Rachelle, add the power of Darcy Fogarty, plus the reported gun pre seasons from Elliott Himmelberg and the Texan, should see the Crows score enough to hopefully win their fair share of games.
Scoring from stoppages was usually a factor in their few good wins last year. Conversely, they were bottom six for stoppage score in losses. That needs to turn around and with Sam Berry proving a standout contested player who will improve in year three, this area should get better. Lairdy, Keays, Crouch and Sloane add the experienced nucleus, and the likes of Schoenberg and Soligo should also improve. Expect to see more of Luke Pedlar and the introduction of tackling machine Hugh Bond and the first tall mid recruited in a while, recent acquisition Tyler Brown, to get a decent crack. I believe they all will be better served by a newly invigorated and self confessed more relaxed ruckman, Reilly O'Brien.
Defence may be the achilles heel in that formula however. Will they be able to stop the leaking of goals with an undersized defence? Will their inability to stop scores from turnovers continue to be a telling factor?
Jordan Butts will be a key to stopping the power forwards and Tom Doedee will continue as the interceptor but Nick Murray struggles to play above his height consistently. Mark Keane may find a spot earlier than expected. Wayne Milera is reportedly flying and a return to the back half as a  connector should ease the pressure on the Brodie Smith, Jordan Dawson types and hopefully free up their run and carry games a bit more.
I expect to see a slight improvement this year, not necessarily in games win loss ratio, but in staying in games longer and bedding down the game plan more consistently. However, that aside, SuperCoaches certainly do have some relevant options from this young and hopefully emerging side.
Defenders
Lock and Load
Jordan Dawson ($603 100)
Gave him a big wrap last year and he didn't disappoint. 109 ave and looks set to do it again. Will be the Crows main distributor despite the move of Junior Milera to the back half as a permanent role. SC friendly game, kicks 75% of the time and plays on from 81% of kick ins but hits the target with those he doesn't. Sneaks up to score a goal every couple of games and tackles four times a game. I can't see too many issues locking him in (he's in my team) but the Hawks shoved a tag (Finn Maginness) on and restricted him to 80. Or with Milera going back, they play Dawson off the wing where he averages nearly 20 PPG less. However, seamless transition to the Crows last season and should only improve.
Feeling Lucky
Brodie Smith
Running machine with a booming right boot who can kick long goals and averages 531 metres gained per week, with a high of 1019 MG. Kicks the ball 20 of every 26 possessions, mostly efficiently in a SC friendly role but his highs are high and his lows are low. Not at $450k though.
Money Maker
Mark Keane
Keep an eye on the Irishman during the trials. He was recruited to cover the loss of Frampton and Macasey and could be competing for a spot with Nick Murray. Before his sabbatical last year, he averaged 54.8 for the Pies and if he can replicate that he will be worth $300k.
Midfielders
Lock and load
Rory Laird ($703 900)
Gun clearance specialist with 151, who averaged 33 possessions/game last year. Those SC critics of Lairdy say he handballs too much (57%) but most of his pill is gained in a contested manner that racks up the points. Add to that around 32 points/game in tackles plus a lack of taggers hanging off him and it's not hard to see why he averaged 128. If he can hit the scoreboard more, he would be a permanent captain. Pretty softish early draw and plays four straight at Adelaide oval after R1. If you don't get him to start, you may run the risk of not be able to afford him later. Another Crow locked and loaded in my side.
Feeling Lucky
Sam Berry ($478 700)
Second year player who increased his average by 40 points to 87 has to be worth a watch as a breakout in his third year. Has seriously increased his workload and is hard as nails averaging 9.5 tackles and nearly 5 clearances per game. But it was post bye when he started to shine where he averaged over 94 in the last ten games and cracked his first three SC tons, including 140 against the Swannies to highlight ceiling potential. Consider.
Rory Sloane ($413 800)
Feeling really luck, then have a quick sqizz at Rory Sloane. Came out of the blocks to score 98 & 100 playing a mixed role last year. Can take a mark and kicks goals playing or drifting forward. Generally averaged around the 97 mark the last five years with a low of 88 in 2020. Priced to average 75, but anywhere around that low of 88 will push his price by $70-80k.  How much will the ACL hold him back early is the question?
Money Makers
Hugh Bond ($117300)
Crows traded back into the draft to nab this Vic Country kid at pick 40. Strong lad (being an ex national rower) with great endurance and upper body strength allowing him to tackle with elite numbers. Averaged 9.5 tackles/game for GWV Rebels on his way to runner up in their B & F
I know everyone is "flying" pre season, but word is , he truly is!
Billy Dowling ($117 300)
SA junior with impressive numbers at junior level, both at the carnival and the SANFL under 18s. Good size and wins the pill on the inside and outside and racks up points at will. Twelve from twelve tons, seven over 140 in the SANFL under 18s with an insane ceiling  of 268. No senior exposure yet but if he manages to get a guernsey, I'd be locking in that potential.
Ruck
Lock and Load
Reilly O'Brien ($560 500)
You may think lock and load in this year's ruck pool is a little flippant. Consider this before we assess his stats. He's been to Europe to sort out his mentality towards his game and the greater good for the team. Has determined that his lack of consistency was due to his internal pressure and says he has that completely under control now and is more relaxed and refreshed. Also has determined to get around the ground more, impact the scoreboard more and have a greater overall impact. Good News, right? *(Maybe, see note on Thilthorpe).
Given that potential upside to a bloke who had scores of 175 and 160 last year on his way to 102 average, you have to take this selection seriously. Had the second most hitouts in the league and 46.4% of them were HTA Also took 51 marks and laid 79 tackles. If he does as he says, those numbers will go north. Fitness was never an issue, so if the mental is fixed, jump on.
Forwards
Feeling Lucky
Taylor Walker ($499 200)
Coming into season 15, the Texan has had his two highest averages in seasons 13/14, the highest since 2012. I'm not suggesting the big man is, or will be a keeper, but I will throw out a stat for the biggest of gamblers amongst you. Tex started the last two seasons 4/5 tons (on return from suspension) and 5/6 tons to average 100 and 119 in this timeframe. With 36 trades, a fast points grab could get you a leg up on the opposition before a quick trade to a premo or a timely downgrade. Only for the brave!
Wayne Milera ($321 200)
My early pre season intel says he's back to his dancing best. Great news for the Crows and for SC. At his best he is a skilful and efficient player who can evade tackles and hit the target, the majority by foot. His last two seasons have been interrupted by injury and the mentality that goes with major injuries, but he is back and looking sharp and slated to slot into a half back role, the friendliest of SC roles. Priced at 58, his last full season way back was 8o which would equate to $120k price hike. Back in 2018/2019 where he did miss a few games he had 18 scores of more than 80, showing, I think, his ability to hit $500k + if he stays on the park.
Riley Thilthorpe ($318 800)
Normally not relevant, but Nicksy and the crew have told us that the number two draft pick will used around the ground more this year. This may have a twofold effect. It should increase his scoring considerably and qualify him for the elusive R/F DPP making him imminently more attractive. But, secondly, could have a negative impact on my decision to lock and load Reilly O'Brien, depending on how they use them both. Keep an eye on the trials.
Money Makers
Luke Pedlar ($173 400)
Highly rated as a M/F by the coaches but only managed one game last year in which he scored 45 points. It could have been more but for some serious clangers. Battled shoulder problems but came back into the twos and started playing really well towards the end of the season with 115 point final round and 88 points, 8 tackles and 3 goals against his old side, The Bays. Powerful body and penetrating left foot, will get his chance this year rotating through the forwards though competition will be stiff with the likes of Rankine (possible transition to mids), Rachelle, Murphy, McHenry and McAdam established in the pecking order.
Luke Nankervis ($123 900) M/F; Tyler Brown ($229 200) M/F
Nankervis is a very versatile, fit and skilled player who should get an opportunity if the Crows are serious about their rebuild and putting some time into their emerging players. Scored three tons in the SANFL showcasing the potential. Tyler Brown is widely thought to be a depth player but my mail is they want him in the guts. At 192 cm he presents as their tallest mid, something they have previously lacked. Previous 27 games with the Pies showed he was not fantasy relevant, but if he gets a full time mid gig, could that change?
---
Leave a comment / Scroll to bottom