Instead of asking if your round was decent, let me ask, did you field Rioli Jr? Steele owners look no further, we'll have a deep dive into some appealing midfield options (Travis Boak anyone?)…. The byes loom just around the corner so keep a close-eye on the impending doom structure during rounds 12 to 14.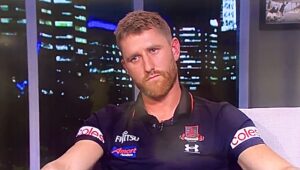 Did round 9 have you staring at your SC score like such?
DEFENDERS
Dayne Zorko (BRL, 540k, (-$55.4k),  94.5 AVG, 92 BE) when it comes to SC coaches seeking a POD (a unique player that usually tanks my season, point of difference). Half the time it appears as if the POD in question is no good and coaches are just talking unnecessary risks. Zorko on the other hand doesn't fit that description whatsoever. A 5-round average of 110.4 and a 3-round average of 115.3 says it all really. Coming into the season underdone, Zorko battled through a calf complaint and found himself playing out of the Lions defence due to Kiddy Coleman's absence. Round 7 against Sydney, Zorko was back playing in that Mid-Fwd split that coaches from last season look back fondly on. 120, 123 & 103 points since the SC-friendly role change has taken effect, along with appearing to be well and truly over any niggles. Zorko would make a fine addition to any defensive line.
Jordan Dawson (ADE, 532.9k, (-$17.4),  103.8 AVG, 73 BE) Mentioned Jordy last week, but will be a popular selection for coaches again this week. A monster first half for Dawson, mainly finding himself playing as the loose-man down back for the Crows with the occasional run down the wing to break open the Lions defence with his strong kick. However, Dawson did find attention in the second-half from Jarrod Berry, who held Dawson to a conservative 107 points. Jordy offers a fine option for coaches looking to complete their defence. Just be wary of impending role volatility.
Backing it up….
Tom Stewart, 616k, 176 BE
Alex Witherden, 595k, 149 BE
Adam Saad, 491k, 145 BE
Jayden Short, 569k, 138 BE
Steven May, 495k, 132 BE

MIDFIELDERS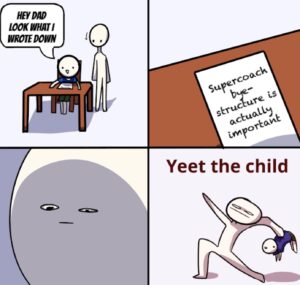 The only way is the Rambo way.
Sam Walsh (CAR, 601.9k, (-$35.2k), 114.5 AVG, 116 BE) Hewett, Cripps, Walsh, Docherty. Is it too much Carlton? Short answer, no (unless you support Collingwood). The long answer involves the impending byes and a small jab at coaches that traded Hewett or Cripps out (I joke, I joke, don't abuse me in the comments). Flying somewhat under the radar, Walsh has only dipped below 100 points two times this season. A fast start for Walsh with 2 goals in the first quarter. Walsh scored a large 147 points against GWS in Leon Cameron's farewell game and helped will the Blues over the line. Personally, I'll be waiting until his bye in round 12 to bring this jet in, but for coaches that can make-do with a R12 bye Steele replacement, Walsh will definitely put together a nice run home as the Blues look to push for a top-four spot.
Touk Miller (GCS, 632.2k, (-$45.6k), 119.6 AVG, 120 BE) this should be as short as, if no Touk Miller, and youre searching for a Steele replacement, look no further. Some of Touk's remaining games consist of the following teams. North x2, Hawks x2, Adelaide, Tigers, West Coast, Collingwood. Pencil in a few 150+ scores with that line-up! A 3 round average of 137.3 and priced modestly @632k, Touk should be a priority upgrade before he hits 650k+.
Clayton Oliver (MEL, 645.3k, (-$26.7k), 120.7 AVG, 146 BE) I've been seeing some interesting debates revolving around, "who to bring in, Callum Mills or Satan Oliver?" A little myth I'd like to bust right out of the gate is, "Mills has a much larger ceiling than Clarry." The following scores are Oliver's 5 largest scores from 2021. 204, 166, 159, 144, 140 (x2), yes technically 6 largest scores, sue me. I'm not here to argue one over the other, however, Oliver has gone 130+ three times this season and with North Melbourne this week, could easily make it four times and hit his BE.
Christian Petracca (MEL, 578.8k, (-$27.4k), 116.8 AVG, 99 BE) naturally, when it comes to mentioning Clarry, Petracca also gets brought up. A popular choice last week, Tracca rewarded owners with a handy 136 points (and if he could have put away a few missed set-shots, could have been pushing 150+). Could also do much worse than Tracca in your midfield, however with the debate seeming to be Petracca or Brayshaw? I personally do prefer Andy.
Andrew Brayshaw (FRE, 557k, (-$27.3k), 116.4 AVG, 100 BE) might have turned off potential suitors after a down performance personally and as a team. Brayshaw, however, presents amazing value, and also plays the first two weeks of the byes. With Fremantle playing Collingwood this week, who's midfield bleed points to opposition midfielders. Also factoring in that the game is @Optus Stadium, with a Flagmantle team seeking a strong bounce-back. I'd be inclined to mention Andy as a potential Captain smokey! Fyfe nearing a return also should inspire hope for potential owners of Andy, as it won't hinder, but further support Brayshaw's abilities.
Limbo Land….
Jack Steele, 591k, 199 BE *injured*
Tom Mitchell, 527k, 192 BE
Callum Mills, 667k, 167 BE
Zach Merrett, 560k, 164 BE
Lachie Neale, 679k, 161 BE
Clayton Oliver, 645k, 146 BE
Travis Boak, 555k, 141 BE
Tom Green, 527k, 139 BE
Ben Keays, 569k, 129 BE
RUCKS
Todd Goldstein (NTH, 501.7k, (-$47.1k), 89.2 AVG, 50 BE) Goldy has really turned the clock back since Xerri has been out and he's had the lions-share of ruck duties. With a 3 round average of 123.3 points Goldy really does look primed as a smokey to finish off our forward lines while offering crucial ruck-cover on the stretch home. The only knock is that Xerri isn't far away from returning and it's all speculative to see how they split Goldy's duties once Tristan is back. Another option, that presents some serious value while also offering ruck-cover after the DPP updates in round 12, is Darcy Cameron, who I'll cover in the forwards section!
Timberrrr….
Max Gawn, 640k, 221 BE
Reilly O'Brien, 518k, 162 BE
Peter Ladhams, 471k, 155 BE
Tom Hickey, 494k, 142 BE
Brodie Grundy, 545k, 138 BE *injured*
Nic Naianui, 587k, 130 BE *injured*
FORWARDS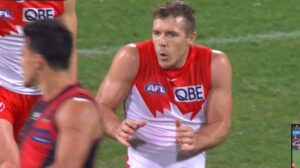 Completing your forward-line without Parker?
Luke Parker (SYD, 548.1k, (-$43.5k), 102.4 AVg, 128 BE) arrogant, nasty, humiliating and kicking men while they're down! Oh not Luke Parker, but the state of the AFL Media. Led Sydney in CBA's with 18/23 against the Dons. With a 5 round average of 113.4, Luke has truly found consistency in his role and output over these last 5 weeks. For those looking at Heeney for 50k less, just beware that his blended mid/fwd role appears to be dead and buried. A high 128 BE results in no urgency to bring Parker in, however for those moving Coniglio or looking for forward premiums, Parker looks set to finish top 6.
Darcy Cameron (COL, 411.4k, (-$9.2k), 68.3 AVG, 44 BE). With a 3 round average of 104.3, and Grundy set to miss a further few months. Cameron playing as the #1 ruck for the Pies is looking like a solid cut-price forward. At worst he'll make you some cash, scoring well enough to sit at F6 and be a required flick towards the SC finals. At best? Pies put Grundy on ice and let Cameron finish the season off, all while maintaining a solid scoring stream. With 3 rounds of data in the books and a solid 115 points against Jarrod Witts. It really makes it seem that Cameron won't slow down anytime soon while he maintains his duties. Definitely one to consider!
Forward thinking…
Toby Greene, 436k, 173 BE
Dylan Moore, 494k, 163 BE
Josh Dunkley, 592k, 152 BE
Luke Parker, 548k, 128 BE
Isaac Heeney, 498k, 126 BE
Tim Taranto, 465k, 121 BE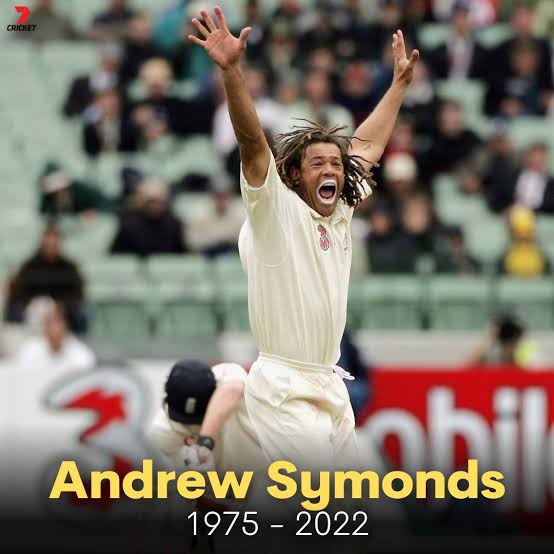 Rest In Peace legend.
---
Leave a comment / Scroll to bottom