The last week of the 2022 season is finally here. For those of you with trades remaining, (sentence omitted). For those without any trades such as myself for the last week or so, yeah I can't wait til the seasons over either. So today will be the final edition of the Fallen Premiums for 2022. I'd like to firstly begin by thanking everyone for the support, and welcome to the SCT writing team! In regards to today's "Best of", I'll be mentioning the player, along with what round I mentioned them in, along with some of the better images used throughout the year. There's some stinkers, and some gems. Let's get straight into The Fallen Premiums – Season Review.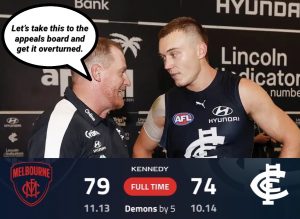 The Best: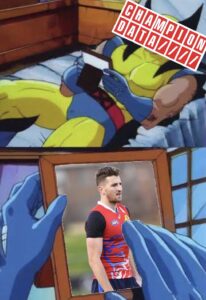 Defenders
Sam Docherty (CAR, Round 3, 108.3 AVG) the Doch ended up being quite a popular choice as the season progressed, but was a handy POD to kickstart the year. Found in only 1.8% of teams to start the year, Doch didn't crack the 10% mark until round 5, in which he was already averaging 125 points. For anyone that brought him in early, bravo! Doch hadn't missed a game, and has put up quality scoring all year long (even if his style of play is that of a seagull).
Jordan Dawson (ADE, Round 9, 111.2 AVG) It was at this point that Dawson had pumped out his first major score, was at a nice cut-price and his ownership had yet to spike. I flagged Brodie Smith missing the game prior, and that the dillemma for a lot of coaches was picking between a "safe" Dawson, and a high risk, high reward Dayne Zorko (who we will unfortunately get too). For those smarter than myself that grabbed Dawson, (sentence omitted), he turned out to be an amazing pick.
Midfielders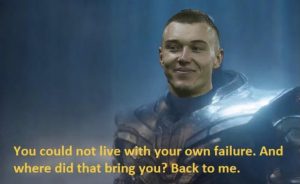 Patrick Cripps (CAR, Round 3, 110.7 AVG) I had to include this man entirely due to the fact he started in such good form, that even I had to swallow my ego and bring him in. Cripps and Carlton had an amazing start to the year, before injuries to the team began to effect both in different ways (along with Cripps being in unsustainable form). Overall, considering his ruck prowess, injuries, and the suspension that should have ended his H&A season, I believe he has been a great pick this year. Hopefully the Blues make the finals, and the Pies miss the top four 🙂 .
Zach Merrett (ESS, Round 13, 110.1 AVG) I think I put the most amount of effort into the segment about Merrett in Round 13 than I did anyone else all year. I included a table breaking down his CBA's in correlation to his points and admitted I am a little bias about my appreciation for Merrett. Who'd have thought he'd go on and outdo the likes of Parish, Walsh, and Josh Kelly who were all 100k more expensive, and if it wasn't for the recent tags, was lining up to be one of the top scorers since the byes. For those that joined me on the S.S Merrett, bravo!
Rucks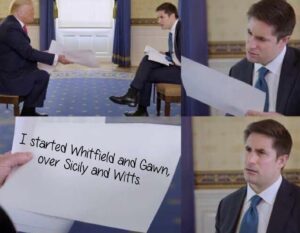 Jarrod Witts (GCS, Round 2, 110.9 AVG) while I was quite impressed with Witts in both pre-season and the round 1 clash against West Coast. I flagged a few risks with this pick, I'll recall them and let you laugh. I mentioned that he's a durability risk (hasn't missed a game all this year), and that he's someone to expect to trade out when he maxes out in cash (look at me who traded Witts in @600k, to be a season long keeper). Overall, for those that started him, you done bloody well.
Forwards
Luke Parker (SYD, Round 6, 104.4 AVG) admittedly, it felt like I was mentioning Parker weekly after he was granted DPP. Soon as I saw that little 'fwd' symbol appear though, Parker's ability was just too tempting. For those that hopped on early like myself, well done! Has been one of the more consistent forwards, and would have been a fine M8 IMO.
Darcy Cameron (COL, Round 10, 85.7 AVG) I had mentioned Goldstein the week prior as a legit pick (and he was), but Darcy Cameron was definitely the pick I'll be discussing. With Grundy injured, Cameron at the ruck helm, this pick is one every other year I'd have locked in. Issue was, I'd already brought in De Goey the week or so prior, and needed to strengthen elsewhere. I didn't get to mentioning him until we had a few games of consistent output, but he was still under 370k. An absolute bargain for what he's delivered this season.
The Worst: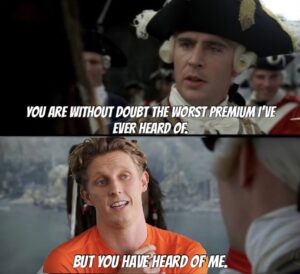 Defenders
Aaron Hall (North, Round 16, 97.8 AVG) I definitely cursed the defenders I was mentioning around this time. I was pumping up Daniel Rich who would have been a horror pick (for no fault of his own). But none can top Aaron Hall. Mentioned a few times throughout the year, the best timing however, was prior to his sub 20 score and injury a few minutes in (that myself, and a few other thousand coaches suffered). What were we all thinking…
Dayne Zorko (BRL, Round 8, 83 AVG) let me just clarify something. Any "Premiun" that churns out 37 f'n points without a hard tag (even then), or without an injury is no premium in my book. Therefore, I don't know if Zorko is even worthy of a mention in this regard. The Lions Captain had one of, if not the best rookie seasons for an SC relevant player (and boy would I have taken those scores over whatever these were). Now getting up in age, Zorko has been an absolute miss this season.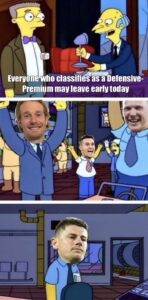 Jayden Short eh?
Midfielders
Tom Mitchell (HAW, Round 6, 96.7 AVG) if you search through on SCT, you'll find an unpopular opinion of mine (that Paddy McCartin is a sleeper pick, and should have more than 2% ownership), that Titch could very well be a top 6 mid this year. Yeah, nah… I'd like to think my takes on the Hawks this year was quite good (in regards to tagging etc.), but my bias for Tom Mitchell hadn't quite wavered until a little later than usual. Hopefully not too many of you got sucked into Mitchell this season, his days of SC royalty have indeed come to an end.
Dylan Shiel (ESS, Round 4, 92.6 AVG) Shiel had posted two tons, missed a game and was looking to rise in price. I was actually considering this move myself at the time. Since his bye he'd have actually been a great pick, 360k, six tons, three of those 130+. However, his pre-bye form was well, summed up in the image below…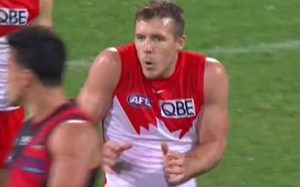 Rucks
Oscar McInerney (BRL, Round 15, 88.1 AVG) yep, this was a stinker of a pick. With Hipwood back in the line-up, ruck carnage left and right, many opted for Luke Jackson. While my big brain was quite keen on the The Big O punt. Two sub-tons, and then he got shifted to Gawn on my end. On-paper the move was good, just panned out about as good as Carlton's last two minutes against the Dees in Round 22.
Forwards
Jordan De Goey (COL, Round 6, 85.6 AVG) I don't know where to begin with this pick. Put simply, it was a s*** pick, and cost me (and I'd presume a few others) a serious tackle into the higher ranks. Unfortunately, I didn't keep the pick to myself. While De Goey had reduced in price at this point, he continued to dip in price after it (didn't ton for the proceeding five games). Why couldn't he have gone too Bali earlier in the year…
---
Leave a comment / Scroll to bottom