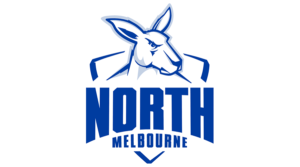 A club with a long and proud history, the Kangaroos have found themselves as a club under siege in recent years. Unable to boast the membership cartel of their closest rivals and struggling to maintain performance on the field, it seems like rumours of relocation surround the club every year. Yet this is also the team that has produced some of the greatest players of all time – Carey, Greig, Blight, Schimmelbusch, Glendinning, Archer, and of course 'Boomer' Harvey, to name but a few.
After barely avoiding the dreaded wooden spoon in 2020, things are looking up for the Shinboners. A new coach, an exciting group of emerging youngsters, and led by some of the hardest 'old' heads going around. You'll need courage to back them in, but there's plenty to talk about in Supercoach terms….
Defenders
Feeling Lucky: Well then, where the hell did that come from? After being a middling, nondescript Supercoach entity for six-and-a-half seasons, Luke McDonald ($512 900) suddenly went BANG and averaged a ridiculous 118 ppg in the last ten games of 2020. Playing a tagging and/or lockdown role for the best part of his first 110 games, McDonald was finally freed up to play as a loose, distributing half-back – one of the most coveted roles in Supercoach. Obviously the ball spent lots of time in the North defensive zone last year so there were plenty of opportunities for McDonald to do his thing, but will that repeat this year? Will McDonald be allowed to play the same high-scoring style of footy in 2021, or will he revert to a more traditional stodge?
Money Maker: Although slightly more expensive than your average rook, the trio of Flynn Perez ($193 400), Connor Menadue ($201 500) and Lachie Young ($202 000) present some interest as potential cash-collection options in your starting backline. Perez managed three games in his debut season after being drafted at pick 35, collecting 15 disposals and 74 points in his most recent effort. Menadue is the running machine recruited from the Tigers who never quite cemented his spot in the best 22 there, but looks a likely type if he can get a streak of games going early in the season. And Young might just be the best option of the three in terms of job security after arriving from the Bulldogs, with the ability to play at either end of the ground but seemingly destined for a spot on the halfback flank this year. Keep these three in mind if the cheaper choices in defence don't come through for us.
Midfielders
Feeling Lucky: There are so many possibilities in the North midfield, it's hard to know where to start. Jed Anderson ($562 300) and Jy Simpkin ($499 700) each had breakout seasons in 2020, beating their previous best scoring averages by 18 and 22 ppg, respectively. Simpkin loses his forward status this year and possibly most of his draw for Supercoach purposes, but both guys are draft specials.
Luke Davies-Uniacke ($432 800) is this year's potential breakout from North. After struggling through injury to start 2020, LDU returned with more offensive spark than we'd seen in his first couple of seasons in the league. The fourth pick in the 2017 draft managed a career best 129 against Port in round 16, and averaged an encouraging 17 possessions per game, which was enough to suggest that's finally ready to make a name for himself in the Roos midfield. Super talented, it's just a question of whether he can find the consistency to be a viable Supercoach commodity as a midfielder.
The wildcard here is Ben Cunnington ($439 800). The Roos hard nut had a filthy 2020 with only three appearances before a persistent, crippling back injury got the better of him. However, he has shown a massive ceiling in his time, as witnessed in his opening effort last year when he piled on 185 against St Kilda, including 25 possessions and two goals. That price tag is a bit annoying but he's an intriguing cheaper option to the popular Rowell at M5, and we'll all be watching his pre-season game next week.  
Money Maker: While they will cost you more than the average rookie, the dynamic duo of Will Phillips ($198 300) and Tom Powell ($153 300) should form the core of your cash generation this season. Both men are elite ball-winners who boast highly impressive careers at junior level, and find themselves at a club that has shown they are prepared to give their younger players a decent shot – if they're good enough. Pick 3 Phillips was the outstanding midfielder in last year's draft class after averaging 22 disposals and 4 tackles for Oakleigh in the NAB League, while pick 13 Powell is your standard ball magnet who was voted the best player in the SANFL Under-18s after averaging a ridiculous 35 touches and 145 points for Sturt in 2020. Phillips is the more likely of the two to play in round 1 but both players are must-haves if named.
Rucks
Feeling Lucky: The old warhorse Todd Goldstein ($601 700) just keeps on keeping on. After missing only 10 games in his past eleven campaigns, Goldy has developed a well-deserved reputation for durability and reliability, as well as a scoring ability that ranges from perfectly respectable to utterly dominant (reference: 2015, where he averaged a whopping 128 points per game). The emergence of Gawn and Grundy has relegated Todd to the Supercoach backlots, but at 32 years of age he continues to provide the third ruck option that can not be ignored. At only 4% ownership, Goldstein is an interesting and potentially lucrative point of difference if one of the leading options should suffer injury.
Money Maker: As mentioned above, Todd Goldstein misses games at about the same rate that Novak Djokovic loses tennis matches in Melbourne. But should the unthinkable happen, the ever-patient Tom Campbell ($154 700) is ready to step into the breach. Big Tom routinely dominates at VFL level but hasn't ever been able to crack it for a consistent gig at the higher level. Should Goldstein ever be forced to miss a game or six, keep Campbell in mind as a downgrade option. Comes with DPP flexibility as an added bonus.
Forwards
Feeling Lucky: With the highest profile of the Kangaroos' off-season recruits, former Rising Star Jaidyn Stephenson ($354 100) comes to the club with the promise of bigger and better things. After booting 38 majors in his debut season, Stephenson has endured a betting-related suspension amid bouts of indifferent form. But he comes to North with undoubted talent and the possibility of a more friendly Supercoach role further up the ground, and at this price must be considered for that troublesome F3 spot in your starting lineup. 
At the other end of the experience scale, Jack Ziebell ($257 900) has been heavily discussed this pre-season as he looks set to transition to the halfback role in 2021. A dozen seasons of treating his body like a battering ram have seemingly taken their toll on Jack and he missed half the 2020 season with hamstring complaints, so he won't be running through the midfield anymore. But at this price, in this position, and with a new role, he must be considered as a potential cash cow. Monitor his pre-season closely. 
---
Leave a comment / Scroll to bottom