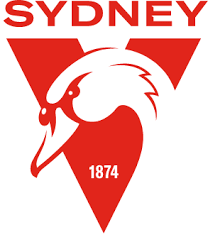 Would you rather lose a prelim by a few points, or a grand final by 80? That's the strange thought that was going through the minds of a few Swans fans after the young Bloods survived a thriller against the fast finishing Pies, only to cop a pasting at the hands of the rampant Cats a week later in the last game of the 2022 season.  
Grand final routs can leave scars – just ask the Crows. 'Horse' Longmire will face a tall order to get his troops back up and firing again after their somewhat surprising run last season. Fortunately for the red and whites, they boast a nice blend of experienced old heads, spirited youth, and an exciting style of football, as they look to go one better in 2023.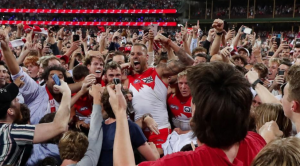 From a Supercoach perspective, there are a handful of standout selections in Sydney town this season. There's also a few left-field selections that warrant a careful eye this pre-season.
Defenders
Feeling Lucky
Jake Lloyd ($507,300)
No doubt about it, the Bondi Seagull was a complete Supercoach bust in 2022. Starting the year as one of the premier defenders – courtesy of four consecutive seasons where his scoring average topped the ton and he missed only one solitary game – Lloyd found the going much tougher in 2022, "only" managing 92 ppg. A combination of his team's much more attacking and fast-moving style of footy, the rise of players such as Nick 'Lizard' Blakey ($475,300) and the McCartin twin towers, and a natural age-related decline, all contributed to a sizeable reduction in Jake's output. This will likely see all but the staunchest of supporters jump off the Lloyd ship this year, but has he got one more good year left? Outstanding durability and consistency, so the main risk here is opportunity cost – selecting Lloyd means potentially missing one of the real big guns. 
Money Maker
Will Gould ($123,900)
It's January. If Gould isn't in your backline right now, are you really even Supercoaching?
Aaron Francis ($189,400, def/fwd)
The Swans were uncharacteristically quiet during the trade period, preferring to put all their chips on the current squad and back them in to repeat last year's successes. The notable exception was Francis, a former pick 6 swingman who made the trip up the Hume after seven checkered seasons at the Bombers. Francis has struggled with fitness and motivation at times throughout his career, but is an undoubted talent and at 25 years of age still has plenty of footy in front of him. Competition for spots in the 22 will be fierce but at this price you should pencil him in if he shows something in the pre-season. Dual position status could also be useful.
Midfielders
Lock and Load
Callum Mills ($642,400)
After teasing Supercoaches with a potential breakout for what seemed like an eternity (note: it was actually only four seasons), the former Rising Star has glided his way into the upper echelons of Supercoach midfielders. Back-to-back seasons of 110+ ppg puts Mills firmly in the elite class of mids that you should be strongly considering for your starting lineup. The downside is that he's probably priced around his maximum output, and he's also by far the most likely to cop a tag in this Swans lineup. But Mills does lack the 'sexiness' of some of the other more popular mid picks such as the Olivers and Bonts of this world, so there is some POD value to be had here.
Feeling Lucky
Luke Parker ($572,100) and Chad Warner ($532,700)
Two very similar players at the opposite ends of their respective careers. The cement-headed Parker has been the nucleus of the Swans midfield for over a decade now and there's not much to tell you that you don't already know. He'll win the tough ball, refuse to take a backward step, and average around 105. Not flashy, but undeniably effective.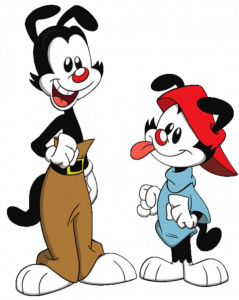 Warner on the other hand is in prime territory for a breakout as he enters his fourth season in the seniors. Chad utilised his explosive acceleration and nous around goals to post just shy of 97 ppg in 2022, and with the old warrior JPK finally wandering off into the sunset, the elder Warner Brother is primed to assume more responsibility this season. Must be considered alongside the likes of Tom Green and Luke Davies-Uniacke as an under-priced punt for your M4/M5 spot!
Quick mention to James Rowbottom ($468,500), who is still missing that extra bit of polish that is needed to really be seriously considered for Classic, but is an absolute special for your last mid spot if you're in a deep Draft league.
Money Maker
Matt Roberts  ($123,900)
Bit of a longshot here, but Roberts' ball-winning abilities are well-known in the minor leagues and there is definitely space in the Swans' midfield for someone to push their way in. Only managed one very unimpressive game last year, but had a solid year in the NEAFL and already has an AFL-ready physique at only 19 years of age. Keep an eye out in the early games.
Rucks
As is customary for the Swannies, there's not much to discuss in the big man department. Tom Hickey ($465,900) and Peter Ladhams ($429,400) will likely share the rucking duties throughout the season, assuming that Hickey isn't injured and Ladhams isn't suspended for belting someone. Lachlan McAndrew ($123,900 ruck/fwd) is a mid-season draft pick from a couple of seasons ago and is a potential loophole option at F3.
Forwards
Lock and Load
Isaac Heeney ($557,100)
I'll cop grief for this from the SCT faithful and perhaps it's justified, but I don't care! I'm a massive fan of this bloke and I think there's a good reason he's the third most expensive forward to start this season. Heeney finally posted a triple-figure average in 2022, his eighth season in the league, courtesy of seven straight tons to finish the year. The two main knocks on Isaac have been lack of durability and lack of midfield time, but I reckon both of those will be addressed this year and the blonde kid is primed for his best year yet. Having said all that, his hot finish to last year probably means he's a little over-priced to start the season and may be better considered as an upgrade option? 
Feeling Lucky
Errol Gulden ($472,000 mid/fwd)
You would give anything, just to be like him! Gulden backed up an exciting rookie campaign and avoided the infamous second-year blues in 2022, bumping his season average to 85 ppg and putting himself firmly in the frame as a potential POD to start in your forward line. I'm hopelessly biased of course, but Errol is currently at F4 in my pre-season team picker edition based on his surgical left foot and ability to find the big sticks. Expect him to spend more time on the wing in his third season and play a pivotal role in the Swans' new brand of uptempo offence.
Money Maker
Nothing concrete to rave about here, but note down a couple of smokey picks in Angus Sheldrick ($165,700 mid/fwd) and Jacob Konstanty ($121,800). Sheldrick is a nuggety type of inside mid who was a Kinnear Beatson special at pick 18 in the 2021 draft. After making his AFL debut in round 1 and then having to fight his way through a knee injury early last year, Sheldrick managed to average 23 disposals and 5 tackles in ten games in the VFL, suggesting that he is capable of Supercoach relevance if he can get a decent run at it!
Konstanty was Sydney's first pick (number 20 overall) in last November's draft, and shapes as a Papley-like small forward with plenty of energy and defensive presence. Not likely to feature early on but might be worth a look when downgrade season begins in earnest.
---
Leave a comment / Scroll to bottom