Small or Far Away, Father Dougal on Cows
Hi Everybody!
Well, that was a round. As will be the next one.  We're gonna be swapping out those R14 cows for guns, and so, there may be a difficult meal ahead for me.
Which is?
Pride.
More of an appetizer…
Like you maybe!
Squeak!
Hey now!
Sorry, that was uncalled for. No meat on hamsters anyways.
Double Squeak!
Sorry, I'm not liking this.
Anyways, I've talked a bunch in the past about luck, skill, and circumstance being the three things that go into scores. Usually in a season context, but they do apply to single game. Or groups of games. Luck being luck, and certainly able to swing scores, that one is obvious. Skill is just how good someone is as a baseline. What we all try to guess at and when we get right are all happy. Circumstance is everything else. Like, more midfield time. Carrying an injury.  Idiot coaches.  Smart new coaches replacing old not so smart coaches, and that new coach playing inside midfielders as inside midfielders.
Ohhhh, your talking Coniglio! 
Yeah.
Who you traded out. 
Yeah.
And are now trading back in. 
Yeah.
Remember the Clue-O-meter from the first Cow Tools post?
Yeah. 
Yeah.
Well, his scores since he went back to the midfield full  time are 140, 85,  and 174. Average of 133. While I do not expect a 133 average fro here on out, I bet he can go at 110 or so. And he costs $498,300. That's just $4530/point and even if he goes at less he's a good buy. And a 105 puts him in the top forwards. Bont is going at about 110 and he costs $583,700.
Bont is more secure? 
And playing hurt but yeah maybe still. But, Cogs has a low BE, and Bont does not, and I may need both since Max is out. So, if I have to get one now and one later.
But still, you just sold him. 
Yeah.
Look, that does not matter as far as what is the right thing to do. It annoys the crap out of me, in part because I knew a new coach might grasp playing midfielders as midfielders, but, that 37….
Anyways, yeah. Once again, don't get hung out up who you traded out and all that, bring in the guys it makes sense to. Hopefully that won't often be players you recently traded out.
Defenders 
Noah Answerth: Bye bye on his bye!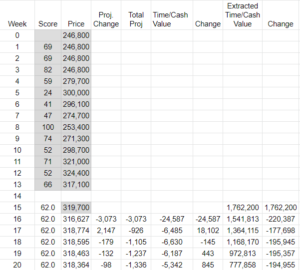 Jake Bowey: Bye bye on his bye!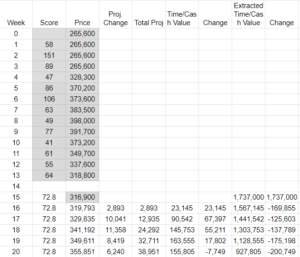 Heath Chapman: Did not play
Sam De Koning: Did not play
Josh Gibcus: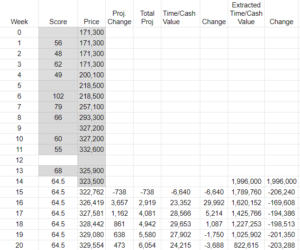 Mitchell Hinge:  Did not play
Patrick McCartin: Did not play
Nathan O'Driscoll:  Did not play
Kidean Coleman:  Well, certainly nothing wrong with saying goodbye to him. Also not a bad choice to keep around if you can use his Def/Fed swing. Kinda nice to see he was as good a pick as most of us thought pre-season.
Midfielders
Jarrod Berry: Apparently I had my Berrys backwards last week, this is his bye and not last week. My apologies.  NOW he start playing like the people who started with him expected.  I'd still trade him, since as a Mid only you can do a lot better, but still, just argh.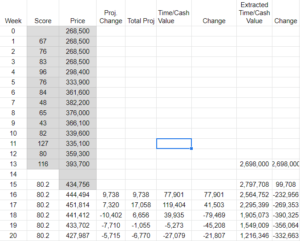 Jye Caldwell: Did not play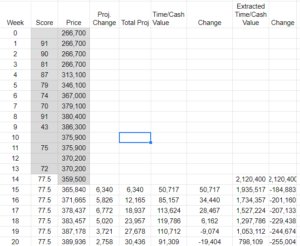 Nick Daicos: Well, nice score before his bye.  Could make more money, but it might not be enough more to make holding off work out. Cash now good.  If you do need to hold someone then he's a good pick.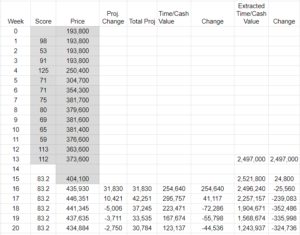 Thomson Dow: Did not play
Jason Horne-Francis:  Out until Round 17, he can just go. Off to Mooron Mountain.  Looking back, I am mad at myself because he turned out to be exactly the kind of failure I thought he would be, but I was scared of him doing well and not owning him. Bad priest, no biscuit.
Dylan Stephens: Did not play
Josh Ward:  Did not play
Ben Hobbs:  Is once again playing and still likely to make more money, so…still good!
Robbie McComb:  You'd think I would at least remember to add guys in my own team, but nope. Anyways, here he is now, since he is getting relevant.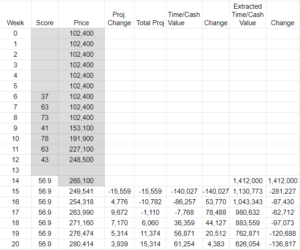 Greg Clark: Also in my team yet not here. Adding even though he didn't play.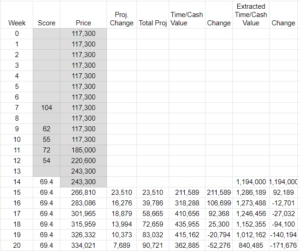 Rucks
Hugh Dixon:  Did not play
Tristan Xerri:  At this point, if owned, he might be ruck cover? But he can't be owned can he?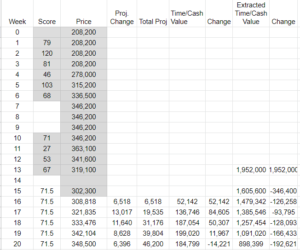 Sam Hayes: Did not play. Dammit. Seems to have lost his job. Really bad timing on that.
Braydon Preuss:  Did not play. Argh.
Forwards
Charlie Curnow: Sell next week if you own him. Hard to sell someone playing this week!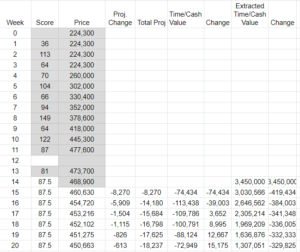 Jade Gresham: Still hard to get rid of in a bye round. Can go right after.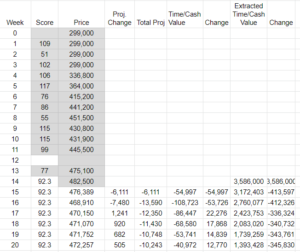 Nicholas Martin: Don't sell because he is playing, yet again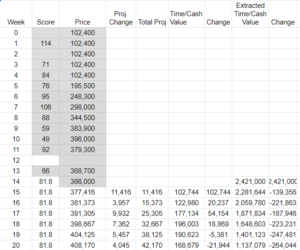 Josh Rachele: Did not play.
Hugo Ralphsmith: Well, 48 is 48 more than zero.  Playing yadda yadda so hold, yeah, ok, we all get that .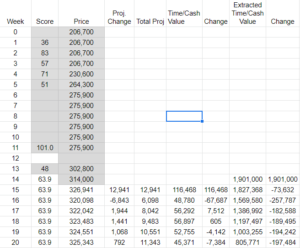 Malcolm Rosas:  Yeah, also should have been here. Sorry. He looked irrelevant for a while, but isn't now.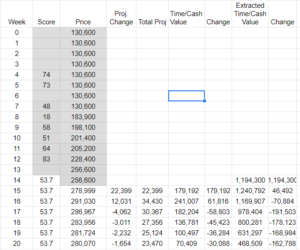 Please let me know if I missed someone or messed something up.
Dodgy Advice: 
Luke Jackson.  Get him in, then trade right to Gawn when he gets back…..? Well, next round. Getting him in this round would be past dodgy. Preuss to Jackson gives you some cash back…..leaves a backup ruck maybe….
Thanks for reading!
---
Leave a comment / Scroll to bottom