Small or Far Away, Father Dougal on Cows
Hi Everybody!
What a week! I bet we'll be able to say that for the rest of the season.
Right now the big thing seems to be when to use your last trade or two. Three if you are lucky. So, I thought about that.  Had to, since I have two left and Jiath is out.
As always it is about the points. If you are facing a long tern donut, well, trade.  Easy to start with.
So, if you have no backup and a premo goes out, you lose 100 or so points a week from that. Harder to find a more urgent trade. The worst case is the same thing happening.
If you have backup, then how good are they? If you are getting 50 points, and thus losing 50 a week, that is 300 points from now to the end of the season.  Do you have any other players who are not backed up and only one trade? If so, you risk up to 500 points of loss if they get hurt next round. Or 400 if hurt the round after.  More time left in the season means more points from a replacement, but also more time for someone without backup to get hurt.
In the end it is a gamble. In my case, the difference between who I can afford with one trade and my backup does not feel big enough to make a more. I also have no ruck cover. (I tried I did, really, Reeves…)  But, I also have Whitfield, and so if one of my two backup defenders does not play, then I'm looking at a donut for 1-2 weeks plus the difference between backup and replacement. Argh.
So, well, conclusions? Look at the numbers for your team and remember we have six weeks left and players are falling like Italian forwards.  But, as I think I talked about before, if there is only one option that gives you a chance to win, well, you have to take it.  So, look at numbers and your players and their health history, and  do your best. There is just not one right answer.
In the end, do the thing you won't hate yourself for if it goes bad. Pick your preferred way to fail. Do what you feel is right. Use The Force Luke.
It's getting hard to say much more than the numbers themselves so now, so gonna try to sum each player up in one word.  ("Did not play" is one word, really)
Defenders 
Cows
Nikolas Cox:  Erratic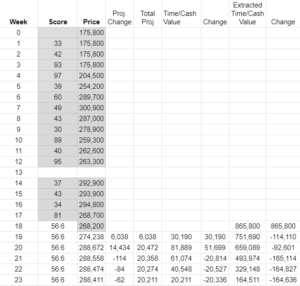 Jacob Koschitzke: Marginal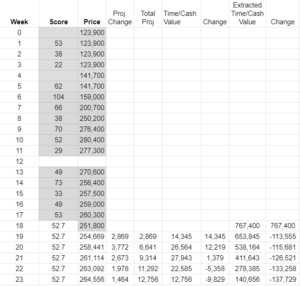 Thomas Highmore:   Playable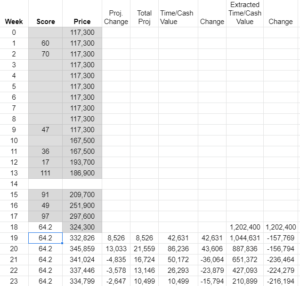 Nathan Murphy: Sigh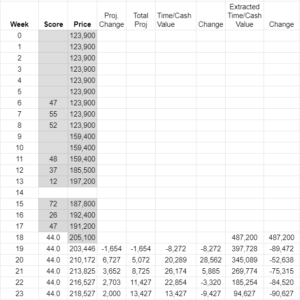 Trent Bianco:  Playing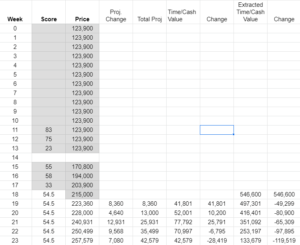 Cow-Like-Objects
Changkuoth Jiath:  Done for the season
Midfielders
Cows
Sam Berry: Fielded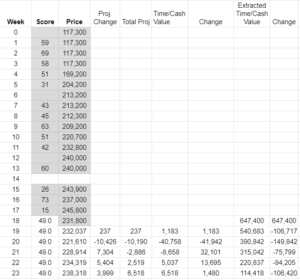 James Jordan: Stud.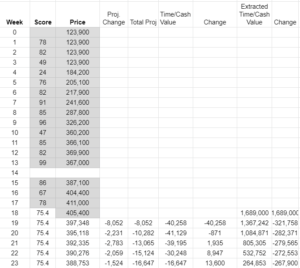 Tom Powell:  Did not play
Lachie McNeil: Did not play.
Riley Collier-Dawkins: Phoenix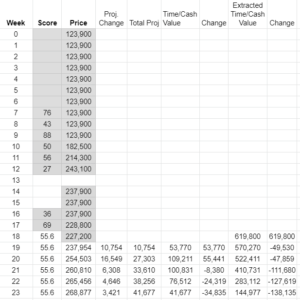 Ryan Byrnes: Solid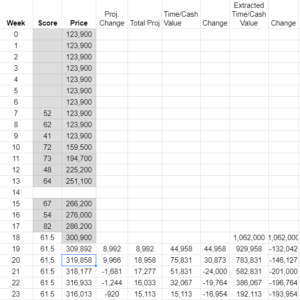 Rucks
Matt Flynn:   Rested
Jordan Sweet:  Did not play.
CCJ:  Did not play
Forwards
Cows
Robertson:   Argh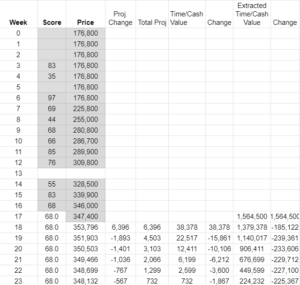 Warner: Did not play
Scott: Meh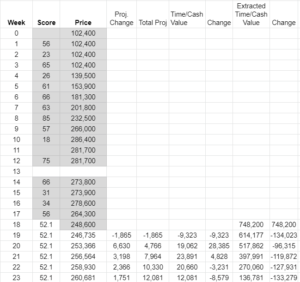 Rowe: Useful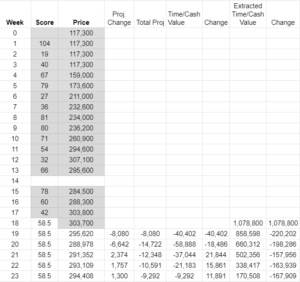 Bergman: Dropping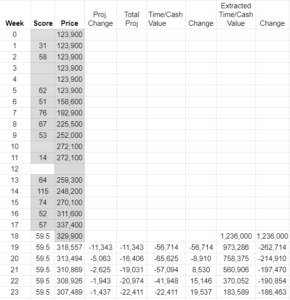 Farar: Did not play
Owies: Peaked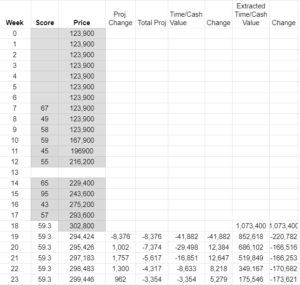 Poulter: Did not play
Jones: Dropping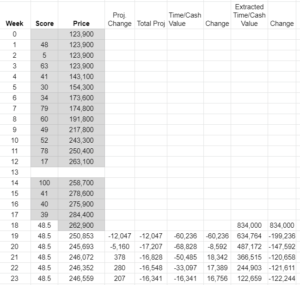 Madden:  Back!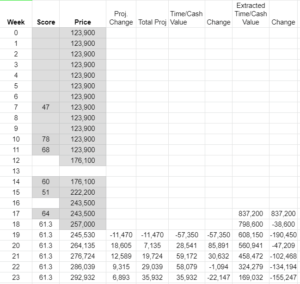 Weightman:  Disappointing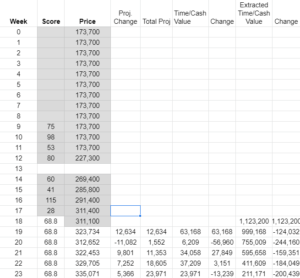 Cow-Like-Objects
Atkins: Hot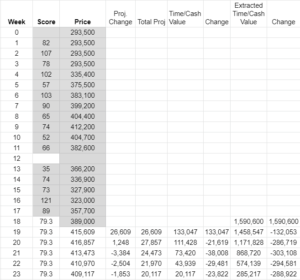 Daniher: Fading?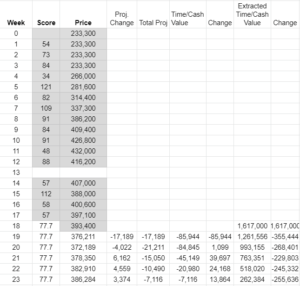 (Please let me know if someone is missing or if something is messed up.)
Dodgy Advice:  Dunkley will be back soon….Just saying is all….
Remember the Cow Talk guarantee: "All predictions wrong or triple your money back!"  (Offer not valid if money is actually involved.)
I am time-zonally challenged.  When Cow Talk goes live I'm probably asleep, so replies from me may take a while.
Thanks for reading!
---
Leave a comment / Scroll to bottom