Here we are post round 9 and hopefully you are starting to reduce the rookies on field and heading towards a full Premo side. The dreaded sub rule has certainly halted a few of our rookie's cash growth, but it also is starting to affect some Premiums as well. I'm talking to you Rory Laird ! So, as has been my lot this year, I have been forced to look at a few underpriced options to get those rookies off field and try and get to a full "Premo" side. This week, once again I will try to find some value picks that have flown under the radar and are hence still lowly owned. So let's go find some Rare Gems.
Legend: Player name,Team, ( other position)  Price, 3 round average, Ownership %, Break even (BE)
Defenders
Hayden Young  ( FRE, $507.100, 107.7, 4.8%, BE 94 )
The young Docker has been very consistent the last few weeks. A turn around in form from Fremantle, has seen Hayden playing more like many expected him to when they considered him as a starting pick. A huge 137 to start the year showed many what he is capable of. That unfortunately was followed by a month of poor scores as Luke Ryan stole all the ball down back and starved Young of his expected output. The last few weeks Hayden has been much more involved in link up plays from the back half, and even started to get some of those much desired kick ins. A friendly round 12 Bye and the natural progression that comes with these up and coming stars, might be enough to take punt on him heading into the back half of the year. Just a quick note that Hayden has out scored Nick Daicos by 15 points a game over the last 3 weeks.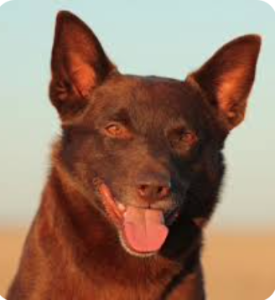 Mason Redman ( ESS, $444,800, 87.7, 3% BE 41 )
Not one for the faint hearted, but the Red Dog is very cheap. His last 3 scores tell you everything you need to know about Mason Redman. A 51 v Geelong (MCG) followed by a 78 v Port (AO) before a 136 last week in Brisbane. All up he has had 4 tons in 9 games all above 110, as well as 3 games under 76. The rollercoaster is real, but so is his huge ceiling. Mason has a very favourable draw where he plays both WestCoast and North twice each in the run home. He scored 176 on North last year. Back on kick ins last week, he seemed to stay deeper in defence and I feel this is where he seems to do his best work. If you're really strapped for cash and willing to take the risk, he is basically a straight swap for Hopper with a bit of DPP magic. If he gets on a roll he could really lift you up the ranks, but be prepared for the odd stinker along the way.
Midfielders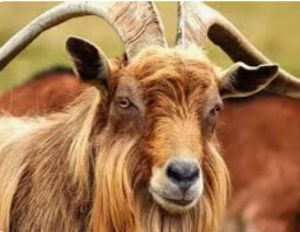 Matt Rowell ( GCS,$542.500, 119.3, 3.2%, BE 59 )
How to become the GOAT ? Act like a goat. Well Matty really took that literally last week with his grass eating antics. He then went out and scored a massive 165 against WestCoast. The injury to Touk Miller has certainly opened the door for Matty to step up. Can he maintain the rage when Touk comes back ? Can he continue to develop his outside game and start putting out good scores on a consistent basis ? I do know he has that great round 13 bye and if you did manage to get on a few weeks ago you would be more than happy with his output. At his current price he is competing with a few more established mids, but if you have the trades you could look to trade him in, ride the price rises, and then straight swap him to Touk when he's back.
Rucks and Forwards

Darcy Cameron  ( COLL ( R/F) $494.00, 109.7, 3.9%, BE 55 )
After a fantastic start to 2023, this rather large Magpie was the most traded in player in round 3 almost doubling his ownership from 17.9% to 34.2% Unfortunately an injury that week forced all but ghost teams to trade him out the very next week. Slated for a return in round 10 many astute coaches have been eyeing him off as that dual position ruck forward. You can never underestimate the value of ruck cover late in the season so Darcy is someone we should seriously be considering. With Mason Cox actually looking like a footballer lately, perhaps they ease Darcy back in ?  Though with a very low BE now maybe the time to get him at his cheapest. Very much a risk v reward pick for me, I'm happy to wait a week and spend a bit more if he looks the goods. One last thing to consider is his round 14 bye actually works great, as he doesn't share it with any of the other popular rucks.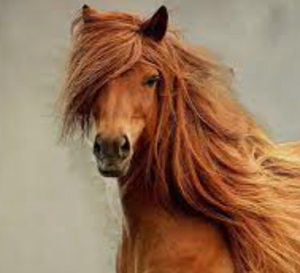 Bailey Smith ( WBD, $511.00, 104.7, 2%, BE 80 )
The man with the mane is back in the middle and showing what he can do. I'm not sure I can trust Bevo to keep him there, but with Treloar perpetually hamstrung maybe Bailey can keep that mid spot and score accordingly. Macrae seems to be shunted forward of late, and if this trend continues Baz is definitely someone to consider going forward. That terrible round 15 bye may put some coaches off, but if he fits into your structure, at this price, he is very tempting indeed. The bonus with picking Baz is he's super easy to spot on field with those flowing locks.
Ok thats it for another edition of Rare Gems as always let me know if there's any low owned players you are looking at this week. Best of luck this week coaches.
Thanks for reading.
Cheers FT.
---
Leave a comment / Scroll to bottom