So who's all set up for the bye rounds? For me, Round 14 looks okay but I'm still having problems with Round 15. I'd love to have a few more trades to sideways a few of these R15 bye underperforming premos. I'm looking at you Ziebell and Sheezel. If you also have this problem, with perhaps a few more trades, maybe I can find some value picks, that could potentially bank you some coin, and help keep that upgrade cadence going.
Keeping in mind it's best to now trade in players that have already had their byes, I have tried to find R12 bye players this week, even though they may just exceed my usual 5% ownership cut off. I have also included a couple of super cheap options with low break evens. These guys still have their byes to come, but may rocket in price if you don't jump on now. So let's see if we can find some Rare Gems this week.
Defenders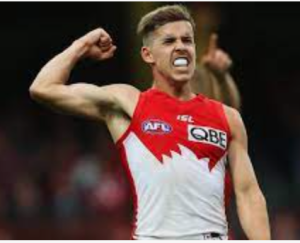 Jake Lloyd (SYD,  $519.100, 100.3, 8.1%, BE 91 )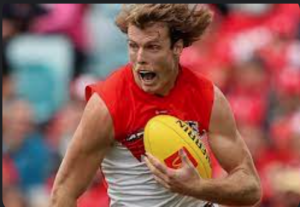 Nick Blakey (SYD, $468.700, 96.7, 1.4%, BE 57) 
Let's face it the Jake "The Seagull" Lloyd isn't quite finding as many chips this year. The Swans play a different game style and The lizard Blakey has come of age, and seems to be eating into his points a bit. Lloyd is still Lloyd though and he's currently averaging a healthy 102.5. This is the 7th highest ranked average for defenders this year. I think he should be very safe pick that will serve you well. There is still a slight chance he regresses a bit if this next guy decides it's time to stand up. Nick "The Lizard" Blakey just signed a 7 year extension to stay at the Swans. He is the future and I fully expect him to get to Premium status in the near future. Quite a few young stars start their rise to Premium status with a great second half of the year. It wouldn't  surprise me to see young Blakey join them. He has certainly showed the ceiling with a 151 already this year. The return of some tall stocks at the Swans should help free him up and hopefully lift his floor. Certainly still a risky pick, but one that may pay off.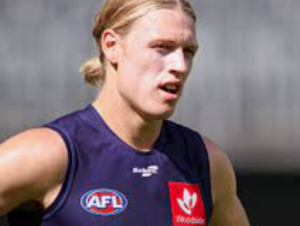 Hayden Young ( FRE, $502.600, 96.3, 4.7, BE 104 ) 
Another "Young" defender that could spike in the back end of this year. Hayden has already featured in Rare Gems this year. As he's had his Bye, I thought he was worth another look. Just like Fremantle this year, Young seems to be improving every week. He is sharing more of the kick ins and generally getting involved more around the ground. I think he could be set for great second half of the year. He certainly one I'm looking at to finish my back line. With his BE still quite high you could wait a week and pick him up before round 14.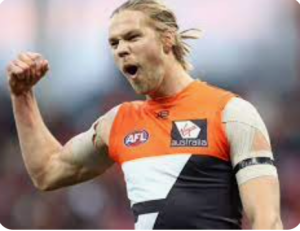 Harry Himmelberg. (FWD) GWS, $369.900, 65, 0.8% BE 78 )
 I thought I may get asked about Harry so here he is. I will keep it brief though. Harry looks great down back. Will he stay there though ? GWS have  3 best 22 defenders returning in the next few weeks. It would take a brave soul to bet he keeps that defensive role long term.The round 15 bye is bad, If he's moved forward, it's an absolute disaster.I personally wouldn't take the risk.
Midfielders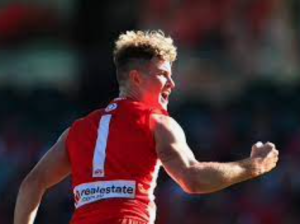 Chad Warner (SYD, $552.200, 117.7, 6.1% BE 73 )
The Chad has been great the last month. He is a great stoppage player and looks fantastic bursting into space. The main downside is he's still pretty unproven. Mills will come back in, but that may actually help him. At this current price it wont take much to get up to a Brayshaw or Neale. If you can't quite afford these guys, I think Warner could still be a very solid selection going forward. At 6.1% ownership he's one of the few performing midfielders that have maintained POD status. Certainly one to consider.
Forwards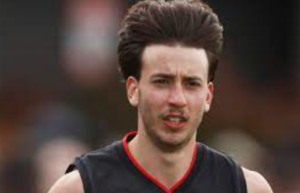 Nic Martin ( ESS, $482.100, 110.7, 1.9% BE 52 )
This kid is turning into a sneaky good footballer. How both WA teams overlooked him is very hard to fathom. He can run like the wind, find space and always seems to pop up and score a goal or two. He has scored well against some lowly ranked teams, but Essendon still have a very easy fixture and Nic could easily continue his great form. The round 14 Bye is very rare for Premium forwards so if you like what you see, nows the time to jump. That BE of 52 means he could be over $500k after his Bye. Sheezel to Nic is only $18K and Ziebell down will net you nearly $40K, either one could help with your Byes as well.  Well worth a look if you have the trades.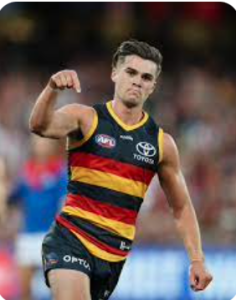 Ben Keays ( ADL, $369.000, 81.7, 1.2% BE 7 )
The last few weeks Ben been moved back into the midfield to do defensive jobs on the oppositions best players.This has lead to 100+ scores in the last fortnight. Ben was $548K to start the year so we know if he plays midfield he can score, even with a defensive role.  The inclusion of Keays has pushed developing players in Rachelle and Soligo  back forward. Will this continue ? Can he keep the "Keays" to the midfield ? To be honest, if I had the trades I maybe willing to take the risk. Just like Nick Martin above, Ben has the Round 14 Bye which is great for forwards. Trading down from a Ziebell or Sheezel will bank you cash, and help with your Bye structure. You need to jump now though, as that BE of just 7 means he's about to rocket in price.
Well thats it for another Edition of Rare Gems. As always let me know if there's any low owned players you are looking at for your sides.
Thanks for reading
Cheers FT.
---
Leave a comment / Scroll to bottom