With upgrade season well and truly upon us, There's a heap of scope to get in a point of difference to help you jump up the ranks. There is a potential Rookie recession on the cards, as the sub rule has killed many of our bench rookies. With all this, and the all important Byes to contend with, I have again focused on "Value" for our teams. I have also looked at a few Round 12  and 13 Bye players as we may not have enough rookies available in the later Byes to field 18.
My current strategy is to trade aggressively to get the rookies off the field before the byes. I'm not so worried about these players being the "Best in their lines" as I can't really see us having the cash to get all the big guns in. I would prefer these targets to have low break evens and hopefully make some cash in the short term at least. If all goes well and I have some Trades post byes. I will attempt to sideways a few of my lesser Premiums to better scorers once my team is finished. So let's see if I can find you a few Rare Gems to get you through the Byes and hopefully climb the up the ladder.
Name, Team, Price, 3 RD Average, Ownership %, BE
Defenders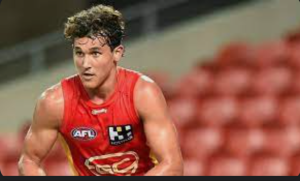 Sorry Constable.
Will Powell, GCS, $482 300, 111.7, 0.2% BE 7
Will isn't really in my good books after replacing Constable and literally killing any chance he had to make cash, at least for the short term. I can see why he is preferred over the policeman though. Powell is an elite kick and great in the air, taking intercepts and generally beating his opponent. He takes the majority of the kick ins and this lead to a season high 143 last week. I wouldn't expect this score too often as the Tigers were pretty woeful. The role is there through, and with the best Bye of all, He could be someone to look at for a defender spot going forward.
Dan Houston, PTA, $528 000, 108.7, 0.8%, BE 98
Dan has always been on the fringe of Premium status in SuperCoach. The move of Darcy Byrne Jones to the forward line, and Ports return to form, could be what he needs to take the next step. He is the right age and has a great role, so who knows it may be the time for Houston to have a mini break out. Port has a pretty easy fixture after a disappointing year in 2022. He also has a great record against his next opponent in the Bombers with an average of 132.3 in the last 3 games. The down side is the round 15 Bye, but as a defender this may not be too bad. Certainly one to consider.
Midfielders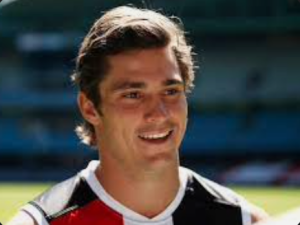 Did you say I was cheap ?
Jack Steele, STK, $537 200, 92, 1%, BE 127  
Jack's back. I'm not going to spend much time talking up Steele to be honest. I'm sure he featured in the Fallen Premiums article, and he is certainly on a heap of coaches radars this week. Basically double digit tackles last week tells me his shoulder is right to go. A nearly $70K discount for his already value starting price and a very favourable Bye, almost make him the most attractive pick in SC this week. Those worried about his BE and wanting to wait a week may just be sorry, as he could easily pump out a 150+ score against a woeful North this week. With a year of slow cash growth this kind of value is very hard to ignore.
Adam Cerra, CARL, $552 700, 128, 1.2%, BE 37
Cerra is finally showing what he can do for the Blues. Rotating between the midfield and HB, Cerra's sublime ball use has seen him pump out some huge scores over the last fortnight. There's a heap of quality midfielders at the Blues but with Kennedy out of favour, maybe it Cerra's year to actually lock down a spot and break out.Walsh and Cerra are by far the best kicks in that Blues midfield so I fully expect them both to see plenty of mid time as the Blues try and push for a top 8 spot. His round 15 Bye could be a challenge, but on current form he could be fantastic point of difference going forward.
Rucks
Ned Reeves HAW, $392 600, 100.3, 1%, BE 40
It would take a very brave sole to back in big Ned as a Ruck option this year. Yet for those with major cash problems and Grundy looking to bleed more money. Perhaps Ned could be a solution. His eye catching performance as solo ruck against our current R1 in English last week, may give you some hope he can continue to pump out some decent scores. Trading down from Grundy would free up around $180K and perhaps facilitate another upgrade. The major worry is he plays Freo and Melbourne the next two, before a much easier match up in WC. Can he keep performing and get you to the Byes ? Any sign of Meek on the team sheets, and I wouldn't even consider this. Yet if they persist with Max Ramadan maybe, just maybe, Ned could be worth a shout.
Forwards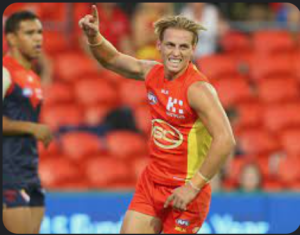 Darcy who?
Darcy Macpherson, DEF/FWD, $419 100, 92.7, 1%, BE 33
Darcy has flown under the radar a bit this year. Moving down back from a previous forward role, Macpherson  has relished his new role and put together some very decent SuperCoach scores.  He has already made over $100k on his starting  price, yet is still pretty good value as he priced about 10-12 points under his average. He has that great Round 13 bye and added D/F DPP for an easy swing with highly owned players like Ziebell and Sheezel. Darcy has shown he is more than capable down back and could be one to consider as that Forward/ Defender swing man.
So that's it for another edition of Rare Gems, as always let me know if there's any low owned players you are considering for you sides.
Just a quick flex, I heeded my own advice and got Noah Anderson in before round 6 at $528.100. I obviously couldn't predict Touk going down, but I liked his trajectory and thought he could do well this year. He is still available at the slightly elevated price of $556.200 if you're looking for another POD with that great Round 13 Bye.
Thanks for reading.
Cheers FT.
---
Leave a comment / Scroll to bottom