As fate would have it, this years Tech Team, provided by last year's winner, Chips Ahoy! had a full playing roster. Therefore no loopholing possible, including picking a straight captain, so some very similar scores to kick off.
Chips, Tech Ninjas and Alza all chose Darcy Parish as their "C" and played Jack Hayes to score 1984. Gumbies and the ever consistent Ninius round out the top five with scores of 1977 and 1972 respectively.
For those of you not in our three leagues, I've included a snapshot to give you an idea of what we had first up. Be interesting to see where the trades go and when they will start. Let us know your thoughts coaches.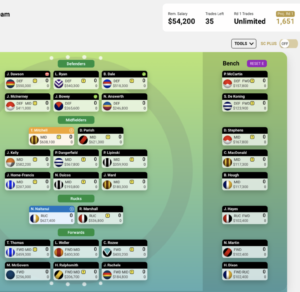 ---
Leave a comment / Scroll to bottom