Seems the byes don't adversely affect the gun coaches. 2Ezy and Chips Ahoy put up 2051 and 2009 respectively in a difficult week for tech teams, while four others managed 1900 plus led by Forever Bombers (1988), Terangatangs (1980), Neale Steele (1927) and MBuzz with 2013.
Ninius jumped to the top of the group, while DR yoyo'd back to second. Top ten listed below.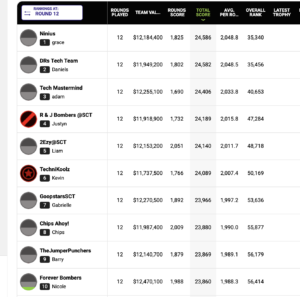 Some coaches however, did struggle to field a best eighteen this round. Will you be better off with the two extra teams next week, plus the extra trade, or will you struggle again?
What about those whose drilled it this week, are you well covered going forward. Tell us about your plans in the comments, and good luck to all coaches for the next two rounds particularly, and the post bye period.
---
Leave a comment / Scroll to bottom