Goodbye blue dots!
Most of our teams are now within touching distance of that elusive nirvana called "full premo". Unfortunately, most of us are also nearing "empty trades". Even with the benefit of a couple of extra moves generously donated to us mid-season, you'll need to be very careful considering any trades you make over the next month or so. Entering SC finals with a zero in the Trades Left column is a recipe for disaster!
Ladies and gentlemen, the Fallen Premiums.
DEFENDERS
Nick HAYNES (GWS), $366 800 (-$161.6K), avg 68, BE -1 – Haynes was a revelation in 2020 as a free-running intercept defender, scoring eight tons in 10 games pre-bye. He definitely hit the wall after that point, and in fact had only breached the ton once in 15 games since – up until a fortnight ago, when he piled up 118 largely courtesy of 14 intercept possessions. The reigning B&F followed up with 96 last week against the Blues, and looks to be once again playing that scoring friendly role as the +1 in the Giants backline. That's a very small sample size of good form though – can he sustain it through the remainder of the season? If yes, then the price is definitely right.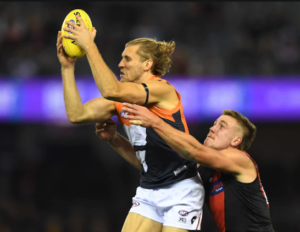 Caleb DANIEL (WBD), $468 100 (-$77.4K), avg 89, BE 72 – 12 centre bounce attendances last week, ten the week before that. The Helmet has very quietly moved into position as the number 4 mid at the Dogs in the absence of Dunkley and Treloar, and he now counts five tons and a 99 amongst his past seven scores. The odd one out there is a clanger-affected 61 against the Dees, which now drops out of his cycle and makes him a very interesting prospect indeed. With the top dogs still a few weeks away from returning to the paddock, there is a little bit more room for growth here.
Jordan RIDLEY (ESS), $456 100 (-$91.6K), avg 100, BE 73 – I haven't seen the official numbers yet, but on first glance it seemed like Riddles was back to taking a lot of kick ins for the Bombers down in Hobart last weekend. Add in to that his usual exemplary positional play in defence, and it seems like Ridley might be on his way back up again – maybe not quite the $615K version we saw earlier this year, but a very tempting trade option nonetheless!
Just quickly….Dan HOUSTON ($439 900, avg 92, BE 55) and Shannon HURN ($453 400, avg 94, BE 49) are playing very friendly, albeit clearly contrasting, roles at their respective clubs right now. Huge POD value in both, it's just a question of whether you're prepared to play chicken with the injury fairy….
Backing it up…
Callum Mills, $564K, BE 122

MIDFIELDERS
Scott PENDLEBURY (COL), $424 700 (-$167.5K), avg 94, BE -29 – The older heads amongst you will wistfully remember the days of picking a team in round 1 by slapping the captaincy on GAJ, the VC on Pendles….and then spending the rest of the season worrying about everyone else in your team. The man we call Dependlebury has been anything but in the past couple of years, as that bludger Father Time appears to have finally caught up with him. And yet – he still has six tons to his name this year, including a sensational 167 point demolition of the ladder-leading Demons last time out. Ridiculous value here for what is essentially Supercoach royalty; Pendlebury is an ideal budget candidate for that M8/9 loop to finish your team.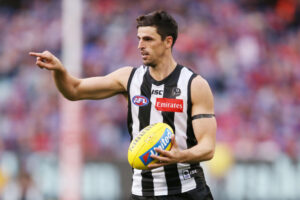 Elliot YEO (WCE), $458 900 (-$24.1K), avg 78, BE 80 – That dreaded gremlin called osteitis pubis utterly ruined the opening stages of Yeo's 2021 campaign, causing him to miss the first ten games of the year before managing 49 against the Bombers in a cameo performance in Round 11. Since then Elliot's form has gradually crept upwards in line with his increasing game time, and he was quite brilliant in the closing stages of the Eagles' exciting win over the Tigers in round 13. Fully capable of going at 105+ at his best, if you believe that his injury woes are done then Yeo is good value this week.
Lachie NEALE (BRL), $576 300 (-$145.5K), avg 102, BE 94 – Despite his hefty break-even, hindsight says that Lachie was the smart pick last week, when he came off a week's rest up against the generous North midfield. Still, his price tag remained pretty much static and the extended layoff looks to have done him a world of good. Minor tag warning coming up, as his Lions come up against the firing Cats this week and a possible O'Connor tag – but this is the Brownlow medallist we're talking about here! And on his home track, no less. Back him to break through any attention that he cops and post another super score this week.
Just quickly….Sam MENEGOLA ($455 800, avg 92, BE 49) has had a strange year, but sent a timely reminder of his talents with 27 touches and two snags last week. Averaged 108 last year…
Limbo land…
Clayton Oliver, $668K, BE 185
Jack Macrae, $652K, BE 152
Nat Fyfe, $539K, BE 143
Touk Miller, $643K, BE 139
RUCKS
No fallen premiums this week in the rucks, but keep an eye on Ben MCEVOY ($481 200, avg 89, BE 47). Just hit a bit of a hot streak lately, and with some imagination – i.e., pairing him up with fellow DEF/RUC Bigoa Nyuon – you could set up an interesting DPP swing for the ruck cover/loophole option….
Timberrrr….
Brodie Grundy, $628K, BE 150

FORWARDS
Connor ROZEE (PTA), $361 400 (-$15.8K), avg 69, BE -11 – I know what you're thinking, because Rozee's scoring has been little short of grotesque for much of the season. As a long suffering draft owner, believe me I'm well aware. BUT scores of 126 and 94 in the past two weeks have shown once again what an amazing talent he is, and Port have a decent-ish run over the next month. The main concern now is the LTI to Robbie Gray, and what that might means for Rozee's role in the Port side. F7?
Dustin MARTIN (RIC), $472 300 (-$69.3K), avg 97, BE 62 – Mr September is just getting warmed up. If you're in the minority that don't have him, you're operating at your own peril…
Forward thinking….
Bailey Dale, $500K, BE 144
Patrick Dangerfield, $515K, BE 138
Rowan Marshall, $497K, BE 138
---
Leave a comment / Scroll to bottom