48% of Supercoaches lose Ruck Forward !!
Does that make Paddy Ryder more relevant?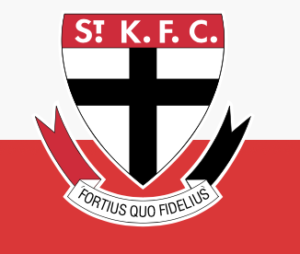 In our recent SCT poll, 24% of our readers tipped The Saints to dip out of the four. Whilst that is a big call at this point, it may have a bearing on the relevance of the Saints as your Supercoach starters, especially with the absence of RoMo in the early rounds. Does it increase the early relevance of Big Paddy as a viable alternative as a stand alone ruck? Does the absence of the double edged ruck power decrease the influence of Jack Steele and new recruit Brad Crouch at the stoppages? Will the forwards miss the running and delivery of Zac Jones, and the expected increased distribution of Ben Paton, both injured for varying periods ?
I admit I see some testing times for The Sainters in the early rounds of 2021, and how they acquit themselves in this period could be the foundation of their season.
Defence
Nothing to rave about here in terms of Premo defenders, but a few mid price "are you feeling lucky" types may be worth consideration, not the least of whom is Hunter Clark, $438,900 and tipped by many to improve. Averaged 81.7 from 16 games last year (up from 74 and 54 previously), including tanning up five times and three sub 60 scores. Getting a little more time each game through the middle can only increase his ball getting ability and this augers well as he is efficient and composed with the pill. Lack of time on the ground will not be a problem as he averaged 84 minutes per game in a shortened format, and with longer quarters back, should average over a point per minute, making him good value as well as a break out candidate. Has POD value as only 2.5% ownership at this early stage.
Nick Coffield, $426,500 may be a little rich for some as an interceptor, but since moving into the role has increased his average by more than 20 ppg due to high confidence and disposal efficiency of 83% coupled with nearly seven marks all in 85 minutes of game time. Consider.
Ben Long, $384,100 Unfortunately for Ben, he can't get a decent run at it missing 5 last year. When he's up, the Saints love it in his hands for back half distribution. Averaged a mediocre 71.5 but managed two tons and two nineties to highlight some potential. Probably a bit pricey with better options out there.
Midfield.
We have our lock and load team member here in Jack Steele $658,000 and you are going to know the history so I'll be brief. Averaged a huge 122.5 justifying his elevated price tag, with four scores over 149 giving him genuine captaincy options to go with the single points. His low score of 73 against The Pies (who he's never scored a century against BTW), was his only score under 87 for the season. Of his 417 disposals last year, 48.9% were by foot and his 50% contested rate was the 6th highest in the league. Coupled with a DE of 71% and 5.4 tackles per game should be considered for that Uber Premo role, especially as he is in only 16% of sides.
Brad Crouch $448,600 No doubting the contested nature of the beast (47.6%), but injury history (missed 5 last year), poor disposal efficiency (63%) and high clanger/turnover count (5th and 8th in the league) hobbles his scoring potential. Despite this, he averaged 83.5 in a struggling Crows outfit and if he can somehow clean up his game a bit, could be good value as a Mid Pricer if you are at all concerned about the lack of rookies, or in fact the timing of when rookies will be named. Big "if" as you somehow also need to navigate his two game drug suspension.
Jack Billings $514,800 While he was a forward with his current numbers, you'd be all over him. However as a pure mid, and with plenty of midfield options you would need to crunch those numbers earnestly to squeeze him in. Reliable (17 games) and efficient at 68% DE and did average 96 with six tons and a low of 59. If the Saints improve, so could he but are you a risk taker?
Of the others Zac Jones $494,700 may have averaged 92.1 but is likely to miss the start with soft tissue issues. Bear in mind also, he has not played 20 games in a season since 2017. Jack Sinclair (ave 79) and Jade Gresham (ave 81) missed thirteen games between them, and Brad Hill halved his output last year.
Ruck
Hollar for a Marshall did I hear you say, or at least 48% of you with finalised teams that include Rowan Marshall $557,200, mainly as a forward with DPP. A foot injury goes against his consistency as he played every game last year, but I guess that's footy. Ave of 103.7 puts him firmly in the frame as a top 6 forward with eight tons and a ceiling of 160 vs Port and a low of 70 among four scores in the 70's. Averaged 14.6 HO, 4.4 marks and kicked 6g 11b. Do you gamble he only misses one (or two), or do you go back to the selection table? And, does it mean some of these stats could go the way of Paddy Ryder $505,900 in his absence? Paddy averaged 94.2 last year so only needs a few of those stats to come his was way to top the ton. But, with no DPP and age against him, you would need some good inside info to pick him as he gets rested periodically and does chuck in some low scores to go with the four over 115 he got last year. Hits the scoreboard (10 goals), averages 2.5 tackles and gets 64% of the pill in a contest, all while playing 82% game time when in the side. No Marshall, no Preuss, got to consider all your options!!
Forwards
Nothing to see here, move along! Most options are awkwardly priced for their output, though Jack Higgins $419,600 could fit the mould of new club new opportunity, and there's rumours of mid time for him. Managed to average 78 while struggling to make the Tigers side last season, including 114, 106 and 94. Watch were he plays pre season to see if you can get a clue on his role, and if it includes mid time I reckon you could take a punt if you are feeling lucky, it could pay off. As for rookies, there's not one in sight!!
---
Leave a comment / Scroll to bottom