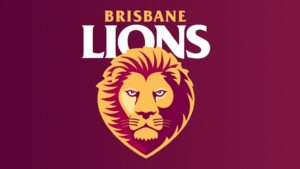 They boast a genuine star surrounded by a rapidly improving supporting cast in the midfield, a sturdy and experienced defence, and now have one of the league's great untapped talents lining up at full forward. The progression of the Brisbane Lions in recent seasons bodes well for their chances in 2021 – can they keep this run going and play in the last game of the season? If Supercoach pedigree counts for anything, their chances are very, very good!
Defenders
Feeling Lucky: It seems like only yesterday that Daniel Rich ($483 100) was sweeping every award there is for a first year player. Now a veteran of 12 seasons and well over 200 games, Rich continues to provide a strong, steady influence on the Lions halfback line, using his trademark boomer of a left foot to continually drive the new Lions out of their defensive zone. Rich has averaged between 80 and 95 for nine out of his 12 seasons, so while he won't let you down he's not quite what you're looking for in Classic.
Excellent draft value though, and the same goes for Harris Andrews ($469 700). Always among the league leaders for spoils and one-on-one contest win percentage, expect this essential defensive cog to push 90 ppg again without going much higher than that, and experience the variation in scoring that comes with being a key position player.
The other name of interest here is Marcus Adams ($250 400), who has suffered through multiple injuries and subsequent surgeries throughout his career, but has demonstrated an ability to score well in his limited appearances. The strongly built defender is capable of going around 80 ppg if he can get on the park. Could be a nice stepping stone to a genuine premo defender?
Money Maker: The Lions are a fairly settled bunch, but pick 43 Harry Sharp ($117 300) might be one to keep an eye out for. Going by the numbers, Sharp is already among the very elite runners in the league after obliterating the 2km time trial record at the AFL Combine, and then backing up by streeting the field in a similar event at his new club. Still developing as a footballer, but he's already got one very impressive string to his bow!
Midfielders
Lock and Load: With all the reputation and kudos that comes with being the reigning Brownlow Medallist, Lachie Neale ($721 800) also boasts a whopping big price tag to start 2021. It begs the obvious question "is he worth it?".
Let me answer that for you: f*** yeah!
In his first six games last season, Neale recorded a ridiculous average of 150.8. The year before that, he went at 136.2 over a similar number of games. Not starting with him is based on an expected price drop early on, but how are you going to raise the cash to get him even if he does have an uncharacteristically slow start and drops to, say, $600K? He's a captain option every week so while you're paying that price for one Lachie Neale, a lot of the time you're going to get two courtesy of the golden C next to his name. I admit he may well struggle in the first round against the Swans, and despite that he's still a must-have in my opinion.
Feeling Lucky: Jarryd Lyons ($604 600), Hugh McCluggage ($545 500) and Jarrod Berry ($521 500) are rapidly evolving into much more than a supporting act for their star midfielder, with each player impressing greatly at different stages in 2020. The unheralded Lyons stamped himself as a genuine premium with a career best 112 ppg in his ninth season, while the classy McCluggage didn't quite meet his pre-season hype but was still very solid in posting 101.5 points per game. Berry was the surprise packet; previously regarded as a tagging type, he took a more attacking role last year and bumped his scoring average by 12 ppg. All are excellent draft options, and I like McCluggage as a cheeky POD option in the Classic version of the game with further scope for improvement.

Rucks
Feeling Lucky: With big Stef Martin shipped to the Dogs during the off-season, Oscar McInerney ($443 400) finds himself as the clear first option for the Lions in the ruck. Mixed some impressive results with some shockers in 2020, usually as a result of a varying role, but played his best games as a tap ruckman and showed increased mobility from previous seasons. Has he got the tank to run out a full season on the ball? Interesting cheaper option to the big guys if you're averse to taking a chance on the likes of Preuss.
Forwards
Feeling Lucky: The clock is probably winding down on his career, but there may be a little magic left in Dayne Zorko ($525 800). In past years Zorko as a forward would be a compulsory pick in Supercoach, but Neale and the next gen in the Lions midfield have pushed Zorko further into attack than previous years. Hopefully a couple of soft tissue niggles he experienced last year are not a sign of things to come, and The Magician can weave a few more spells in 2021. Happy birthday, Dayne!
Cam Rayner ($392 900) was the top pick in the 2017 draft, but is certainly still developing as an AFL footballer. There's no doubting his athleticism and raw ability, it's just a question of increasing his involvement during games and becoming the dominant force that he's been promising to become since he was drafted. There were definite signs of improvement and growing maturity last season, can Rayner continue the trend?

Money Maker: For a team that is expected to feature prominently at the business end of the season, there are a plethora of potential growth options in the Lions forward line. The most obvious one is former Bomber Joe Daniher ($233 300), who come to Brisbane as a free agent with a well publicised record of persistent injuries, but also well-demonstrated ability when fit. At this stage there are no reports of injury for Joe this pre-season, and he impressed by bagging four majors in the recent intra-club match. He's nicely priced and if the cheaper options don't come through in the forward line, he's certainly a tempting option. 
Deven Robertson ($176 800), Tom Fullarton ($128 900), Nakia Cockatoo ($123 900) and Ely Smith ($123 900) are all potential cash cows on offer in Brisbane this year, with all boasting dual position status (Fullarton as a R/F swing option). Not too sure what the Lions' 22 will look like in round 1 right now, but all of these names must be monitored as they're all a decent to good chance of lining up in five weeks time. The uber talented, but constantly injured, new recruit Cockatoo is currently the most selected player in the game at just over 61% ownership.
---
Leave a comment / Scroll to bottom