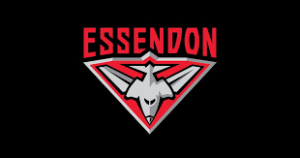 A disappointing 2020 campaign from a proud club has led to some notable changes this year. Exciting halfback Conor McKenna decided to return to his native Ireland in the midst of the pandemic, while Joe Daniher finally ended years of speculation when he was traded to the Lions. Other exits included rebounding defender Adam Saad, dynamic small forward Orazio Fantasia, and retiring ruckman Tom Bellchambers.
Change means opportunity, and this applies to Supercoach also. There are plenty of interesting options at Essendon in 2021!
Defenders
Feeling Lucky: Jordan Ridley ($547 700) was the breakout star that few saw coming in 2020. Playing a hybrid role capable of running with an opponent or peeling off and taking vital intercepts, Ridley appeared in every game and finished as the sixth highest scoring defender of the year, posting a 102 ppg scoring pace in just his third season which included ten tons. On the back of that I think the popular opinion is that he is priced at his maximum and is more of an upgrade target…but who knows if he can improve again this season? The Riddler is certainly a shot at finishing near the top of the defensive ranks again in 2021 and, at the very least, must be on your list as a candidate for your team by season's end. Currently running at 7% ownership.
Money Maker: Free agency compensation and some shrewd trading landed the Bombers with three draft picks in the top 10, and they used two of them to bring talls Nikolas Cox ($175 800) and Zach Reid ($166 800) to the club. Both players breach two metres in height, with Cox bringing remarkable agility and endurance and the ability to play at either end of the ground, while Reid is more of a key defensive type with impressive aerial skills. It's unlikely both players will be included in the Bombers' round 1 side and Cox seems to be slightly favoured at this stage, but with the Essendon defence in a transitional phase, both players should definitely be on your radar.
Midfielders
Lock and Load: He's been the mainstay of the Essendon midfield for years now and Zach Merrett ($620 900) had another terrific season in 2020. After an indifferent start which included a one match striking suspension, Zach blitzed the tail end of the season by averaging 122 ppg from round 8 onwards. Averaging 26 possessions per game last year, Merrett always finds plenty of the Sherrin and is typically very constructive off his trusty left boot. Will probably be ignored in favour of higher profile options at a similar price, but that just makes him an even more enticing point of difference. Currently at 7% ownership.
Feeling Lucky: With all respect, the Bombers are loaded with midfielders who aren't quite at that premium level that we're all looking for at the season launch. Andrew McGrath ($510 000), Dylan Shiel ($548 000) and Darcy Parish ($465 800) have all turned in good performances at times in recent history, but have either lacked the consistency or the ceiling to be seriously considered as midfield options in Supercoach. Can one (or more) of them step up this year?
More intriguing is the prospect of a heavily-discounted Dyson Heppell ($319 100) returning to full time play. Limited to just three games in 2020 due to recurring foot ailments, a fully fit Heppell shapes as a textbook stepping stone to a bonafide premium – but can he play enough games to earn a decent return? His scoring history commands respect at this price point and his pre-season form should be monitored closely.
Rucks
Feeling Lucky: Following his promising debut season and following the departures of Bellchambers and McKernan, Sam Draper ($378 100) will probably start 2021 as the Bombers' first choice ruck ahead of Andrew Phillips. Draper was an extremely handy late season downgrade last year, averaging 70 in his eight games and showing a bit of attitude to go with his physicality and mobility. Probably just a little bit too expensive to consider as a budget R2 option, but keep an eye out for him if you miss the early ruck run in your draft leagues.
Forwards
Feeling Lucky: Attracting the most interest of the Bombers' new recruits has been Jye Caldwell ($348 600), who boasts forward status and a tempting price tag. The 11th pick in the 2018 draft, Caldwell spent his two years apprenticeship promising much but starved of opportunities in the superstrength Giants midfield.Caldwell will certainly have greater responsibility in his new colours, and given the terms of his contract should find himself comfortably in the best 22 to start 2021. It's hard to forecast his scoring ability based on only 17 games at the level and there's a fair degree of calculated risk here. I won't be doing it, but you'll have a massive leg-up on the competition if you run with him and he starts the season well.
Money Maker: There are a few interesting options here, headlined by the third of those previously mentioned top 10 picks in Archie Perkins ($171 300). An explosive tall midfielder with characteristic flowing locks, Perkins is possibly the least likely of the triumvirate to debut this year but must be noted down as the Bombers endeavour to try new combinations this year. Ned Cahill ($161 200) managed three games without overly impressing, but is highly regarded at the club for his enthusiasm and energy. Finally,  Harrison Jones ($123 900) is a key forward who might be among the candidates to fill Daniher's boots in the attacking 50. Jones is still developing, but will be vying the likes of James Stewart and new recruit Peter Wright for one of the tall forward roles.
---
Leave a comment / Scroll to bottom