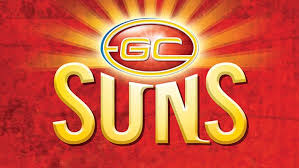 They're the expansion team that has yet to expand, but there's no question that the Suns are a club on the rise. Five wins and a draw in 2020 doesn't look like much, but look closer. They suffered narrow losses to eventual finalists St Kilda and the Bulldogs, and that was after losing exciting rookie and number 1 draft pick Matt Rowell to a season-ending shoulder injury in round 5. They also boast two of the top four place getters in the Rising Star, with the hard running Noah Anderson (second) and the frequently exhilarating Izak Rankine (fourth) bursting onto the scene. Thanks in part to the AFL's "rescue package", they now have a raft of exciting youngsters, ably supported by a core of experienced and hard-headed senior players. And they're coached by one of the more savvy and well-respected coaches in the game. Expect the Suns to shine in 2021!
Defenders
Feeling Lucky: Definitely no case of the second-year blues for Jack Lukosius ($430 800), who found his home in the Suns defence last year and reaped the rewards of a well-defined role. Even before he was taken with pick 2 in the 2018 draft, there were questions about which end of the ground this supreme talent should be playing. His good decision making and superior disposal seem to suit the role of the backline distributor though, which is where he found himself most of the time last season. Four tons and a 80 ppg average may not have you jumping out of your seat just yet, but it's the scope for improvement that is most exciting, and you should definitely have the name Lukosius on your watchlist.
Money Maker: Jez McLennan ($123 900) has probably been in your team at this stage for the past couple of years, as his form in the NEAFL strongly suggests he would be a capable cash cow. But can the running defender actually get a run in the AFL? At the other end of the player spectrum, the luckless Rory Thompson ($123 900) finished a year of rehab from an ACL injury by partially tearing the other ACL. Given it's only a partial tear, his recovery time is unknown but keep an eye out for him as a hopeful mid-season downgrade target.
Midfielders
Lock and Load: Few rookies have made such a big impression in such a short time span as Matt Rowell ($495 100). The number 1 pick in the 2019 draft, the Oakleigh phenom marched straight into the Suns midfield and turned out scores of 80, 171, 141 and 114 in his first four games. His $271 000 price gain in that time is surely a record that will not be broken any time soon! However, as we know, in his next game he suffered a severely dislocated shoulder that ruled him out for the rest of the season. Shoulders are a serious issue – just ask Gary Ablett – but Rowell has already established himself as the consummate professional and you should expect him to approach his rehab in the same manner. If he plays round 1, can you really ignore him at this price?
Feeling Lucky: While the focus was on the Suns' boom recruits, the unheralded Touk Miller ($569 200) quietly had the best season of his career, posting a 105 average in his sixth year in the league. Can he maintain that scoring when Rowell returns? Can he improve even further? Are his tagging days finally done? One thing is certain – Miller will be ignored by most coaches, and that makes him an intriguing point of difference.
Speaking of PODs, Hugh Greenwood ($567 300) loses his forward status this year, and is sure to see his ownership fall through the floor as a result. In his first season at the Suns in 2020, Greenwood led the league in tackles and finished fifth in contested possessions – two stats that are the cornerstone of Supercoach scoring, reflected in his career best 105.6 ppg average. As is the case for Touk, can Hugh improve just slightly on that number, and work his way into the top 10 mids in the league? After being one of the must-have forwards last year, Greenwood is currently in just 0.5% of teams!
Money Maker: Pre-selected by the Suns in last year's draft, Alex Davies ($102 400) is a rangy midfielder who comes with a basement price tag. A contested ball specialist, the 191cm Davies fits the prototype of the modern midfielder and is tough as nails (he once played out a QAFL game with ruptured elbow ligaments that later ruled him out for the season). Whether he can earn a spot in the Suns' 22 for round one remains to be seen, but for now he is a safe bet as everyone's M11.
Rucks
Feeling Lucky: Jarrod Witts ($501 600) is a perfectly steady ruck who will play every game and average in the 90s. Not really what you're looking for – unless you're a draft coach who has missed out on the big guns, in which case Witts is exactly what you're looking for.
A decade after he was the Suns' inaugural ruckman, Zac Smith ($216 000) is still hanging around. He may be worth a thought or two at R3 if the unthinkable happens and Witts actually misses some games. Don't hold your breath though!
Forwards
Money Maker: The Suns recruitment team must have been jumping out of their chairs when they saw Elijah Hollands ($180 300) still on the board at pick 7, and they wasted little time snapping up the Murray Bushrangers star. A torn ACL at the end of 2019 certainly hurt Hollands' draft stocks, but all suggestions are that he has made an excellent recovery. He has the tank to run through the midfield as an explosive stoppage buster and also possesses the nous to get forward and use a powerful right foot to put points on the board. Pending fitness he has Rising Star potential….but given his injury history the Suns may elect to gradually phase him into senior footy. Monitor.
---
Leave a comment / Scroll to bottom