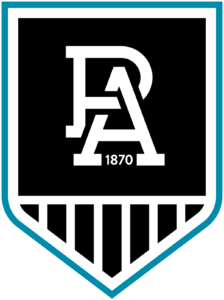 Defenders
Feeling Lucky: Dan Houston ($489 300) was madly hyped at the start of last season. I can't remember why, it probably had something to do with MORE MID TIME! and a hot finish to the 2019 season. Pretty much all the things we liked about Houston in 2020 still apply now – he finished the previous season well, he has the tank to run through the midfield, and he's available for just under $500K. But maybe we've learned our lesson and will avoid this time around? Same goes for Darcy Byrne-Jones ($441 800), who was less popular but just as disappointing. DBJ will have his big games, but also spend a lot of time jogging around half-a-kick off the ball and not doing much.

There will be some interest around new recruit Aliir Aliir ($321 200), but he's priced at that annoying low-300s range that is somewhere between cow and star.
Money Maker: Lachlan Jones ($139 800) comes to Port Adelaide at pick 16. He looks more than physically capable for AFL already and should score well enough, but how does he force his way into that Port 22? If he plays, I think you have to pick him.
Midfielders
Feeling Lucky: Travis Boak ($590 400) continues to defy Father Time and just keeps getting better. At 32 years of age, he set another personal best for scoring average in 2020, setting a 109 mark and playing every game. He'll be ignored again by most coaches this season, can he back up last season's form and make us all look foolish again?

The Supercoach enigma Tom Rockliff ($573 000) got dropped after five pretty ordinary games last year. He came back a month later and averaged 118 for the rest of the season. Weirdo! Anyone who can average 132 ppg over the course of a season has to be considered, but there's so much risk associated with this burnman that I don't even know where to start. Are you ready to get hurt again? Look out for him in your draft leagues, at the very least.

Ollie Wines ($560 600) is the third of the Port mids who has frustrated over the years, always teetering on the fringes of premium territory without ever crossing that threshold. He reaped the benefits of shorter quarters in 2020, averaging a career-best 104 ppg including a brilliant 189 against the Tigers in Round 11. Quadzilla did tidy up his disposal of the footy a lot, averaging only 2.4 clangers a game last season, and maybe this is a sign that he is finally coming of age as a footballer?
Money Maker: The Port 22 is pretty settled, especially in the mids, but keep an eye out for Jackson Mead ($123 900) this season. Taken at pick 25 in the 2019 draft, there's a bit of buzz around this kid early in the year and hopefully he can get a crack at the big stuff at some stage this year. Pencil in as a downgrade option for later.
Rucks
Feeling Lucky: Scott Lycett ($520 700) is in the Witts class of ruckmen in that he's very good, but not quite good enough. Will score in the 90s, might miss a couple of games here and there. Draft option only.
Forwards
Feeling Lucky: There's a few options here, especially in a team that is expected to score a lot of points this year, but Connor Rozee ($377 200) looks to be the pick of them. Started 2020 like a house on fire, posting 105 and 145, then got concussed in round 3 and never really got going again after that. Nobody who has seen him play can doubt Rozee's talent, and he's certainly good enough to spend enough time in the Port midfield to make him a very viable choice at this discounted price. Put him on the watchlist for now, consider as a POD later on.

Charlie Dixon ($498 700) and Robbie Gray ($491 100) are well into veteran territory now. Both will probably score well but lack the consistency to be considered as starting options. Zak Butters ($471 400) is probably still a season or two away from being a serious Supercoach consideration, when he moves permanently into the midfield. For now, he'll spend too much time in the forward pocket for my liking. Kid can play, though.
Money Maker: Pick 14 in the 2019 draft, Miles Bergman ($123 900) is a lead-up forward who has strong hands and a stronger kick. He got pipped by Mitch Georgiades last year for a debut, but it's only a matter of time until he finds himself in the Power forward arc.
---
Leave a comment / Scroll to bottom