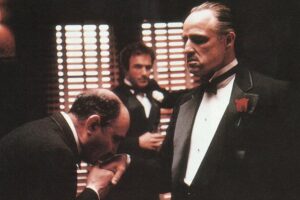 *Abs and I writing our articles after captaining Cogs last week
Vice-Captaincy Candidates
CRIPPS v Tigers
L3 v Tigers: 132, 88, 112 (111 av.)
L3 @ MCG: 126, 114, 119 (120 av.)
Got harassed by Perkins last week but still beast moded his way to a 126 in a well rounded performance – what a guy. Tigers remain a great MID match up and their recent re-emergence should make for a high stoppage, heavily contested affair. Plenty of CP, clearance and clutch points available, which is right up Cripps' alley. A lock for 125. Many will have soured on Walsh but also really rate him and his ground coverage against leaky opponents – grudges are bad for your health!
DOCHERTY v Tigers
L3 v Tigers: 144, 94, 117 (118 av.)
L3 @ MCG: 139, 107, 86 (111 av.)
Not just naming him after last week's 139! The Tigers, even in a win, fed Port's half back line all night, with Houston, Bonner, Burton and Byrne-Jones all notching up 20 plus touches. A combination of deferral from team mates and demanding the pill makes Docherty the man down back and a lock for 120 this week.
SINCLAIR v Dons
L3 v Dons: 47, 59, 118 (75 av.)
L3 @ MRVL: 140, 107, 113 (120 av.)
Match up stats against the Dons not really relevant given this is Sinclair's first year as a premium, so let me rattle off these numbers instead: 135 v Hawks, 138 v Crows, 140 v Roos. That's right: Sinclair goes to town on soft kills. The Dons bleed points and lopsided possession differentials, so pencil Sinclair in for another easy target 130
Captaincy Candidates
MILLS v Port
L3 v Port: 111, 104, 50 (88 av.)
L3 @ AO: 111, 104, 85 (100 av.)
Not the greatest match up stats and Port traditionally restrictive but they let off 2x 140s to primary users Parish and Macrae at home and, most importantly, the thought of the Swans off a bye is terrifying! One of the few big MIDs available this week with Satan, Neale and Brayshaw out, should be solid for 120.
MACRAE v Giants
L3 v Giants: 140, 133, 105 (126 av.)
L3 @ GS: 105, 78 (61 av.)
A few late fades and limp performances has contained Macrae to low tons recently but with the Dogs precariously positioned on an increasingly tightening ladder and Bailey "Tony Montana" Smith out, the Dogs trademark engine room can't afford to f*ck around. Decent record against the Giants and comes out swinging for 130.
MILLER v Crows
L3 v Crows: 78, 126, 96 (100 av.)
L3 @ MS: 130, 99, 105 (111 av.)
Not much commentary for my main man Miller required: fresh off a bye, Suns looking strong and get the Crows at home. A lock for 140.
Steer Clear
PARISH v Saints
L3 v Saints: 112, 100, 74 (95 av.)
L3 @ MRVL: 139, 111, 113 (121 av.)
At this stage the word on last week's corkie is tentatively optimistic: getting the fluid drained, he's moving well and wants to play on Friday. Even if that's the case, don't burn the VC on someone coming off what was a nasty corkie. Low-ton at best.
Smoky Pick
STEWART v Eagles
L3 v Eagles: 109, 145, 98 (117 av.)
L3 @ OS: 102, 145, 89 (112 av.)
Cleared out of the concussion protocols and should return to battling it out against Hewett and Sicily for D1 with no problems. Optus Stadium is a superb ground to set up a defensive wall on and West Coast are…let's just not. Stewart a lock for 130.
Verdict
Cripps into Miller at this stage for me. I usually carve out Thursday midday to get around to responding to any queries on this piece, but am blocked out today till a touch after 1. So will get around to any requests after that.
---
Leave a comment / Scroll to bottom