Hello, all. Another bye week done and dusted. I hope you avoided most of the carnage. Let us see if we can find a few Rare Gems to help you field that magic 18 for this week.  I may have found a few cheapies that can help you finish your team, or for the lucky few maybe a F7 /M9 to cover for the year. Let's go.
Legend: Name (Club, Price, 3 Rd avg, Ownership %)

DEFENDERS: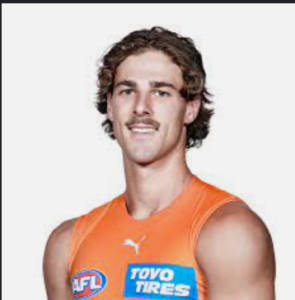 It's me James
James Peatling (GWS, $371 800, 106.7, 1.3%) James WHO ? James Peatling seems to one of a few that have benefited greatly from the new coaching group at GWS. Playing a high half forward role he has managed 3 very impressive games of late. The opposition is pretty sub par but none the less Peatling has been great. If you're low on cash and need a  cheap D6 with scope to make some cash. Peatling with his low BE of only 27  is only going up in price. Maybe he's worth a look ?
In past posts  I've mentioned Bailey Dale, Isaac Cumming and Adam Saad. All these guys are still under 5% ownership and are worth a look, if you have a bit more cash and want the point of difference.
MIDFIELDERS: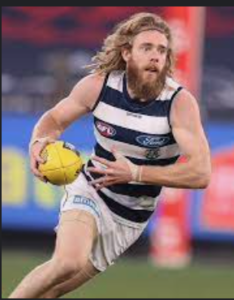 Jesus ? No, but I could be your saviour. 
Cameron Guthrie (GEEL, $527 300, 117.00, 1.5%) To be honest Guthrie hasn't really set the world on fire yet this year. Neither have many of his Geelong team mates. Well, the midfielders anyway. Yet there they are sitting comfortably in the eight. What does make me sit up and take notice is Guthrie's fixture for the rest of the year: West Coast this week, followed by Richmond and North, add to this 3 – 4 SC finals played at GMHBA and then West Coast again in the SuperCoach Grand Final. If you only have $53oK to spend on you last midfield upgrade, I would seriously consider Guthrie for that spot.
RUCKS
Not too much worth looking at here. If you need a Max replacement maybe look at English or Witts. The other option is to trade him to a midfielder or forward and push English or Darcy Cameron into the rucks. That's my plan anyway.
FORWARDS:
Thor..
Harry Himmelberg (GWS, $435 700, 131.0, 0.7%) In case you missed it Harry scored 187 last week and jumped nearly 90k in price. Another to benefit greatly from the new coach at GWS . Harry has been moved back and is playing that Stewart/ Sicily intercept role. Before we get too carried away its worth mentioning that GWS have had a very easy run the last few weeks. Even still, a BE of -61 means even with just an 81 he will make another $64K this week. I've had rookies make less than that this year. In any normal year this would seem like a pretty crazy move. Well it's been far from a normal year and nearly all these sort of picks have worked. Why not this one too. I know Gra Pol got on early and  reaped the benefits. Respect! Who's else wants to jump on the Thor train ?
Mitch Duncan (GEEL, $440 800, 92.0, 3%) & Jeremy Cameron (GEEL, $490 900, 120.0, 2.8%) These two are high risk, high reward type players. Both have pretty checkered injury history and both can score well, especially given Geelong's upcoming fixture. I went over this in the Guthrie write up above, so won't repeat myself here. If you have the extra trades and want to roll the dice, either of these guys could explode over the remaining part of the season. they could also pull a calf any time. You have been warned!
That's all for another edition of Rare Gems. I'm busy early so may not be able to respond to comments straight away. Please feel free to leave comment anyway and I will endeavor to get back to you as soon as I can.
Thanks for Reading..
Cheers FT.
---
Leave a comment / Scroll to bottom