Firstly I'd like to ask the SCT community a question. Does Jack Steele even count as a premium? Playing hobbled isn't valiant, it's embarrassing and really messing up my bloody SC team (which is the real priority here!).
Anyway, before I get carried away, there's a lot of players I'm quite keen on researching, and giving info on, however most have the bye this week. As such, I'll leave them for next week, and cover who's available to play.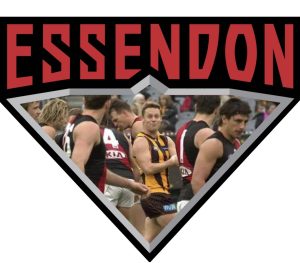 Defenders
Jordan Dawson (ADE, $573.6k, (-$29.5k), 115.2 AVG, 128 BE)
Fresh off the bye, and at an incredibly appealing price for how he's been performing this season. Those with Sicily and no Dawson? Bank the 70k and get your D1-D2 sorted. 5/10 of the games from here at Adelaide Oval where Jordy seems to perform best, and the SC Grand Final sees him match up against the Eagles.
Luke Ryan (FRE, $502.1k, (-$29.5k), 108.2 AVG, 99 BE)
After slandering this pick as Gunboat Diplomacy was all over him last week, I ended up with him in my team somehow. 106 points in what as a disgraceful Fremantle performance, is something I take and run with. The 5 round average of 89.8 points isn't all that appealing, but the relatively safe floor and high ceiling should be. One to consider if you can't quite stretch to Jordan Dawson.
Elliot Yeo (WCE, $399.5k, (+62.5k), 82.4 AVG, -9 BE)
Now for those strapped for cash and feeling like a risk is what you need to take in order to set yourself apart. Elliot Yeo just might be your man. An 103.7 three round average shows that he is more than capable of putting up premium numbers. Now, the Eagles fixture isn't all that appealing, and we saw Yeo utilised in defence against the Crows due to a number of reasons. With the Eagles looking to hopefully get some key players back shortly, I'd assume that only helps Yeo Yeo.
Backing it up…
Caleb Daniel, 635k, 137 BE
Darcy Moore, 530k, 137 BE
Mason Redman, 532k, 132 BE
Midfielders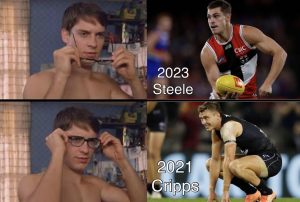 Darcy Parish (ESS, $567.9k, (-$42.9k), 107 AVG, 101 BE)
Now the likes of Matty Kennedy and co. I'll get to next week, fresh off the bye. As for this week, we start with Darcy Parish who's set to return this weekend. I'd be wary coming off a calf injury, but there's no doubt that Parish goes 110+ if unbothered by any niggles. Zach Merrett is the first tagged player, which allows Parish to rack up the pill unfazed. The Dons do have a tough fixture incoming, so keep that in mind if you're thinking of chasing a super-POD in Parish.
Luke Parker (SYD, $562.5k, (-$9.6k), 100.2 AVG, 101 BE)
Another POD here in the Swans midfielder. Coming off a 145 point game, the Swans head straight into a clash with the Eagles this week. It's the time to employ POD's to split from the pack, and hopefully gain some ground. The Swans co-captain has been the main on-baller this season, and he has a tendency to finish seasons off bloody strong.
Limbo land…
Patrick Dangerfield, 537k, 192 BE
George Hewett, 414k, 177 BE
Touk Miller, 593k, 173 BE*
Callum Mills, 471k, 167 BE*
Matt Rowell, 600k, 152 BE
Clayton Oliver, 659k, 139 BE
Caleb Serong, 575k, 138 BE
Rucks
Darcy Cameron (COL, $464.2k, (-$1.7k), 92.7 AVG, 70 BE)
Another popular trade-in this week, DCam since returning from injury hasn't set the world on fire, but has shown he's more than capable of being an F6 for your team. The ruck cover is not only an added bonus, but shall allow you to sleep easy at night. His ruck duty % has been favourable, clearly the #1 Pies ruck at the moment, and now with an added week of rest, I think DCam finishes the season strong. Lock him in if he fits your plans.
Timberrr…
Sean Darcy, 567k, 196 BE
Jarrod Witts, 600k, 143 BE
Forwards
Ben Keays (ADE, $418.2k, (-$130.4k), 76 AVG, 19 BE)
Mentioned him prior to the Eagles game, and while I didn't hop on due to a disgraceful R14 bye on my end, I most likely will this week. The fact is, if he retains the midfield role, he can, and should average 100+. A three round average of 107.7 points not only backs my theory, but further proves the value is immense. The fixture is great as well for the Crows. Again, for those looking to stray from the crowd, he could be the one to target.
Forward thinking…
Jack Macrae, 594k, 140 BE
Zak Butters, 614k, 136 BE
Errol Gulden, 531k, 132 BE
---
Leave a comment / Scroll to bottom