With the likes of Sinclair, Merrett, Neale speaking for themselves, and cash-gen seemingly non-existent for a lot of coaches. This weeks edition of Fallen Premiums will be purely sub-500k options. So, let's get straight into it.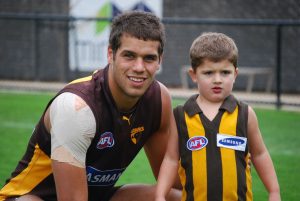 Defenders
Bailey Dale (WBD, $447.1k, (-$114k), 86.5 AVG, 28 BE, R15 bye)
Now firstly let me start by saying this is an incredibly risky pick; but the price point and potential upside do present a certain type of allure. Jason Johannisen has been confirmed out for 8-10 weeks, which I'd suspect will help Dale. Obviously being wary of Crozier, Richards, Daniel, and putting your POD in the hands of Luke Beveridge…. If you can skirt the bye, and are in need of a cheap upgrade, I don't hate the punt, but it's hard to see Dale replicating his 2022 season from here on.
Jordan Ridley (ESS, $414.6k, (-$89.7k),83.6 AVG, 97 BE, R14 bye)
As is the Supercoach way, after everyone had already traded Ridley out, he teases all past-owners with his season high-score. Firstly, the price is bloody appealing isn't it. Bombers have a great season-ending fixture from here-on, Eagles twice, North twice, a boat-load of Marvel games all spells a lot of value with this Ridley pick. I can easily the Ridler going at a 95-odd average with a few 110+ scores mixed in. I can't quite find a way to make it happen, but if you can yourself, I'd heavily consider the Ridley pick.
Backing it up…
Jordan Dawson, 618k, 173 BE
Luke Ryan, 557k, 150 BE
Jack Ziebell, 602k, 143 BE
Jake Lloyd, 518k, 135 BE
Tom Stewart, 584k, 128 BE
Adam Saad, 484k, 127 BE
Midfielders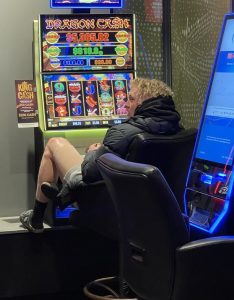 Ollie Wines (PTA, $443.5k, (-$137.2k), 78.7 AVG, 51 BE, R15 bye)
Port Adelaide will only go as far as the young core can take them. With Wines having a completely hampered pre-season, it's taken him an understandable time to work into some match fitness. As a result, the 28 year old can be found at a hefty discount heading into the byes. Now the former Brownlow medalist is only averaging 58% CBA's for the season, which is -13% from last season, and there's no reason to expect that figure to remotely improve considering their midfield options. I will point out, Port have Tigers, Hawks, Dogs, Cats before their bye. If Wines can pump out a spike score against the Tigers, you could make some decent cash, get bye-cover and then flick him in Round 15 for whoever appeals. Definitely an option to consider.
Hugh Mccluggage (BRL, $483.4k, (-$87.4k), 84.2 AVG, 45 BE, R12 bye)
Not much buzz for Suitcase, yet a 3 round average of 108 points, and a sub-500k price-tag does deserve consideration IMO. McCluggage averaged 103.7 points in 2022, and a less than stellar start to 2024 has had myself and many others looking at him like he had leprosy. However, since round 5, Suitcase has been averaging 98.5 points, with only one of 6 games being a sub-90 score. We'll quickly discuss his CBA's as well, averaging 38% for the year, in contrast to the 55% in 2022. Definitely one to consider, but I'd personally book him into my watch list, see how he fares against the Crows this week, and then potentially look at him post-bye as he heads into a game against my Hawks.
Limbo land…
Noah Anderson, 632k, 201 BE
Marcus Bontempelli, 708k, 181 BE
Patrick Cripps, 536k, 160 BE
Adam Cerra, 588k, 150 BE
Clayton Oliver, 659k, 138 BE*
Rucks
GawnGawnGawnGawn
Timberrr…
Tim English, 611k, 144 BE
Darcy Cameron, 496k, 134 BE
Toby Nankervis, 560k, 130 BE
Mark Blicavs, 510k, 130 BE
Max Gawn, 519k, 129 BE
Forwards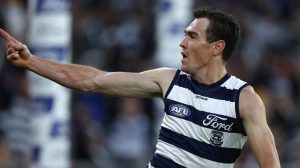 Jeremy Cameron (GEE, $485.2k, (-$16.3k), 99 AVG, 150 BE, R13 bye)
Now the high BE does mean you can wait on Jezza, but with a date with the depleted GWS backline at GMHBA, I honestly think Cameron can hit his BE this week. The Cats have 7/13 of their games from here on out at Kardinia Park, and I do like the Cats next three games in context of Cameron's potential matchups. GWS @KP, Dogs @MARV, Port @AO. Again, I am personally considering him, on his day we know what the Cow Tamer can do, and unlike a traditional KPF, Jezza has a floor of 60-odd.
Forward thinking…
Jeremy Cameron, 485k, 150 BE
Tom Hawkins, 546k, 149 BE
Tim Taranto, 611k, 142 BE
---
Leave a comment / Scroll to bottom