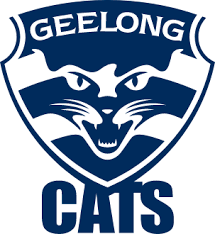 After constant commentary surrounding an aging list, Geelong went on a 16 game winning streak from round 10 all the way through to an 81 point thumping of the Swans on Grand Final day. Just about everything went right and for that reason, they go in favorites for another flag in 2023.
Nothing much changes for them either, bar the loss of a few fringe best 22 players in Narkle and Cooper Stephens, while veterans Higgins and Dahlhaus also called time on their respective careers. Oh, and this other guy named Joel Selwood retired too, which means a new captain. So maybe some things have changed? Either way many expect the Cats to contend strongly again, so let's take a deep dive into their list from a Supercoach perspective.
Defenders
Lock and Load:
Tom Stewart ($604,000) : Went into 2022 with some question marks over a lisfranc injury but then produced a career best average of 109.7 with 10 tons, factoring in he also had a concussion affected game of 39 in there as well. Now if you're not still salty about his drive by on Prestia and subsequent 4 game suspension that came from it, then he's as good as a lock in the backline. Also factor in his ceiling, as he went 160+ three times last season, something the other highly priced defenders in Docherty, Sicily, Dawson and Sinclair, didn't do once between them, giving you a smoky VC option as well. At the stage of writing this, still has the opportunity to be the Cats captain in 2023, something I feel will only increase his value. Currently in 34% of teams.
Feeling Lucky:
Jack Bowes ($277,500) :  Arrived at Geelong over the summer time in one of the more ridiculous trades ever seen, something about money and picks and all that behind the scenes stuff blah blah blah. Essentially, the Cats got a steal in the former number 10 draft pick who has shown great signs of scoring ability (see the first month of 2021 for context) who is in his prime years and ready to make an impact. Heard rumors that midfield time has been promised, and there are a few spots open in the Cats engine room. Watch his role over the pre-season to make sure but he currently looks like a solid pick at D3-5 depending on your setup.
For those draft league guys, I'd expect random hundreds out of Duncan, Tuohy and Atkins throughout the year, but wouldn't consider them in classic (to start with anyway).
Money Maker:
Move along, such a steady backline at the Cattery that there's no rookies to consider currently.
Midfielders
Feeling Lucky:
Cam Guthrie ($546,300): Coming off a career best year in 2021, Cam had a really slow start to 2022 but then went under the radar and ended up as M8 for numerous teams, averaging 105 from round 10 onwards. Can't see him going up to the heights of the 113 that he averaged a few years back, but should have a full time midfield role again and with Selwood gone, Danger playing more forward, I'm thinking the only real certainty in the starting CBA quartet is Guthrie, and we all know that CBA is a great indicator for scoring.
Max Holmes ($360,600) : I've mentioned it a few times now but the Cats have a midfield spot to fill and Holmes is one of those guys who are surely in the running for it. Finished the regular season last year with scores of 101, 91 and 100 for a then 19 year old, impressive stuff, but is very awkwardly priced.
Money Maker:
Jhye Clark ($175,800): Pick 8 in last year's draft was this kid, who might well have had Joel Selwoods DNA inserted into him because all scouting reports say "contest winning, inside midfielder, leadership" or some variation of those. Seems like a ready made replacement but the Cats are a set lineup and, while they've debuted more kids in the last few years, they seem to give them a taste of the big league and then nurture them (eg Dempsey, Knevitt, Stephens last year). One to watch over the pre-season.
Rucks
Feeling Lucky
Mark Blicavs ($537,200) :Thirteen tons last year for the swiss army knife, an outstanding year that saw him average a touch under 98. His  DPP of ruck/midfielder, which I believe is unprecedented, offers insane flexibility. Pick him in draft with confidence if he falls to you, and to be honest, I don't mind him in classic either. With how uncertain I am about the ruck line currently, he's been in and out of my setup!
Forwards
Feeling Lucky:
Jeremy Cameron ($501,500) Tom Hawkins ($519,500): Key forwards are traditionally a no go but both of these guys averaged 90+ last year in separate outstanding campaigns. Like many other Cats I've mentioned, I wouldn't lock any bar Stewart, but don't be opposed to selecting these guys if it becomes apparent they're in the top echelon of forwards once the season gets flowing. Obviously both will have fluctuating scores, but a big bag of goals from either of them can easily win you a matchup. 
Money Maker:
Once again, hard to break into this lineup, but the Cats have a few rookie priced forwards who might be worth a look if there's some traction over the pre-season.
---
Leave a comment / Scroll to bottom