Can you believe it's round 17 already ? Time flies in the SuperCoach world. With most teams almost finished and SC finals fast approaching, this could be one of your last chances to seperate your team from the pack. Here at Rare Gems I decided on a bumper addition to get to as many SuperCoach relevant players that are still relatively low owned. Believe it or not there's actually three midfield players averaging over 110 that are all under 5% owned. Adam Cerra (3.1%) Josh Kelly (2%) and Adam Treloar (1.4%) The bad news is, all three are already well over $600K. Cerra's role is a still a little up in the air, and Kelly and Treloar both come with major injury histories. Due to these reasons I haven't looked at them too closely. If you have the cash and want to take the risk, you could consider them as midfield PODs. I still think with 8 weeks to go, they're still a bit too risky to consider. Fear not though, as I think I have quite a few other Rare Gems to help set your team apart.
Legend ( Team, (other position) Price, 3 round average, Ownership percentage, Break even (BE) ) 
Defenders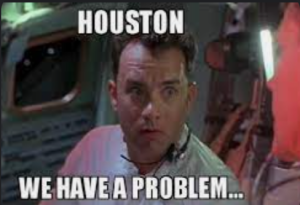 I don't own you 
Dan Houston ( PA, $558.900, 116.3, 2.3% BE 15 )
Dan the man ! Imagine how thrilling it would of been owning Houston when he kicked that winning goal on the weekend. Only 2 points seperate Houston and Sinclair for that D6 spot this year. Sinclair started the season at $626K and Houston was only $545K. Apart from the freak that is Nick Daicos, Houston was one of the better starting defenders. You could state a case for Sicily or Dawson but both have had issues with suspension or in Dawsons case you could of picked him up cheaper midseason. Houston has been a burn man before, and his floor is still pretty low. His ceiling though is ridiculous, and I do think he's starting to hit his prime now. With the ideal role for a SC defender, and Port absolutely flying. Dan could certainly be "The Man" if you're looking for a POD in your backline.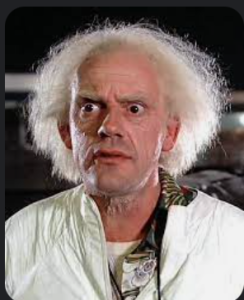 Let's go back in time.
Sam Docherty ( CARL, $535.000, 98.7, 7.4%, BE 85 ) 
Docherty is cheap ! Although he's only owned by less than 8% of the comp, Docherty ownership amounst the top 1K of coaches is closer to 50%. Doch's role has been thrown around a bit lately, as Carlton try to wrestle back some form. Class is class though, and Doch seems to score where ever he lands. If he somehow lands back at half back, and I truly expect he will, I wouldn't be surprised to see him amongst the top defenders from here on out. Well down on his starting price, there's no need to over think this one. If you need a defender to finish your side, look no further than Sam Docherty.
Let's go witches
Christian Salam. (Melb, $448.100, 91.3, 1.4%, BE 79 ) 
There's a fair bit of owners bias here as I traded in Christian last week. Yes he only scored me 79 points, but hear me out. The role is certainly there, and I will tell you why. The game was extremely wet and Melbourne refused to switch the ball. I couldn't count the number of times I saw Salam get burnt running to space and the Dees just bombed it long. He was also moving up to stoppages on the wing, totally unattended. Melbourne want the ball in his hands, and were freeing him up as much as possible. If he continues in this role, and Melbourne get more favourable weather conditions, I think Salam could be due for some great SC scores. Look if you have the cash, get one of the guys above, but if you're on a budget, Salam could be a very serviceable D6 or an ideal D7 cover player.
Midfielders
Darcy Parish ( ESS, $572.200, 113.3, 1.8%, BE 102 )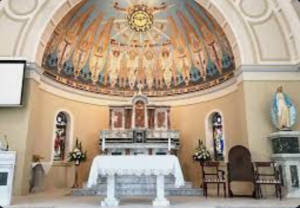 Let us pray for healthy calves.
Seemingly back to full fitness Darcy is a very interesting prospect. His ceiling is high, and ability to find the pill is undeniable. Darcy is playing for a very lucrative contract, and I think Essendon will give him every chance in the Midfield in a bid to keep him, or at the very least up his trade value. With Merrett flying, I also think the chance Parish is tagged is very low indeed. If you truly believe he is over his calf issues, at well under $600k Parish could be the Pod you're looking for. Essendon do have a harder run coming up, but Parish seems to thrive in the big games. With his super low ownership, he's definitely one to consider to finish your SC midfield.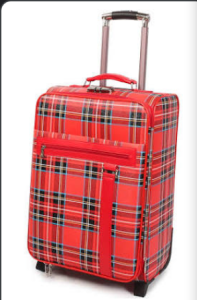 Does this suit your case ?
Hugh Mccluggage. (BRIS, $506.000, 111.0, 1.0% BE 33 ) 
There's a fair bit to consider when looking at the "Scottish Suitcase".  The talent is no doubt there, and I personally fully expected him to break into the top tier of midfielders at some stage in his career. For one reason or another that just hasn't really happened . YET ! Dunkley certainly seemed to affected him, as his start to the year was quite frankly horrendous. Last week, he really showed us what he is capable of with a ceiling game of 157. To be honest, he's been pretty good the last month. With Dunkley likely to miss this week, and Brisbane pushing for a top 4 spot. It wouldn't surprise me if Mccluggage really picked up the slack, and put together some great SC scores over the next few weeks. I still don't fully trust him, but I believe in class, and he has it in spades. Risky, but he could definitely pay off as that cheap option in the midfield.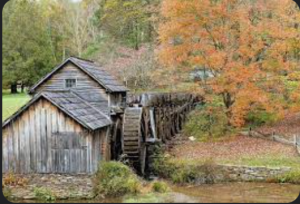 Can grind out a score.
Calum Mills ( SYD, $404.100, 62.3,  2.7% BE 47 ) 
Callum Mills at $404K  is simply ridiculous. I watched him for less than a quarter last week and couldn't wait to get him into my side. But Warner was injured, I hear you say. I say, I don't care ! The Swans seemed to have fixed their backline woes with Rampe, Melican and  Francis all fit and firing. Even when Warner returns, he's a much better half forward than Mills, and is likely to get eased back into the midfield. Mills time on ground was managed last week at ~70% he's usually closer to 85%. If he played his usual minutes he would of scored 125+. Mills will soon be back to full fitness, and as one of the very best points per minute players in the league, he could absolutely kill it in these last 8 games. This could be the cheapest we get Mills for the next 5+ years. Don't overthink it, get him in.
Rucks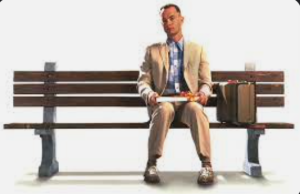 life is like…
Reilly O'Brien ( ADL, $544.900, 127.0, 2.7%, BE 63 )
It's hard to pick ROB in SuperCoach. He's a bit like that box of chocolates where you're never really sure what you're going to get. His form is undeniable though with the best 3 round average of any ruckman in the comp. The Crows midfield is certainly improving, and Rob has been cashing in. Can he hold this form ? Do you even need a ruckman ?  Probably not, but I thought he was worth mention as is ceiling is there, and getting a POD ruck could certainly set your team apart. One for the crazy brave.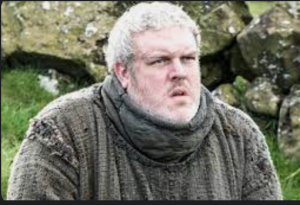 Hold the door.
Sean Darcy ( FRE, $495.600, 82.7, 4.7%, BE 72 ) 
Hodore, Shrek, Shaggy, The man with many nick names is one of my absolute favourite players to watch. Well down on his starting price, and now very lowly owned. Darcy could be that cheap point of difference ruck you are searching for. There's probably very few coaches that have the ability to fit him into their sides. Darcy Cameron at R2 anyone ? He  will always come with injury concerns, but if you want a value ruck, with a huge ceiling, Darcy could be your man.
Forwards.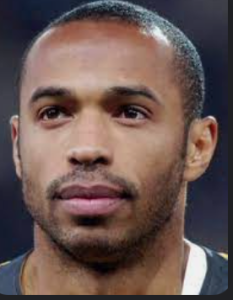 Could I be this good ?
Liam Henry ( FRE, $329.700, 95.0, 2.6%, BE -18 )
It's getting really hard to find low owned SC relevant players for our forward lines. A heap of players already jumped on Keays and there's really not too many players I could consider for this spot. I looked at Sam Flanders (GC, $304.600) He is one a heap of us started, and he's looked good in that midfield role. I just think with Touk Miller back soon he's very hard to trust. Henry has always been a bit of a tease to us Fremantle supporters.  A high draft pick with undeniable talent, we have just been waiting for him to "click". Well in the last few weeks it seems the penny has dropped, and Liam has been putting up career  best numbers. Fyfe looks to be missing a fair chunk of football, and with folks likely looking for a replacement as F7/M9 cover, I thought Henry was worth a mention. His negative BE and what seems like a solid role in the Fremantle side, you could do worse than picking up Henry this week. Fyfe to Henry will cost you $17k and a precious trade, but could be great cover as it looks like Dunkley may miss.
Well thats it for another edition of Rare Gems. Let me know in the comments if there's anyone I missed, or if there's any other low owned players you are considering for your side.
Thanks for reading
Cheers FT.
---
Leave a comment / Scroll to bottom