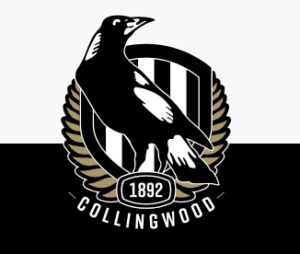 Kindly supplied by Kicking Behinds
Collingwood shapes as an interesting side in 2021. Consistently Supercoach relevant in recent years, this trend is expected to continue in 2021 with some established departures and positions opening up for rookies or younger players. 
The most significant of which is clearly Adam Treloar, which means the Pies midfield does not run particularly deep, with a starting midfield of Grundy, Pendlebury, Adams and ? Clearly there are roles available for players who can rotate off half-forward into the middle, so look for clues in the lead up to round 1 of the player/players that might fill this void. Although I have thrown up a few rookie candidates it is likely only one or two will be thrown in early in the season…
Backs
Lock N Load
Brayden Maynard ($549,900) had a great Supercoach year in 2020, lifting his average from 80 to 102. At just 24 years of age, the best years of Maynard should 
be ahead of him. At the time of writing Maynard was in just 3% of teams, probably due to the number of solid premium options available down back. The only real query is whether this was a one-off anomaly Supercoach year for Maynard, but 
given he is still improving, gives 100% each week, is pretty injury resilient and is 
an important leader at the club you can definitely do worse than selecting Maynard down back.
The steak knives in the Beams to Brisbane deal, Jack Crisp ($533,200) has become a consistent AFL player, initially as a defensively minded midfielder before shifting down back. His average over the last 7 years reads 86, 89, 86, 83, 96, 89 with an average of 99 last year, not missing a single game in any of those years! It's hard 
to envision a major change in his role this year so you can safely lock in a player who will be around the mark of a top 10 defender, although there will likely be options out there with higher ceilings or who represent better value. In just 1% of teams at the time of writing, Crisp is a draft lock and boring pick for Supercoach 
who will be ignored again by most (including me).
Feeling Lucky
Jeremy Howe ($517,900) is coming off a career high average of 120 over four games. Unfortunately in that fourth game, Howe did his knee and was out for the remainder of the year. Howe's preseason has been heavily managed, and it remains to be seen how quickly he can return to the normal free-flying intercept marker from a Supercoach perspective. Throw in a previous highest yearly average of 94 and you are far safer playing wait and see on this selection.
Money Maker
Trent Bianco ($123,900 Def/Mid) was a highly rated draft drifter. After a year of learning his craft Bianco is one of the candidates for some midfield time in 2021. Impressing over preseason with his ball use, watch closely over preseason in the lead up to round 1.
Isaac Chugg ($102,400 Def/Fwd). Per the AFL site the recent Magpies draftee has turned heads at Collingwood since arriving and has impressed off half-back to put himself in the mix as a surprise early season selection. At bargain basement price, definitely one to watch closely over preseason!
My advice would be not to select Nathan Murphy ($123,900), who has been around for a few years and might get a game down back at some point during the year if multiple injuries strike. Not convinced on his job security if he manages to sneak a game, Murphy averaged 38 back in 2018 over his two games when the Pies were ravaged by injury. Additionally, Mark Keane ($158,000) is an Irish recruit who played a couple of games last year. After recent finger tendon surgery, he is likely to miss the start of the season and at his price will be unlikely to be a downgrade target during the season except in case of emergency.
Mids
Lock N Load
Scott Pendlebury ($592,200) is a Supercoach veteran. Due to his reliability, he has been coined DePendlebury after averaging 103+ for the past 13 years. Given the current lack of Magpies midfield depth, it is unlikely Pendlebury strays too far outside of his midfield comfort zone in 2021. At 33 and with his best likely behind him, there are likely better starting selections out there. Pendlebury is a reliable contributor at 
a likely 105 output level, so you could do worse, but you can definitely do better.
Feeling Lucky
Taylor Adams ($588,800) has been thrown up a lot over preseason as a potential starter after the trade of Treloar. Since 2015 he has averaged 98 (18 games), 97 (14), 108 (22), 96 (19), 97 (10) and 110 (17), which is not uber premium material 
for a midfielder. Throw in the usual Adams injury risk, and with a newly acquired hamstring injury to boot throwing him into the "Feeling Lucky" category, Adams is probably unlikely to be a top 10 midfielder for the year in terms of points scored. Even with all of that factored in, he probably will not be too far off from an average perspective.
Josh Daicos ($442,200) showed tremendous improvement in 2020, significantly increasing his supercoach average from the 50's to 82 after moving up to a wing. Although he may be a beneficiary of the Treloar trade in terms of midfield time he 
is too expensive for mine given he is unlikely to reach uber premium status in 2021.
Brayden Sier ($313,800) should benefit from the trading of Treloar and delisting 
of Rupert Wills, but is in that awkward midprice category, and has not shown Supercoach relevance in previous campaigns (averages of 80, 49 and 73 last year). Sier is a contested bull, but is injury prone and has queries surrounding his dedication to the caper, it's too much of a risk to seriously consider.
Money Maker
Jay Rantall ($123,900) had a year in hubs without a proper game to put his name forward. A time trial star who has worked to get his body AFL ready in the offseason, Rantall may find himself in the mix for round 1.
Reef McInnes ($117,300) is another Pies midfield recruit who may have been in the frame however has suffered a finger tendon injury so may not be seen until later in the season.
Ruck
Lock N Load
After back-to-back 130 average seasons Brodie Grundy's ($648,200) output decreased to just 120 ppg in 2020. Grundy cited hub fatigue as one of the reasons for his trail-off in form, which does not bode particularly well if the same situation arises in 2021. Watching Grundy closely, he did not move anywhere near as smoothly as previous years which lead to justified speculation he may have also been carrying an injury. Compared to the other member of the big 2, Grundy is underpriced after being the highest scorer of total points in the previous two years (sixth in 2020 and highest ruck). This is partially attributable to the fact Grundy is extremely durable, barely missing a game in the past 6 years. Less of Grundys points are derived from hit outs than some of his contemporaries as he picks up extra points playing as a quasi additional midfielder, negating the impact of the loss of Treloar to some extent. Although it's a big investment keep an eye on the press 
in the lead in to round 1 as a fit and motivated Grundy is an absolute must for your side.
Money Maker
Max Lynch ($123,900) managed a debut game late in the season, blasting out a 
22 after sitting on the bench all of the last quarter while the game was in the balance. After talk of an off-season trade, Lynch will most likely only come into serious consideration in case of serious injury for Grundy (if you are willing to sacrifice 
your loophole).
Forwards
Lock N Load
Steele Sidebottom ($588,000 Fwd/Mid) is a very relevant addition to our forward lines for 2021. A consistent performer, Sidebum had an interrupted 2020 with some off-field COVID magnified hijinx and birth of his daughter resulting in just 9 appearances. Prior to that Sidebottom has been very resilient to injury and has averaged 100+ every year since 2012 except 2017 (96) and 2019 (94), topping out at 113 in 2014. At 30 years old ordinarily you would be looking elsewhere, however the trading of Phillips and Treloar should mean Sidey's importance on a wing will only be magnified in 2021. Looking slightly overpriced and with the ability to throw 
up the odd stinker he may be one you choose not to start with and wait for an almost inevitable price drop, however (as with Dusty/Danger/Dunkley) you run the risk of an early season hotstreak putting you behind the pack.
Feeling Lucky
Jordan De Goey ($435,200) is a very classy match winner who Buckley loves playing out of the goal square with good reason – he kicks clutch goals and is great one-on-one. Forever linked with a midfield position, JDG shows the occasional glimpse with an eye-catching centre clearance from time to time, but otherwise generally looks lost and does not play the accountable midfield role generally demanded of the modern day midfielder. Massive buyer beware on this one, regardless of whether additional midfield minutes are promised in the lead up to round 1. He has also suffered a mild abdominal strain in the preseason, although 
this is not expected to impact his availability for round 1.
Money Maker
Will Kelly ($135,400) looked pretty good on debut prior to dislocating his elbow and missing the rest of the year. Kelly is well regarded at the Pies and seems certain to be given opportunity in the Collingwood forward line in 2021. Kelly is unlikely to be 
a high scorer but if selected for round 1 appears to be an ideal bench cow.
In case you haven't heard, Finlay Macrae ($126,300 Fwd/Mid) is the brother of Western Bulldogs ball magnet Jackson Macrae with whom he (fortunately for us) shares some attributes. Macrae was selected with pick 19 in the draft and averaged 17 disposals in the TAC Cup in his junior year rotating off half-forward in a premiership side. Given the pies lack of midfield depth there appears to be an opportunity for one or two of the Pies youngsters to take up a similar role in 2021 with Macrae impressing over preseason. Kicks well with both feet, is a good decision maker and accumulator, when given a run Macrae seems to be a great Supercoach option.
Beau McCreery ($117,300) has been recruited as a pressure small forward, which is something the Pies forward line lacks. Is unlikely to be a high scorer in this role after playing well at SANFL level last year, but he is worth keeping an eye on in case a role pops up for round 1.
Finally, Oliver Henry ($135,300) has also impressed since joining the Pies so is a chance for round 1. Job security is iffy here, he would need to show some class to hold his spot.
---
Leave a comment / Scroll to bottom