Making moves looks to be quite popular this week. However, for those opting to sit on their hands and let their cash cows fatten up a little longer, there are a fair few proven-premiums that are yet to bottom out in price. For those looking to upgrade, we've got some genuine discounted premiums and I've also taken the liberty of including two premium-level players, who started the season off under-priced and have so far delivered. (No, one of them isn't Jai Newcombe….).
DEFENDERS
Tom Stewart (GEE, 572.2k, (-$13.5k), 109.8 AVG, 98 BE) had a monster performance against the Hawks, scoring 129 points. Playing as the loose-man in the Cats defence, having a monopoly on kick-ins and the Cats players looking for Stewart to kick-start their offence. It could be said, that the 29 year old has a very supercoach-friendly role. Stewart has always been known for his consistent scoring (hasn't dipped below 100 this season) and only went below 80 once last season (in a game where he was held accountable on Charlie Cameron). 570k is a lot to pony up for a defender, but you really do get what you pay for with Tommy.
James Sicily (HAW, 505.8k, (+$57.7k), 106.6 AVG, 54 BE) not a true Fallen-Premium in regards to his price. However, a 2021 season which Sicily missed due to recovering from an ACL tear led to Sicily coming into the current year at a cut-price. Out of contract at the end of the season, Sicily has returned to football and hasn't missed a beat (scoring a sub-ton in only 1 game so far) and seems to have matured and taken a real leadership role within the club (look for Sicily to be appointed captain next season). Kick-in duties being shared with Hardwick may not sound too appealing, but many times Hardwick and the rest of the young Hawk defensive line will look to get the ball into Sicily's hands, allowing him to distribute the ball out of the D50. The role isn't set in stone week to week, but playing accountable on Jezza Cameron against the Cats, still resulted in 15 marks and 126 points for Sicily in what should have been a much higher score. Hitting the post late and some questionable scoring from Champion Data hurt Sicily in what should have been a 150+.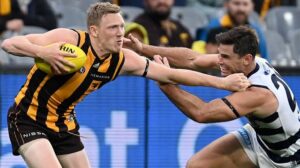 Tomahawk wishes he was half the player Sicily is (an opinion completely formulated by bias).
Backing it up….
Jayden Short, 544k, BE 148
Jake Lloyd, 541k, BE 132
Aaron Hall, 511k, BE 128 *injured*
Jordan Ridley, 503k, BE 135
Shannon Hurn, 496k, BE 173
Jake Lever, 495k, BE 203
Jarman Impey, 495k, BE 149
Jack Ziebell, 490k, BE 141
Aliir Aliir, 477k, BE 200

MIDFIELDERS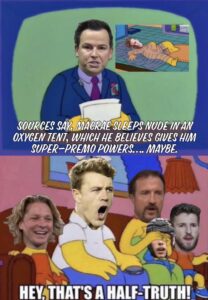 Didn't hit 150 once last season. Yet has done it two weeks in a row. Channelling my inner Tom Browne, the oxygen tent theory is the only explanation I could conjure up.
Jack Macrae (WBD, 681k, (-$18.9k), 135.6 AVG, 83 BE) I debated mentioning Jack Macrae, but having a look and noting that he is only in 50% of teams means a wake-up call is necessary. Once again delivering for those that captained him, Macrae has transcended his ultra-consistent 125-130 score these last 2 weeks, casually dropping 150+. Anyone that doesn't own Macrae should look at grabbing him this week before he cracks 700k.
Tom Mitchell (HAW, 567.4k, (-$70.7k), 101.8 AVG, 67 BE) finishing last season incredibly strong (didn't dip below 100 in his last 11 games, averaging 128.6 in that time). A cold start to the season put a damper on things for those that opted to start Mitchell, with a groin complaint in pre-season and three consecutive scores in the 80's. It's been a pleasure to watch Titch bounce back. 119 points against the Saints and 142 points against the Cats and is looking to be over any little niggles. O'Connor put time into Titch, holding him to only 8 touches in the first half. However, Mitchell racked up 25 disposals in the second half (17 of which were contested) and played a vital role in the Hawks upset over the Cats. We know Mitchell's ceiling, so at a cut-price of 567k, if you back his return to form, there's no doubt this could be the lowest price we see him for the rest of the season!
Touk Miller (GCS, 593.7k, (-$84.1k), 113 AVG, 132 BE) sub-600k for Touk Miller is blasphemy! Two monstrous scores to kick-start the season, Touk faced a double tag from De Boer and Lachie Ash in round 3 and still managed to power through and get to 76 points (Darcy Parish may have been in the negatives under those conditions…). In the last 2 weeks, Touk Miller has broken some personal records. Games in which Touk Miller hasn't laid a tackle. Round 4 2022 vs. Carlton and Round 5 2022 vs. St Kilda… He has been getting a lot of attention from the opposition, and his body language would suggest that he is frustrated. However, even without laying a tackle and playing a slightly more offensive role, Touk did put up 105 and 107 points in the last 2 rounds. For those needing a premium midfielder, Touk Miller is a champion player and you really shouldn't look any further. Waiting a week in hopes of seeing more from him isn't a bad call, but that 132 BE can easily be hit this week against the Lions.
Limbo Land….
Travis Boak, 625k, BE 157
Clayton Oliver, 622k, BE 174
Jarrod Lyons, 581k, BE 165
Christian Petracca, 576k, BE 132
Ollie Wines, 555k, BE 150 *injured*
Patrick Cripps, 525k, BE 147 *injured*
RUCKS
Rowan Marshall (STK, 460.5k, (-$76.3k), 90.4 AVG, 64 BE) a combination of Grundy, Gawn, Witts, Preuss and English seem to be Coaches choice as it stands in the ruck-line. However, Rowan Marshall makes an interesting case at 460k. As much as I love Marshall's game, he isn't SC relevant as an exclusive ruck with Paddy Ryder in the side. Ryder to miss again this week due to suspension, means Rowan takes on GWS and Braydon Preuss with assistance from Jack Hayes (which means a ton and a nice prise-rise is on the cards). The real temptation with Rowan comes from potential Fwd eligibility. A definite chance to gain DPP just before the byes. Well, if Paddy Ryder can stay out of trouble that long (yeah right…). The trouble being, can he maintain a respectable weekly score while sharing duties? For those that can't afford Gawn, already have Preuss and are in a risk-taking mood, you could do worse than taking a punt on Rowan in hopes he gains DPP and maintains a nice run of form.
Timberrrr….
Sean Darcy, 594k, BE 152
Brodie Grundy, 554k, BE 150
Oscar McInerney, 444k, BE 150
Reilly O'Brien, 519k, BE 124
FORWARDS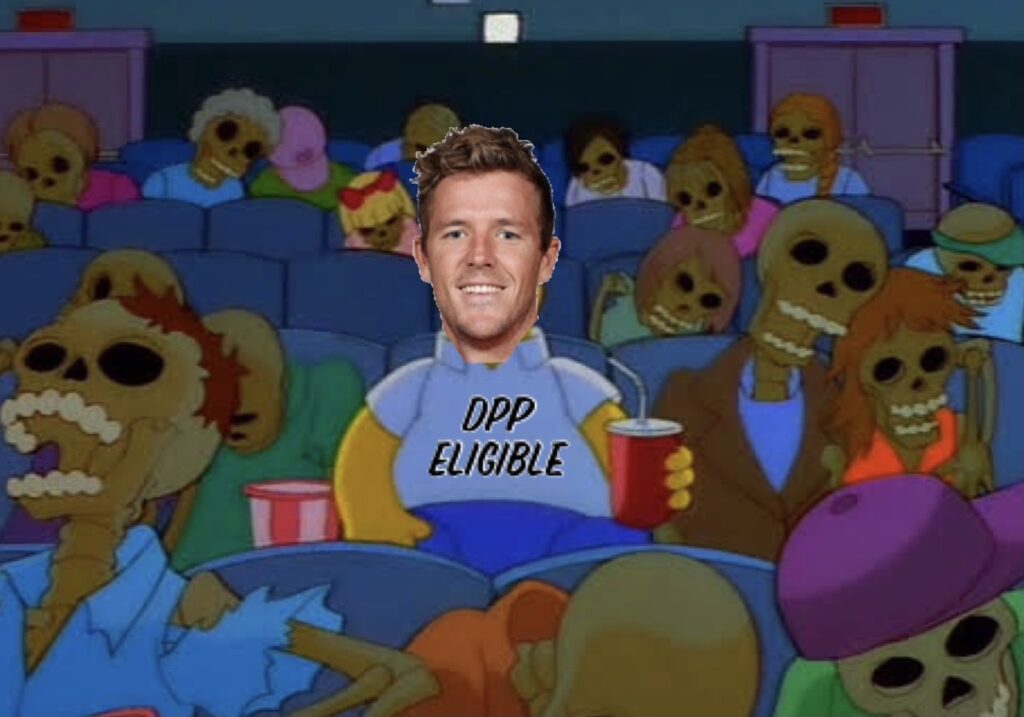 Luke Parker and the Plethora of discounted-FWD premiums….
Luke Parker (SYD, 483.7k, (-$107.9k), 95.6 AVG, 118 BE) has gained Supercoach relevance after being granted forward eligibility as apart of the Supercoach DPP update. Lucky for me, as I nearly had to resort to mentioning Mitch Duncan, who I famously traded in for 10 points and a long-term injury last season. Even with an absolute stinker of a score against North Melbourne (39 points), Parker is averaging 95.6 for the season. I've included a table showcasing Parker's CBA load. However, it should be noted, in rounds 2,3 & 4, Parker was playing a more defensive midfield role. Against West Coast however, he was back to his ball winning ways and playing a friendlier SC role. If he can maintain the extractor role, he'd be quite a handy addition to our forward lines.
|   | Parker's Supercoach Score | Sydney Total CBA's | Parker CBA's Attended | Percentage of CBA's |
| --- | --- | --- | --- | --- |
| Round 1: | 167 | 34 | 19 | 56% |
| Round 2: | 73 | 31 | 14 | 45% |
| Round 3: | 76 | 22 | 17 | 77% |
| Round 4: | 39 | 29 | 11 | 38% |
| Round 5: | 123 | 31 | 16 | 52% |
Jordan De Goey (COL, 480.8k, (+$17.3k), 102.5 AVG, 74 BE) much like with Sicily (both seem like the 2 most wholesome players on their respective teams), I'm bending the rules a tad and looking at JDG. At the start of 2021, JDG was played predominantly forward, which left him in limbo for owners and also had an injury-effected score of 4 early on. After becoming largely SC irrelevant for those that took a risk starting him, post-bye was a different story entirely. De Goey averaged 123.8 points to close out the season. When I boldly claim that JDG came into 2022 under-priced, it is for good reason! A healthy CBA-load thus far this season (which I'll include in a table below) and a nice run of fixtures (Essendon, Gold Coast, Richmond) await the out-of-contract Pie. For those looking for a good deal, now is as good a time as any.
|   | De Goey's Supercoach Score | Magpies Total CBA's | De Goey CBA's Attended | Percentage of CBA's |
| --- | --- | --- | --- | --- |
| Round 1: | 111 | 31 | 20 | 65% |
| Round 2: | 95 | 24 | 19 | 79% |
| Round 3 | 79 | 32 | 20 | 67% |
| Round 5: | 125 | 32 | 28 | 88% |
Forward thinking….
Jake Stringer, 507k, BE 143 *injured*
Jack Ziebell, 490k, BE 143
Tarryn Thomas, 459k, BE 168 *injured*
Robbie Gray, 456k, BE 153
Chad Wingard, 438k, BE 157 *injured*

---
Leave a comment / Scroll to bottom