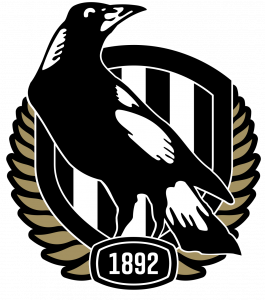 The Pies had a meteoric rise in 2022, they went from 17th to losing a Prelim by a point with one of the best game styles to watch last year. With a relatively young list they should be a team that plays finals again. As a whole they didn't have a single player average over 100 in 2022 but I would lock in at least 1 to break that mark in 2023.
Defenders
Lock and Load: Nick Daicos ($502 500) had a stellar debut season as he finished the year with an average 91 and played every game. Over a 9 game stretch starting in Round 12 he scored at an average of 112 which is elite. Now a lot of players will look good in a small sample but 9 games is a fair amount especially when you consider it was his debut season which includes 6 100s throughout the year. It's hard to see him doing any worse as his role is as good as it gets, the only worry is copping some attention that is how influential he can be.
Feeling Lucky: Jeremy Howe ($463 800) and Darcy Moore ($455 100) have been sub level premiums in the past and just about played a full season last year. But with career best seasons of 94 and 89 respectively it would be a risky selection even for the new Collingwood skipper.
Money Maker: Charlie Dean ($123 900) and Will Kelly ($123 900) are popular pre-season rookie picks but Dean is currently injured and Kelly will likely have to bide his time in the VFL to start the season.
Midfielders
Lock and Load: Tom Mitchell ($528 600) was strived of opportunities in his final season with the Hawks, Mitchell is a man looking to prove his worth again as he did back in 2017 when he averaged 118.9 from 22 games an increase of almost 15 ppg after his move from Sydney to Hawthorn. Likely to be 1 of the main men in the guts expect him to bounce back and make the 27% of coaches that currently own him very happy. Also he rarely misses games, having only missed 1 game in 6 seasons excluding 2019 when he had a broken leg in the pre-season.
Feeling Lucky: Jack Crisp ($520 300) is one of the few defenders that once he got the midfield role he has been searching for his scoring seemed to drop. He was still serviceable but as a straight mid he is not a player people are looking to start. If he does gain DEF status his relevancy will greatly increase as he is generally close to the 100 mark.
Rucks
Lock and Load: Darcy Cameron ($465 900) went on a great run after the unfortunate injury to Grundy in Round 6. He averaged 96.5 after that ANZAC Day clash (16 games). He is now the main man in the middle with Cox likely to help out at times but potentially being under-priced by as much as 10-20 points and with bonus FWD status he could be a real boost with the uncertainty with the Ruck situation this year.
Forwards
Money Maker: Finlay Macrae ($123 900) only played the 2 games in 2022 for an average of 16. Not great reading but this will be his 3rd year on the list now and if he can lose the dreaded sub vest he could be serviceable for our benches.
Joe Richards ($117 300) is a mature ager that has been talked up in the media by some players so keep a watch on him during the season.
---
Leave a comment / Scroll to bottom