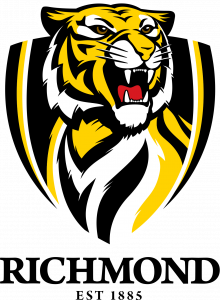 The Tigers didn't reach their great heights in 2022 which is back to back down years for them now, they did finish 7th but were eliminated in week 1 of the finals. Their list is aging but they did blood some decent youngsters last season and with a few handy recruits watch them bounce back. Over the last few years they haven't been the most relevant team as they don't produce many premium scorers throughout the season. But this year could be different with Taranto and Hopper jumping ship and sitting in roughly half of teams currently.
Defenders
Feeling Lucky: Nick Vlaustin ($548 200) is priced at an average of 99.6 and it is hard to see any value. He was solid as a rock last season and always seems to play well but at top dollar he will not be a popular pick.
Midfielders
Feeling Lucky: Jayden Short ($543 800) was another defender that when he played as a pure midfielder his scoring output dropped. He averaged 98 in 2022 making that 2 years in a row but he really dropped away in the back end of the season as his defender role turned to midfield turned to mid/forward at times. If he does return to the backlines as it seems he will then he may become relevant again if he can gain DPP.
Jacob Hopper ($332 000) could've easily been in the Lock and Load section but with his awkward price and the unknowns at a new club, that in the past don't produce big SuperCoach numbers means he slots in here. In saying that he looks a great pick as he is priced at around the 60 mark. In 2021 he went at a career best average of 97 along with 95 in 2019 with another year in the 90s to go with it albeit they were not full seasons. He has been brought over to be a pure midfielder from all reports and if this is the case it is hard to see him not break that 95 barrier again.
Rucks
Feeling Lucky: Toby Nankervis ($531 100) had a good year playing every game for the first time and averaged 96 which was just under his career best 98 in 2018. He will be the main man in the Ruck again but with Soldo in the mix to play alongside him as he has in the past it seems risky as well as the danger of his body not holding up.
Money Maker: Samson Ryan ($123 900) made his debut in 2021 with an unfortunate final score. That is all in the past now and after a great year in the VFL he could be in the mix at some stage this season.
Forwards
Lock and Load: Tim Taranto ($503 100) was another Giant that made the switch in the off season, to get more opportunity as an on baller. At the Tigers he will get that wish. He is priced at 91 which isn't a true reflection on his scoring potential. Timmy was chucked in the forward lines for large parts of games and after his move in the off season it sheds a little light potentially. He has been fairly durable and produced a couple of great seasons in 2019 averaging 102 and 2021 with 97. He will definitely average more than he is priced at but can he reach that 102 mark whilst playing the Tigers brand of footy.
Feeling Lucky: Can't have a Tigers team preview without mentioning Dustin Martin ($480 400). Dusty only managed the 8 games last year and had his 2nd lowest average of his career, in his debut year of 2010 he averaged 77. Now he is another year older and after missing 20 games in 2 years his body may be a cause for concern. Guaranteed to start well on Thursday night against Carlton and if he does he very well could be in more teams come lockout of Round 3.
---
Leave a comment / Scroll to bottom