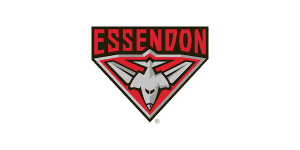 Another disappointing season for the Bombers, finishing 15th on the ladder, which cultivated in the sacking of Ben Rutten and will see Brad Scott take the leads this season. 
There's plenty of talent on this list so fingers crossed for those long suffering Bombers fans that 2023 can bring some memorable highs. Lets jump into their season preview from a Supercoach point of view.
Defenders:
Feeling Lucky:
Mason Redman ($510,900) / Jordan Ridley ($504,300) / Andrew McGrath ($478,700)
Alright I might be cheating by chucking three guys in here but all three have the potential to be right up there with the top tier of Supercoach defenders.
Redman has a lethal kick coming off half-back and had a hot finish last year, with a standout 176 point effort in round 20 sticking in a few coaches minds. If Scott deploys him in the right role as a dashing half-back man who also gets his fair share of free points from kick ins, then I can see him pushing his average into the triple figures. Will you get alot of return from his current price point? Probably not, but one to consider if he has a few standout performances in the pre-season. 
Ridley is an interesting prospect. In 2020 he averaged 102, 2021 he averaged 98 as one of those underrated defenders in a nice intercepting role with some kick ins to top it off, then last year he copped a bit of a role change to some sort of lock-down defender? Still had 9 tons but a frustratingly low floor which was seen several times. The thing that draws me into Ridley though is that he can score a ton from 15-18 touches with his precise ball skills and intercepting ability, something not a heap of guys in the league can do (Ryan, Sicily, Barass, McGovern to a point). Anyway, don't be opposed to getting him early in the season if the role is right.
McGraths season averages read 70, 70, 73, 95, 85, 86, which for a former number 1 pick and touted future captain, have room for improvement. Does a new coach let McGrath have a full time midfield role this year in what seems to be his natural position? Last year a new coach gave Coniglio a massive boost, and with 111 games of experience and entering his seventh year in the league, McGrath reads as a prime breakout candidate, guess we'll just wait and see. 
Money Maker
Couple of candidates here but as is the case with a lot of rookies at this time of year, there's nothing really concrete to go with, so best to just keep an eye out on any rookie news. Montgomerie ($102,400) is currently in 7% but I've got little to no insight on him apart from the fact he has been super impressive over the pre-season as a key defender.
Midfielders: 
Lock and Load
Zach Merrett ($617,500): Another fantastic season for Merrett who was probably the in form player of the league when the Bombers got on their winning run later in the year. Finds plenty of it and will again in 2023, but does he have that potential to go 120+? If the Bombers can string some wins together, and Zachary can be the protagonist, then he's a safe starting pick that has solid POD (4% ownership) eligibility. Also, got named skipper for 2023 on Tuesday!
Darcy Parish ($610,800): Was the rave in 2021 and then last year wasn't much worse when looking at the numbers, scoring 12 tons from 16 games with six of those being 120+. Forms a formidable ball winning duo with Merrett in the middle, and clearly has the ceiling to be a difference maker, but like his midfield buddy, is a POD (4% ownership as well) heading into the season and one to consider as M3-4.
Money Maker
Nik Cox ($198,200): Not the sophomore season that the Bombers were after as Cox only managed 5 games, but that means he comes into 2023 at under 200K, essentially making him a ceiling priced rookie with a few years experience. Should be best 22 and see his fair share of midfield minutes. Flying so far under the radar with while many coaches look at Ashcroft and Phillips, Cox could be the Sam Berry of 2023 and make some quick cash if he can get on a role.
Elijah Tsatas ($189,300): Unfortunately an injury will see him miss the start of the season but expect to have this kid in your team at some point. Wraps are big  and should see plenty of opportunity once the body heals. 
Rucks
Feeling lucky 
Sam Draper ($398,700): Comes into the season in almost the exact same position as the previous two, with the number 1 ruck spot his for the taking. Does something highlight worthy in nine out of ten games, but fluctuates heavily in terms of Supercoach scoring. Only 24 leading into the season, and with the other ruckman on the list being Phillips and rookies Bryan/McBride, he should be the starting ruck, can he make it his year and provide some value for his price? Probably the cheapest clear number one ruck of all 18 teams. Currently at 11% ownership.
Forwards
Money maker
Anthony McDonald-Tipungwuti ($209,600): After a year off, AMT is back at the hangar and looks like he's ready to go in 2023. Only averaged between 63-75 in his previous 6 season, but if he gets on the park he'll likely make a good 100-150K before regressing and evening out as the year roles on. Good for a bag of goals here and there but it all depends on opportunities in the Bombers forward line
Davey twins, both $117,300)
Alwyn and Jayden were both selected in last years draft, and the father son prospects should get a shot at the big time in 2023, the question will be when. Talk is that Alwyn is closer at this point, and thats reflected with his ownership (18%), while also having DPP eligibility, if he's selected round 1 that will jump significantly. 
---
Leave a comment / Scroll to bottom