Kayley had a Barry Crocker this week on the back of Callum Mills' 4 and going with Oliver's 119 for her captaincy. She scored 1,973 but relative to the rest of the boys in her comp didn't go backwards too far because they all didn't have great weeks either.
The trades she made last week were: Maynard (76) to Ryan (85), Greene (DNP) to Drury (68), and using a Boost, Rachele (93) to Gulden (156). She was rapt with that last one!
So here's where her team sits this week. What advice are we giving her for Round 10?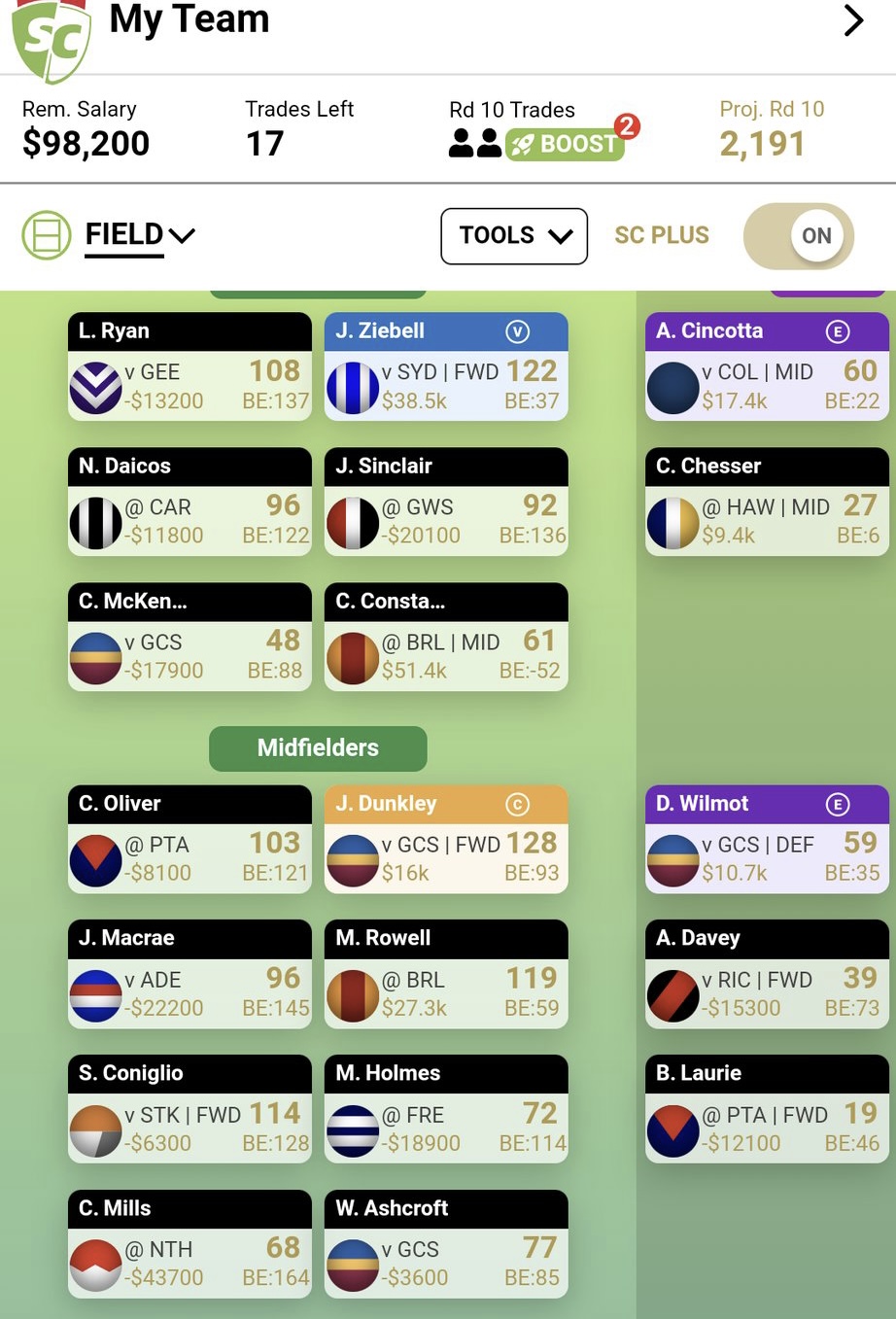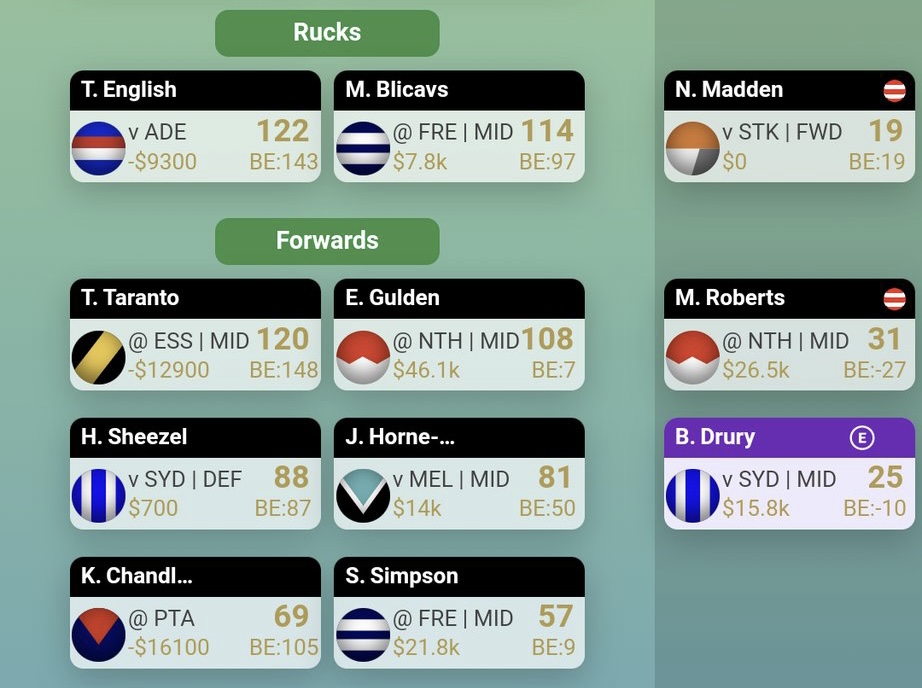 ---
Leave a comment / Scroll to bottom