Now with the first bye out of the way, weekly programming will resume! I'll quickly emphasise my thoughts on taking risks at this point of the season. For those like myself that have been ravaged by injuries and the like, and are sitting not far out of the top 1000, following the pack with our moves will keep us dwindling in limbo. It's now or never to take calculated risks… While we're here, if you were to rate your SC season so far on a scale of Carlton to Collingwood, where would you have it?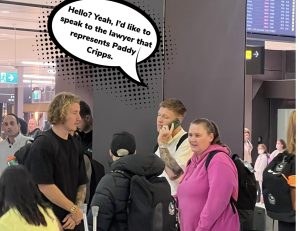 Defenders
Luke Ryan (FRE, $529.2k, (-$2.4k), 110.7 AVG, 133 BE)
Fresh off the bye, and going purely off what his price is in correlation to his average, Ryan is absolute value. Again, you're probably better off asking FreoTragic for all opinions Fremantle related, but it seems the change of style this last month or so has hurt Ryan's ability to score. Hayden Young has been the benefactor in their defence as the Freo boys look to let him facilitate, and as a result Ryan's 5 round average is only 99.2 points, and his 3 round average is 86.7 points. Considering how strapped for cash a lot of us are, I still like the Ryan pick, but let it be on record I'm sensing some minor alarm bells.
Elliot Yeo (WCE, $350.9k, (+13.9k), 74.8 AVG, 6 BE, R14 Bye)
Speaking of alarm bells this time at full volume, who else other than the Elliot Yeo springs to mind. Do I even need to cover his extensive issues with groin, calf and hamstring injuries? Since returning from his adductor injury, Yeo has been sent back on-ball, and as a result has seen two strong games back to back, including an absolutely magnificent performance this past weekend resulting in 125 points. Not for the feint of heart, or those low on trades, but we're at the point of the season where risk taking is what sets us apart…
Jack Sinclair (STK, $531.2k, (-$95k), 100.3 AVG, 78 BE)
Owning Sinclair has been nothing short of a roller coaster this season. Fresh off the bye, and at a hefty discount, Sinclair is ripe for picking. I prefer Jack to the likes of Young and Ryan, especially when he's deployed off HB. But with that, comes the warning that Ross Lyon tends to shuffle where Sincs is plays not only on a weekly basis, but a quarter to quarter basis as well.
Backing it up…
Jack Ziegull, 518k, 172 BE
Darcy Moore, 559k, 153 BE
Alex Witherden, 481k, 137 BE
Luke Ryan, 529k, 133 BE
Midfielders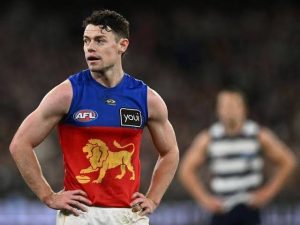 Lachie Neale (BRL, $577.5k, (-$98.7k), 110.2 AVG, 86 BE)
A somewhat underwhelming season for Neale, yet he still finds himself averaging 110 points for the season, with a nice 100k discount. The Lions have a nice run home from here on, 6/12 games being at the Gabba, games against the Hawks, Eagles, Dees, Tigers all on the horizon as well. A popular pick this week and rightfully so. The Lions co-captian has sub-tonned three times this season against Port, GWS, and Carlton. The good news comes from the fact he doesn't player either of those teams again this season. Lock him in non-owners!
Andy Brayshaw (FRE, $581.1k, (-$34.5k), 103.3 AVG, 78 BE)
As reported, since Brayshaw has overcome the issue with his knee that had kept him to a slow start, he finds himself with a 5 round average of 119.2 points, and a 34.5k discount coming off the bye. 7/13 games for Fremantle are at Optus Stadium, and Brayshaw finds himself heading straight into a clash against the Tigers this weekend. I slightly prefer Neale if you're going for a R12-bye Premium, but you can't go wrong with Andy.
Limbo land…
George Hewett, 414k, 180 BE
Callum Mills, 471k, 171 BE*
Jy Simpkin, 441k, 156 BE*
Tom Liberatore, 607k, 151 BE
Marcus Bontempelli, 659k, 147 BE
Clayton Oliver, 659k, 145 BE
Sam Walsh, 550k, 144 BE
Tom Green, 559k, 142 BE
Rucks
Darcy Cameron (COL, $458.8k, (-$7.1k), 96 AVG, 81 BE, R14 Bye)
Since returning from injury, DC's ruck percentages have been; 59%, 88%, 69%. Not dissimilar to the beginning of the season. Cameron's TOG has been improving as well, and quite frankly he plays for the pies who are flying. Personally I think he's a near must-have due to the value, and the ability to cover your rucks, but I'd be waiting to target him post-bye.
Timberrr…
Sean Darcy, 567k, 201 BE
Rowan Marshall, 613k, 133 BE
Forwards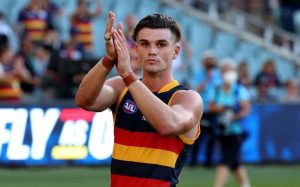 Ben Keays (ADE, $369k, (-$179.6k), 72.8 AVG, 7 BE, R14 Bye)
The last two weeks has seen the 26 year old shifted back into the middle, and with that has come back to back tons, and a lot of coaches with their eye on him. Against the Lions, Keays was deployed to nullify Lachie Neale, and this past weekend, we saw Ben Keays not only play off Noah Anderson, Matt Rowell (who was held to just 15 touches, a majority being in the third when Rowell was freed up), but the Adelaide #2 was also left in the middle just to play on-ball. Nicks has reverted back to Sloane playing OB as well these last few weeks, and has shifted away from giving the likes of Rankine, Rachele, Soligo a run as the third man. In their place is a rotation of Dawson, Laird, Sloane, Keays, and Pedlar.
Keaysy went at only 36% DE on the weekend (which doesn't tell the full story), which is not news for Crows fans, his use by foot has always been poor, but his drive and effort is there week in, week out. So, to the main question, does Keays play midfield this weekend against the Eagles? I'd believe so, playing off Tim Kelly seems obvious. And then, will the midfield role stick? If you think the answer is yes, lock him in, there's no doubt he does 95 minimum as a midfielder.
Nat Fyfe (FRE, $244.2k, (-$69.4k), 38.6 AVG, 26 BE)
Similar to Yeo, I won't even go into how magnetic Fyfe has been to picking up injuries. Limited TOG, and a massive injury risk is not only offset by the quality of player the two time Brownlow Medalist is, but the fact he's 244k, and now playing in the midfield. We were considering him in pre-season when he was slated as a full-time forward, so all things considered, he needs to be on your radar. Now, if you're considering Fyfe, the plan has to be to have him cover the byes, then have him sit at M9/F7 and looping him on the run home. Assuming he can stay fit for a month or so, you could also look at moving him for the likes of Hewett/Mills for hopefully not much of a price difference if he unfortunately goes down. Anyone considering Nat?
Harry Himmelberg (GWS, $369.9k, (-$129.1k), 67.5 AVG, 78 BE, R15 bye)
I've had to include Himmelberg after he lined up in defence this past weekend. For those unaware, HH when playing defence last season was scoring for fun, a casual 187 points was also scored during that stretch. Now, with Sam Taylor & Isaac Cumming set to return within a fortnight, Nick Haynes also slated to return this week, is Harry's defensive positon secure? I don't think so. But like I mentioned earlier, it's time to take risks, and if Himmelberg stays in defence, he, like Keays, also does 95 minimum.
Forward thinking…
Zac Butters, 658k, 174 BE
Bailey Smith, 494k, 163 BE
Errol Gulden, 599k, 160 BE
Dustin Martin, 450k, 144 BE
Connor Rozee, 581k, 129 BE
Stephen Coniglio, 502k, 125 BE
---
Leave a comment / Scroll to bottom