A smaller than usual FP this week, I'm avoiding players with the R14 & R15 bye, leaving a scarce list of players. I honestly considered doing a 1000 word essay on Fyfe's beauty, but logic got the best of me.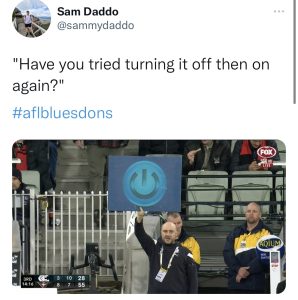 Defenders
Jack Sinclair (STK, $552.8k, (-$73.4k), 102.3 AVG, 125 BE)
While many opted for the once Mighty Gull, Jake LLoyd, Sinclair put 51 points on his head, and had staked his claim for one of your premium defender slots. Ryan Clarke gave Jack some attention, but nullifying Sinclair proved a mighty challenge as the Saints ruined Buddy's 350th. I've spoke about Sinclair a fair amount, and quite frankly, if you need a defender, he's miles ahead of Luke Ryan, Jake Lloyd & Hayden Young.
Backing it up…
Sam Docherty, 555k, 149 BE
Darcy Moore, 530k, 140 BE
Mason Redman, 532k, 136 BE
Jordan Dawson, 574k, 132 BE
Midfielders
Jack Steele (STK, $511.8k, (-$92.6k), 91.9 AVG, 150 BE)
I covered Brayshaw and Neale last week, nothings changed for those two, so we look at Jack Steele this week. Purely a budget play option, and quite frankly I wouldn't touch with a 10ft pole (trust me, I own him), but for those in desperate need of a cheap M8 it could work, maybe. A horrid first half had me planning to play Matty Johnson M8 for the remainder of the season, while benching Jack Steele (a play I revolutionised by owning Patrick Cripps for the entirety of 2021), but the man of tinfoil showed his worth in the second half, battling to a respectable 85 points. No shoulder tape against the Swans was a positive sign, but he's clearly not the Steele of old, which is ridiculous considering he's in his prime at 27 years old. Look, I'd avoid, try to hold out for Callum Mills if you're desperate, but I can understand the move if you're strapped for cash, and need a warm body.
Limbo land…
George Hewett, 414k, 179 BE
Callum Mills, 471k, 169 BE
Jack Steele, 512k, 150 BE
Caleb Serong, 602k, 148 BE
Clayton Oliver, 659k, 143 BE
Tom Green, 530k, 142 BE
Sam Walsh, 528k, 141 BE
Marcus Bontempelli, 650k, 139 BE
Rucks
Keep scrolling….
Timberrr…
Sean Darcy, 567k, 199 BE*
Todd Goldstein, 579k, 150 BE
Forwards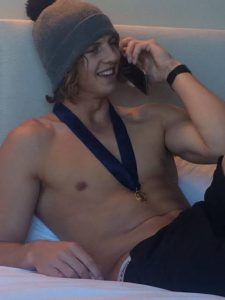 Nat Fyfe (FRE, $275.9k, (-$37.7k), 48.2 AVG, -3 BE)
A glimmer of vintage Fyfe this past weekend, with not only some strong contested ball, a stunner of a goal, but also a handy 96 points. 83% TOG and 54% CBA's (highest for the season) both bode well for Fyfe's role, which I'll elaborate further on. Fyfe tended to start the quarter on-ball (except in the 2nd), and then finish the quarters on-ball. Now while forward time isn't ideal, in regards to Fyfe and his durability, it's as good as it gets. Sean Darcy set to return in the next week or so only continues to bode well for Fyfe. Not only will that free him up forward of the ball, but also silver service via HO's. A negative BE means he's making cash, but I still like the two time Brownlow Medalist to not only cover these next two byes, but to be your M9/F7 long term. If you can bring in stupid sexy Fyfe, do it.
Forward thinking…
Errol Gulden, 555k, 167 BE
Zak Butters, 633k, 144 BE
Jack Macrae, 614k, 128 BE
---
Leave a comment / Scroll to bottom