Here we are with just one week left until the Byes. The Rare Gems are getting harder to mine as we all started looking for a point of difference. I've still managed to find a few guys that may be worth a look in the next fortnight. Stay tuned for next week, as I've decided to give myself a mid season audit, and go over some of the Best and Worst Rare Gems of 2022.
Legend: Name (Club, Price, 3 Rd avg, Ownership %, Bye)
DEFENDER: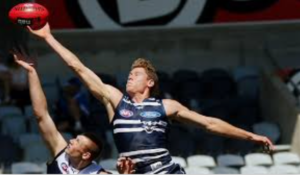 Defender- Ruck anyone ? 
Mark Blicavs (GEE, $538  800, 105.3, 1.0%, R13) Who is the ruck at Geelong? With SDK settled down back it seems to be Blicavs for now. Chillo flagged him as an option a few weeks back and he's continued to impress. He is certain to get the rarest of DPP labels when he gets Ruck /  Defender status after next week. A healthy 3 round average and a high ceiling in his current role make him someone very left field yet worth consideration. Dominic Akuei is a $102k R/D that you could use as a downgrade for S. Hayes, this would allow you to use Blicavs as ruck cover post byes. So if you need a round 13 bye defender that could also cover your ruck line, look no further.
MIDFIELDERS: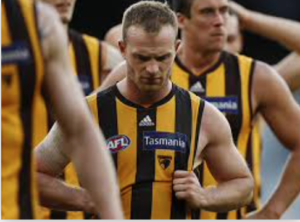 Forwards don't win Brownlows.
Tom Mitchell (HAW, $498 500, 82.3, 3.5%, R14) I know Abs has done a write up on Titch in his legendary Fallen Premiums article earlier this week. There is a few things I'd like to add. The main point being many were doubting Tom this time last year as he had also started kind of slowly. Post bye he went on to average nearly 130 and finished at $650K. There is still some doubts about his role but there's no doubt he can score if played mostly around the ball. If you think he can at least maintain 50% CBA's or higher, he is amazing value at this price. If you are too worried he may get parked forward, maybe consider…
Zach Merrett (ESS, $531 800, 89.0, 0.8%, R12) Another SC staple Zach has battled some injuries this year. I was amazed to learn that apart from the 57 he scored in round 9  he has been averaging 110.3 up to this point, with a low score of just 99. Zach has a BE of 154 and with his R12 bye, he will be prime for the picking going into Round 13. Any score under 100 this week and he should be <$505K. If you're looking for a cheap M8 and you don't trust Titch, Zach could be your man. Another thing to note is Essendon should get back some grunt in the midfield with the return Langford and Stringer. I think this can only help Merrett. If you can't afford Walsh in Round 13,  Merrett certainly is an option.
RUCKS: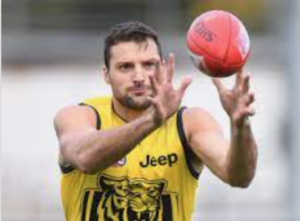 Stuff your  "workmanlike" tag, I won three flags ffs.
Toby Nankervis (RICH, $527 400, 121.3, 1.8%, R12) There's not a heap of options when searching for a Rare Gems in the Ruck line. Basically Nankervis has been great the last few weeks so he gets a gig this time around. A truly underrated player and maybe someone to consider if you are looking for a point of difference, don't trust Darcy's body, and think Gawn is now a forward.
FORWARD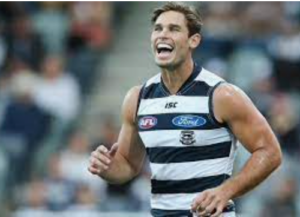 Is it my turn next?
Tom Hawkins (GEE, $453.800, 89.3, 4.1%, R13) I know Tom hasn't really set the world on fire yet this year, neither had Tom Lynch until a month ago. These big forwards can get on a tear and get some really huge scores. The Tomahawk has done it before and may just be ready to do it again. If you're feeling brave, and can't get to Bont or Baz, Hawkins maybe worth a look heading into the back end of the year.
That's all for another edition of Rare Gems, I hope you all have done some solid bye planning and get through the next month unscathed. Don't forget to tune in next week for the Best and Worst of Rare Gems 2022.
Thanks for reading
Cheers FT.
---
Leave a comment / Scroll to bottom