Well here we are heading into round 15. Certainly the worst of the Bye rounds, I hope you can at least scape together 18 and put together a decent score. We should all be getting close to finishing our teams by now. If you're like me you may have some cash / trade problems and need to settle for a few less than ideal selections. Don't worry I have your back, and this week I have focused mainly on budget options. Everyone listed has had their Bye so getting them this week should help you get to that desired 18 on field. Due to the Bye restraints and teams getting closer to full premium, theres a distinct shortage of certified Rare Gems. I have elevated ownership criteria with a few selections, because they're still PODs and I feel are worth considering. So let's go find some Rare Gems to finish our sides.
Legend ( Name, Club, (Other position), Price, 3 round average, Ownership percentage, Break even (BE) )
Defence
Riddle me this..
Jordan Ridley ( ESS, $504.700, 113.3, 7.2%, BE 80 )
Ridley looked a failed starting pick at the beginning of the year. Many a coach jumped off and went to Daicos when Ridley failed to fire. A great stretch of games and a return to his loose man in defence role has seen Ridley killing it in the last month. Still only 7% owned and very fairly priced, Ridley could be your ticket to an underpriced Premium this week. I think I trust him more than Luke Ryan or Jake Lloyd who are both around the same price. A small red flag is only two defenders have scored more than 100 against Fremantle this year, so Ridley may not go too well this week.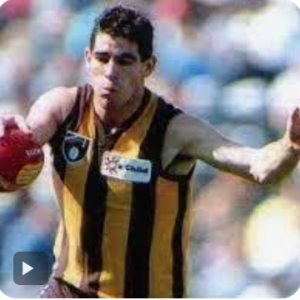 Wrong Jarman ?
Jarman Impey ( HAW, $436.400, 107.7, 1% , BE 40 ) 
Impey has never really been considered a premium scorer in SC before. The last few weeks he has really stepped up and lead the Hawks very young backline. With Sicily out for a while, I can see this continuing and Impey getting a heap of ball in defence. There's certainly a risk his scoring drops off with Sicily's return. Though as one of the few senior players left at the Hawks, he could be one to back in as a cheaper "Premium" option in defence.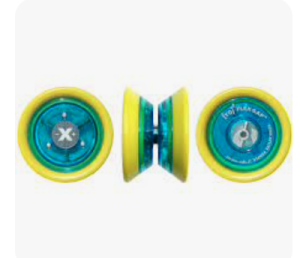 May break a string.
Elliot Yeo ( WC , $399.500, 103.7, 4.4%, BE 9 )
I will keep this short and sweet. Look we all know Yeo is a huge risk with his injury history. If you're really broke, and have a few spare trades he maybe worth the punt. We know he can score well, if  he can only stay on the park. I'm not sure I've got the stones to try it, but if your brave enough it may just pay off. Sicily down to Yeo nets you ~$250K that you could use to upgrade on another line.
Midfielders.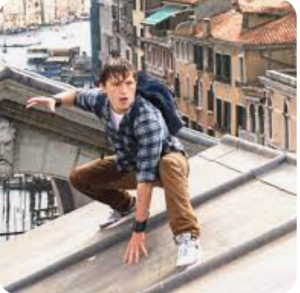 Its Luke not Peter.
Luke Parker (SYD, $562.500, 119.3, 1%, BE 101 )
Parker was back to his best last week with a huge score of 145. This bought his 3 round average close to 120. He seems locked into the Swans midfield for now at least. Mills coming back may affect his role somewhat. I'm still pretty certain Parker can be a safe pick, but don't expect that recent average to continue. I see him more in the 105-110 range. At his current price I may be tempted to go up to someone with more certain scoring stream like a Neale or one of the Fremantle boys. If your looking for a mega POD and you think the Swans can make a late season run. Perhaps you look at Parker this week.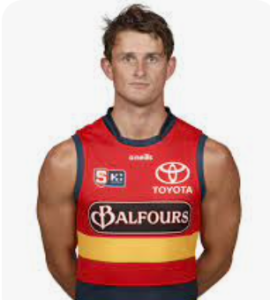 Ok the other brother.
Brad Crouch ( STK, $510.500, 111.0, 1.6%, BE 64 )
Crouch is another player that has always been on the fringe of Premium SuperCoach scoring. His last month has been great, but you can almost correlate that with Jack Steele's drop off in form. If you think Steele is cooked and may miss quite a few games going forward, You could take a look at Brad as a cheap M8. This pick obviously comes with risks, find me a player at this price that doesn't. His Break even is low so if you want to get on this is the week to take the punt.
Rucks and Forwards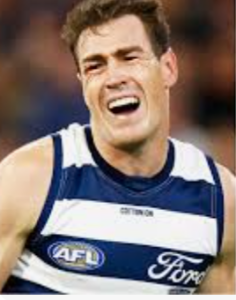 Now you're just taking the piss.
Darcy Cameron ( RUCK/FWD ) COLL, $464.200, 92.7, 8%, BE 70 ) 
Darcy Cameron has yet to hit his straps since returning from injury a few weeks ago. A trip to the bench for the blood rule at a crucial time of the game a fortnight ago, dampened his chances of a big score. Maybe this was good for SuperCoaches as he's still extremely well priced. His DPP ruck cover could be invaluable late in the season as we all run low on trades. He's currently only 8% owned but I fully expect him to be one of the most traded in players this week. He is my "Best Buy" of the week, and I'm not hesitating to jump on him while he is still so cheap.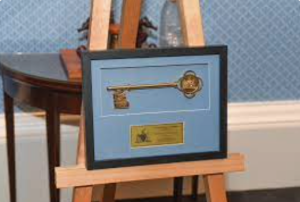 The Keays to the city of Adelaide.
Ben Keays ( ADL, $418.200, 107.7, 2.9% BE 19 ) 
I mentioned Keays in my last edition but now he's off his Bye I thought I would include him again. He's nearly $50k more than round 13 and still hasn't got total certainty around his midfield role. He also plays the Pies this week so he may be used forward to tag Daicos as he did back in round 7. That day he scored a 52. All this doesn't sit all that well with me. If you do think he will return to the midfield, you could still look at getting him if you're willing to cop a lower score this week. We need to think long term with some of these cheaper options. So even with Daicos this week ,I see him as the best option at under $420k in the forward line. If you scape together the extra $45K, I would be going straight to Darcy Cameron.
Well, thats it for another edition of Rare Gems. With most teams nearly finished I'm thinking of a pivot to a different subject to finish this years articles. Please let men know in the comments if you would like me to stick with Rare Gems, or if theres something else you would rather me focus on.
Once again, thanks for reading
Cheers FT.
---
Leave a comment / Scroll to bottom