Hello again, with Gather Round done and dusted I hope a few of you managed to jag a few of the huge scores on offer last weekend. Finally a few of our premiums decided to show up and although it was mostly a mixed bag from the rookies, most of us would have had a decent week. The first round of DPP additions happened this week so we should have a fair bit of flexibility when looking for future trade targets. This week I have included a few cheaper options as the cash generation hasn't been great this year. We all know getting rookies off field should be our priority, with an eye to pick up those Uber Premo's only when they bottom out. So with upgrade season fast approaching lets uncover a few potential Rare Gems for your side.
Legend: Name, Team, Price, 3 RD Average, Ownership %, BE
Defenders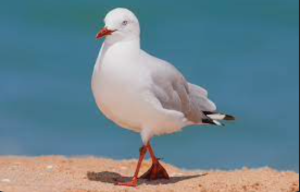 Chippy , Chippy, Cheapy 
Jake Lloyd (SYD, $533 900, 110.7, 5.5% BE 70)
For many years Jake "The Seagull" Lloyd was a must have in our defences. D1 many years on the trot, you couldn't win SuperCoach without him. This all changed last year when a combination of game style and Nick "The Lizard" Blakey seemed to stifle Lloyd's output. Here we are in 2023 and it looks like the seagull is back. Currently the sixth ranked defender, Jake is still cheap for what he is averaging, and could be a great point of difference if you think he can maintain the rage. He is slightly above my usual 5% ownership thresh hold, but I had to include him, as he has been such a great SuperCoach pick for so many years. He also has the handy Round 12 Bye, so surely one to consider if you don't have the cash for a Dawson/Stewart type.
Callum Wilkie (STK, $503 700, 125.7, 0.4%, BE 31)
Everyone was raving about Dawson putting up the numbers in defence and Callum Wilkie goes hold my beer. 156 SC points last week, wow just wow. That's backing up a 117 the week before. Now it's not rare for key backs to have a purple patch and put up great numbers for a stretch. Yet there's something about the way the Saints are playing this year. Relentless pressure up the ground, has had Wilkie feasting on errant forward entries. Perhaps that is something that is sustainable under Ross the Boss? A Rare Gem of the highest order, as he is in just 778 teams at the time of writing. You can guarantee not one of your opponents will have him. It would take a brave soul to back him in, but he is  currently in All Australian form, and could be a huge POD if you choose to take the risk.
Chayce Jones ( ADL, $308.300, 81.0, 1 %, BE-31)
Pick 9 in the 2018 draft Jones has had a very stop start career to date. Highly skilled with pace and endurance, but he just couldn't lock a down a spot in the Crows best 22. Fast forward to 2023 and this highly touted 23 year old may just be ready to take the next step. Starting as the sub in round 3 he came on for a score of 34. Since then he has made the wing his own, with a score of 93 and then a 116 last week. he is awkwardly priced, so may be a little hard too fit into your backline. The upside is The Crows are flying at the minute, with a very juicy fixture going forward. We also have more trades than in previous seasons, so he could be a great stepping stone, if you like playing the Break Even game.
Midfielders
Why didn't you start me ? 
Calab Serong ( FRE, $573.700, 130.7, 2.8%, BE 86)  
It was only a matter of time before this guy broke out. He has an inside- outside, all round SuperCoach game. He kicks it well on both feet and is rarely caught with the ball. On one hand I'm more than happy to see it happen. On the other, I'm kicking myself for not seeing in earlier, and jumping on. With Andy Brayshaw currently struggling (I'm sure he's  actually injured) and Brodie pushed to the Sub bench, Serong has been outstanding. Showing a previously unseen ceiling, Caleb has put up two 146's so far this year. I'm certainly hoping he can maintain this form and continue on as a top 10 mid. If you think he can too, now is the time to jump on, as he will be over $600k quite soon. The Round 12 Bye could be handy too.
Noah Anderson (GCS, $528 100, 104.7, 1.2% BE 62)  
Noah is a bit of an enigma when it comes to SuperCoach. Capable of a huge game and often involved in clutch moments, he can also go missing for quarters and has put up a stinky 71 as a floor game this year.  The talent is obviously there and It's only a matter of time before he sorts out some of those lower scores. Gold Coast have a great run coming up, with North, Richmond, Melbourne and West Coast as his next four. He also has the best bye of all in round 13. If you think he can iron out a few of his creases, maybe he is worth a punt going forward. I'm certainly considering him for my side, as I think he can be a serviceable M8 at seasons end.
Rucks
 Luke Jackson (FREO, RUC/FWD, $466 700, 101, 4.6% BE 54)
Just joking, I couldn't find a ruck that fit the bill so I put my man Jackson in for shits and giggles. No need to pick him, but he has been good the last few weeks.I hope he can keep catching a few down forward for us and hold up our undermanned forward line.
Forwards
Zac Butters (PTA , MID/FWD, $496 100, 104.7, 4.4%, BE 52)  
Butters showed that huge ceiling last week (146) that tempted many coaches last year. His mate Rozee got all the love this year and it looks like Zac wants a piece of it. Back in the centre the last two weeks he has shown us all what he is capable of. With West Coast this week, don't be surprised if he pus up another huge score. He does come with the usual injury concerns , It's just the way he goes about it. Keeping all that in mind, our forward lines are looking a bit same same, so with Ziebell and Sheezel able to be moved to defence. Maybe Butters could be the point of difference you are searching for?
Josh Rachele (ADEL, $382 900, MID, 87.0, 5.8% BE 55)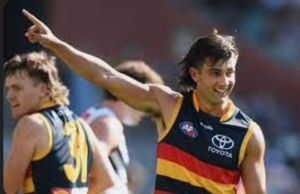 Look, over there, I kicked a goal..
I just love watching this kid play. He is in just over 5% of teams but I make the rules and I just couldn't go past including him. With a floor of 71 and a ceiling of 116 so far this year, this kids looks like a star in the making. For mine, he is very similar to Gulden, they both started their careers with big scores. they are great kicks and both getting given an early chance in the midfield. The main difference is, Josh is nearly $100k cheaper and yet he managed more CBA's than Gulden last week (56%). It looks like this role may continue, so I'm seriously considering him for my side. He plays North next, and a ceiling game may just be on the cards.I think he could average enough for F6, worst case he makes some cash and I can trade him at his Round 14 Bye.
Well that's all for this week. Let me know if there's any Rare Gems you are looking at for your sides, I may even include them in coming weeks.
Thanks for reading
Cheers FT.
---
Leave a comment / Scroll to bottom