Hello again. Time to get our head lamps on and go searching for a few Rare Gems. If you're anything like me you have had a less than desirable (i.e shit) start. Hopefully one of these bad boys will help you start heading back up the rankings. There is a bit of a theme this week with quite a few players previously not really relevant but now given DPP status are worth consideration.
Legend: Name  (Club, Price, 3 Rd avg, Ownership %, Bye)
DEFENDERS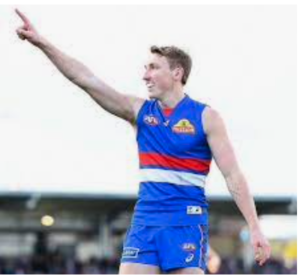 My scoring is going..
Bailey Dale (WBD, $525 800, 110.3, 3.2%, R13). I think Bailey got a mention in my preseason review, yet here he is again. A few smart coaches took a punt on Dale as a cheaper starting pick (our resident Captains guru, Gunboat Diplomacy for one), I was a little worried about Helmet Head taking points off Bailey. With the Doggies poor start it seems there's plenty of ball in the backline and Dale seems to be getting his fair share. Bailey has been very consistent this year with a low score of 86 and top score of 121 last week. If you're looking for a well priced defender, with a R13 Bye, he should be a very solid option going forward.
Scott Pendlebury (COLL, $538 500, 105.7, 2.2%, R14). One of those gifted defender status in round 6, Dependlebury has gone from good to better. SC royalty with defender status what more can you ask for? Okay, I will give you more: when the games on the line, or there's a hard match up, Scott gets moved to the midfield. Clutch disposals score very well in SC and Pendles still gets gets sent to the coalface when the whips are cracking. Priced cheaper than some with a similar average, and a defender with the late bye, can you afford not to own him one last time?
MIDFIELDERS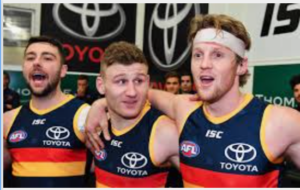 I'm in your team Sloaney, yeah?
Rory Laird (ADEL, $637 500, 128.7, 0.8%, R13). Another to grace my preseason review. Adelaide look to be team on the rise, yet Laird is criminally unloved in SuperCoach circles. He and his mate Ben Keays are in the top handful of scorers, but are both generally ignored by most of us. The definition of "workmanlike", Laird should at least be in consideration for your team. I'm sure you wouldn't regret owning him if you choose to take the punt.
Sam Walsh (CARL, $601 800, 111.7, 3%, R12). I know I was going to start him, and for $35K more than he is now. That was before his ankle twisted preseason and most of us chose to start more defenders – what were we thinking? Although Sam has been squeezed out to wing at times since returning from injury, he still manages to find the ball with ease. Walsh will be used both inside and out this year, and is sure to be a SuperCoach staple for the next decade. I want to own him before the years out. Don't you ?
Last time I wrote on Callum Mills (SYD, $632 900, 153.7, 1.7%, R13) I wish I'd taken my own advice and traded him in. Well done to those that did. If you do want him before his bye, this is the week. With a BE of 36 and dropping he will be close to $700k in the next week or two. Now is the time to jump on if you can.
RUCKS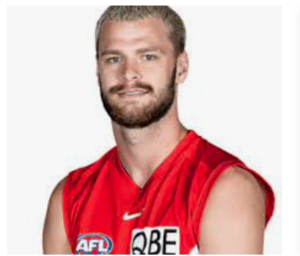 Pick me, pick me…
Peter Ladhams (FWD, SYD, 461.300, 114.7, 0.6%, R13). Warming into the number one ruck role at Sydney, Ladhams has been getting better week on week. Scores of 63, 117, and then a massive 164 last week (verses an undermanned Hawks ruck line) have him worthy of a mention here at Rare Gems. If you're worried about Preuss and don't have ruck cover in Xerri then maybe Ladhams is worth a thought. A very low BE (-13) and in only 996 teams, he will make money, and if he goes big again, will surely see you move up the rankings. One for the brave, cash strapped and desperate.
FORWARDS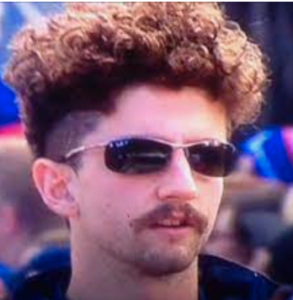 Don't let the glasses fool you. I can play.
Tom Liberatore (MID/FWD, WBD, $535.800, 111.7, 0.6%, R13). Libba is a proven scorer when given his midfield time. He started forward after a slow preseason that included an injury and possibly H&S protocols. Back in the midfield mix the last few weeks he managed a 137 against the Crows last week. He's not really cheap, and I really don't trust Luke Beveridge, yet he could still easily be a top 6-8 forward in 2022. Might be better after the Byes with Dunkley, Heeney, Treloar and English (R13 bye) all vying for a spot in our forward lines.
Luke Parker (MID/FWD, SYD, $475.300, 87.3, 1.8%, R13). Much like Libba above, Parker can score when given his midfield time. The main problem with Parker is he can really struggle to score when parked forward. With Buddy and Heeney the main targets it can be very lonely for Luke up forward, in Round 4 he scored a 39. That's not a typo. A thirty fricken' nine! I guess that's why he's so cheap. If you trust Horse to keep him in the midfield, and he somehow fits your bye structure, he could be the buy of the season. If he gets too much forward time he could leave a very bad taste in your mouth. He really is a "feeling lucky" kinda pick. Well are ya?
I was also going to write up Connor Rozee (PORT, $398 500, 100.3, 1.1% R12). Another from my preseason review. A massive 153 last week is hard to ignore. I still think it may be wise to wait until next time, as he really needs to establish himself in the midfield, against better opposition, before I can trust him enough to give him a proper shout.
Okay, that is all for Rare Gems for this week. As always let me know in the comments if there is any low owned players you are considering for your sides.
Thanks for reading.
Cheers FT.
---
Leave a comment / Scroll to bottom