Welcome to another edition of Rare Gems. Can you believe it's already just over a third of the way through the season. Blink and you miss it. Now is surely a good time to find some low owned players, as a few good PODs can really help you make up ground, or continue your march up the rankings. Once again I have added the Bye rounds as it's definitely the time of year to start planning if you haven't already. Site regular Macca has an awesome tool to help plan your bye structure here.
Legend: Name (Club, Price, 3 Rd avg, Ownership %, Bye)
DEFENDERS: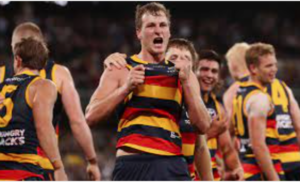 Wing please
Jordan Dawson (ADEL, MID/DEF, $519 900, 103, 5% , R13) Dawson was penciled in to my Round 1 team, and would of made it, if it wasn't for a late calf complaint. So far this year he's been solid with out being spectacular. He has certainly been better than some more fancied picks like Whitfield and Ridley. The main knock on Dawson, has been his role as a deep defender, which has seen him gone missing for entire quarters. Last week he seemed to relish being moved up the ground and scored a 134. He definitely gets his best scores when he can play that wing role, where he can link up and get involved in scoring chains. If you think he can keep this more SC friendly role going forward, he could be a great discounted defensive pick this year. His R13 Bye should suit quite a few teams as well.
Dayne Zorko (BRIS, MID/DEF, $522 900, 105.3, 1.8%, R14) I had mixed feelings about Zorko when he was given DEF status at R6. Sure he can score, but he was battling a lower leg complaint that derailed his preseason and was obviously affecting him earlier in the year. The last few week he seems to moving a bit more freely. Add to this the addition of Coleman playing back and it seems The Magician is back to his free wheeling best, where he seems to score almost at will. For me the value in this pick somewhat outweighs the risk. If your flush on trades, maybe Zorko could fill a defensive spot at a very reasonable price.
MIDFIELDERS: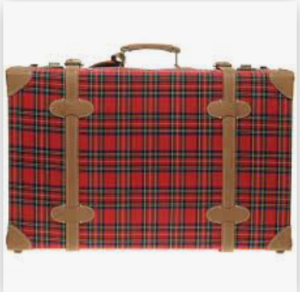 Mac Luggage.
Hugh McCluggage (BRIS, $575.800, 125, 1.6%, R14) The Scottish suitcase has always been a bit of a tease when it comes to SuperCoach. Mainly used as a wingman, his outside, mostly uncontested game has never really reached the heights required to average enough to be truly considered. This year, more CBA's and the ability to hit the score board has Hugh looking like he might have finally arrived. With so many tried and true midfielders it would take a brave soul to take a punt on someone like McCluggage. But he is playing midfield for one of the best teams in the comp. So if you're feeling lucky, he could be the "breakout" you've been searching for.
Oliver Wines (PTA, $512 900, 102.3, 2.2%, R12) I've never been a huge fan of Ollie as he's burnt me in the past, so I will try and keep this short and sweet. Wines is cheap, he could be a serviceable M8 at worst. If Port manage to get going again he has upside to average 110+ . The main flags are his disposal efficiency and his heart murmur. If you're short on cash and willing to take a punt, you could do way worse than the reining Brownlow medalist.
RUCK:
My tap work is amazing.
Sean Darcy (FREO, $595.600, 131, 2.3% R14) Rucking for the hottest team in the comp at the moment, yep the lids off! Shrek went beast mode last week against an ageing Goldy and scored 178. We all know this could be the beginning of some monster scores, or just another tease before he falls prey to another injury. The ultimate risk verses reward selection. If you like to play the game on the edge, get on the Darcy train and hang on for dear life. If he's still fit after his bye I will be moving heaven and earth to get Preuss up to him.
FORWARDS: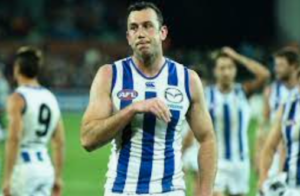 Old Gold-y
Todd Goldstein (NTH, RUC/FWD, $456 500, 111.7, 1.3% R14) Okay, here we have a first ruck  with scoring history and DPP for $450K. It should really be a no brainer. When you look deeper there's some definite red flags. Will he keep the main ruck role when Xerri returns? Will they persist with Coleman Jones and rotate Goldy and Xerri ? One thing I know is Goldy loves playing first ruck and seems to be playing for another contract (most likely at another club). Short term this should be a great selection. What happens longer term, well your guess is as good as mine. Either way he's surely worth considering at this price.
Darcy Cameron (COLL, $368 400, 92.7, 0.7%, R14) Grundy going down seems like a life time ago, yet it has only been two weeks since Cameron took over the first ruck role at Collingwood. Sharing more a 60/40 split with a young Begg, Darcy has topped the 100 for the last fortnight with scores of  115 and 108. Not really known for his tap work, Cameron has mainly scored from his around the ground stuff, including marks and tackles. He goes into Round 9 with a very attractive price, and a break even of -8 . If he keeps up this form, Cameron could be the buy of the year. If you're fed up with "soft as" Butters and you need some cash to get you to your desired upgrade maybe Zak to Darcy can help you achieve your goals. The added bonus of R/F DPP pre-byes may come in handy as well. The only downside I see is he may require a trade when Grundy comes back closer to SC finals, even then he maybe worth keeping as a sneaky F7 and ruck cover.
Well that's it for this weeks Rare Gems post. As always let me know in the comments if there's anyone I've missed that you maybe considering for your side. Just a reminder that due to work commitments, I may not be able to respond to comments until after midday. I will endeavor to get back to you after that.
Thanks for reading.
Cheers, FT.
---
Leave a comment / Scroll to bottom