With Whitfield joining the likes of Docherty, Impey and Jiath on the injured list this week, trade conservation once again becomes the most valued asset in a coach's kitbag at the pointy end of the season. Any sideways trades that were made early in the season start to seem slightly less astute, and those who picked all the right rookies are suddenly much better placed to handle the inevitable late season carnage. So, who to bring in?
Ladies and gentlemen, the Fallen Premiums.
DEFENDERS
Jack CRISP (COL), $516 300 (-$16.9K), avg 101, BE 89 – This week has shown the value of durability in Supercoach. And the current undisputed king in that particular category is the Crispy one, who at the time of writing has rolled out for 157 games on the bounce, by far the longest active streak in the league. On top of that, he's a defender who spends a good deal of time running through the midfield – one of the more Supercoach friendly midfields at that. As usual Jack can be had at less than 5% ownership, and is the ultimate set-and-forget option to complete your backline.
Jake LLOYD (SYD), $509 600 (-$146.8K), avg 106, BE 95 – It's a measure of Lloyd's sustained excellence that some of his owners are talking about how they regret starting him in their teams this year. He's averaging 106! Jake is still doing all the things that those who don't have him, hate – taking kick ins, lots of uncontested footy, and the intangibles that tend to go unnoticed by most (but not the good folk at Champion Data!). Not quite up to the form of 2020, where he posted a stupendous 16 consecutive tons, but still more than good enough and at this price just about impossible to ignore.
Just quickly….Tom STEWART ($523K, avg 107, BE 76) and Jordan RIDLEY ($516K, avg 103, BE 77) are appearing here for the last time this year. Both guns and if you're keen on offloading Whitfield then both are excellent candidates as a replacement.
Backing it up…
Lachie Whitfield, $492K, BE 179 *injured*
Brayden Maynard, $519K, BE 130

MIDFIELDERS
Tim KELLY (WCE), $397 400 (-$120K), avg 88, BE 41 – I shudder at even typing this name here, but hear me out. In keeping with the running theme of the Eagles' recent form, Telly has been utterly putrid lately and there's a very good reason you can get him for this pitiful price. But 46 against the Dogs was two weeks ago, and his two latest effort have included 27 and 25 possessions. Kelly is a proven, class performer with a huge ceiling and a great price tag but you'll still need a good dose of courage to pull the trigger here. What say you?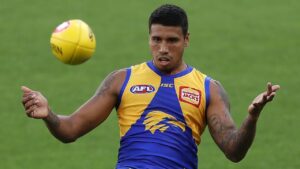 Christian PETRACCA (MEL), $572 600 (-$58.8K), avg 110, BE 43 – Unfortunately for his prospective buyers, that masterclass from Christian against the Power last week has just about put him out of reach for most shoppers this week. Powerfully built and highly talented, Petracca occasionally lets himself down with sloppy use of the footy, but his best games are as good or better than anyone in the league is capable of and he's playing for one of the contenders this year. If you can scrape together the dollarydoos, then Tracc is a prime option this week.
Just quickly….Taylor ADAMS ($517K, avg 93, BE 54) and Luke PARKER ($530K, avg 104, BE 87) were here last week and both posted big, big scores. Last chance!
Limbo land…
Marcus Bontempelli, $668K, BE 199
Clayton Oliver, $579K, BE 138
Lachie Neale, $589K, BE 133

RUCKS
Just quickly….Rowan MARSHALL ($438 900, avg 85, BE 65) is back and the Saints are winning again. Coincidence? I think not! Perfect swing option to complete your forward line AND give you ruck cover at the same time. Simultaneous!
Timberrrr….
Max Gawn, $582K, BE 143

FORWARDS
Isaac HEENEY (SYD), $360 700 (-$93.8K), avg 76, BE 39 – *cue maniacal evil laughter* You couldn't do this, but the Swans do have a nice looking run of games coming up and bloody hell is he cheap!
Forward thinking….
Dayne Zorko, $653K, BE 179
Steele Sidebottom, $433K, BE 167
Toby Greene, $450K, BE 132
---
Leave a comment / Scroll to bottom