With Gather Round having being wrapped up, my first and only gripe has to do with the music. As Chillo stated on Twitter, let the crowd noise be…
Jordan Dawson and Rory Laird ran riot to open the weekend of football in SA, as many are still concerned about the whereabouts of Patrick Cripps. Fremantle pounced, as Caleb Serong continues to prove he may be a legit SC Premo! The Papley show was peak viewing on a Friday night, while popular mid-pricer Jacob Hopper continued to reward owners with a strong display. North Melbourne gave up 152 points against the Lions, which in comparison to 2022, where they only conceded 152+ one time (156 points against the Lions), there's at least some improvement there. Tim English continued to be a ridiculous SC commodity, all the while, The Bont got shuffled into the forward line with the game on the line, truly a big brain manoeuvre. The Bombers did as we all expected, held Clarry to two touches in the first, and got one over the Dees (as we had all predicted of course). The Eagles and Cats went largely as expected. My Hawks won the Harely Reid Cup, firming our position on the bottom of the ladder. Was quite tense as we tried to give the game up thanks to a few strong efforts from Jai Newcombe. The Pies got themselves a major win, at the cost of giving their fans a heart attack as Gather Round came to a  close.
Many different routes to go this week as far as SC trades. A lot of value on offer, both at the upper, and low price ranges, so let's get straight into it.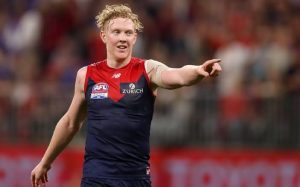 Defenders
Mason Redman (ESS, 484.1k, (-$26.8k), 95.4 AVG, 80 BE) He was getting a lot of buzz last week with many monitoring him this weekend with intentions to potentially trade him in. While 72 points might not scream "pick me", the value for Redman to be your potential D6 is immense. Now personally, I'll be eyeing my boy Will Day next week, but there's a lot to like with the Redman pick. Averaging 96.1 post-bye last year, while also showing off a phenomenal ceiling of 176 points suggests he can score as legit as any player, but with that also comes a horrid floor unfortunately (captured by the 49 points Redman scored against the saints in round 3). The one main issue I have with this pick, is the lack of games at Marvel in the immediate future for the Bombers. Redman has an affinity to scoring large at Marvel Stadium, my only conclusion to that is he's trying to become the next big box-office superhero. Ideally you'd be grabbing Redman with the intention of using him as your D6 loop long-term, but is it too early to be talking about loopholes?
Isaac Cumming (GWS, 461.7k, (-$59.5k), 83.2 AVG, 87 BE) a less than stellar start to the season for Cumming, especially considering we also got a look at him with no Whitfield. Last year Cumming was tracking along strong until one Harry Himmelberg got shuffled down-back. This season, the point-sharing has really neutered Isaac's path to points, along with a majority of his touches being uncontested. Another option would be Lachie Whitfield who's just gained Def DPP, and finds himself at 435k. Again, he hasn't exactly set the world on fire scoring wise, but I think he's definitely one for the watch-list.
Jack Sinclair (STK, 546.4k, (-$79.8k), 98.8 AVG, 113 BE) I mentioned both Sinclair, and James Sicily last week, but I'll have to give the nod to the Saints man once again. The value here is just immense. An 80k discount on someone that will firmly be a top 6 defender is crazy. Looked to be on track for a 150 at HT this past weekend, before slowing down significantly in the second half. Firmly playing a blended Def/Mid role at present time, Steele is set to return this weekend which will further help Sinclair's scoring, as Sinclair wouldn't be required in the middle where his scoring tends to drop off. The first-bye is my only complaint here, but for those locked chasing a bit of value, Sinclair's your man. (Yes, even ahead of my boy Sicily).
Caleb Daniel (WBD, 463.7k, (-$31.5k), 85.8 AVG, 101 BE) while I did start the season with Ed Richards, quite frankly I don't think Richards is a keeper for those that own him, and I certainly wouldn't be looking to bring Bailey Dale in. There's a reason I haven't been mentioning Dale, a firm 57 points, and an incredibly volatile role is not remotely sufficient for a player priced at 530k+. As for Daniel? He's definitely one to monitor, DPP changes have now granted Daniel Def/Fwd eligibility. Scoring relatively consistent albeit without a ton. Lowest season score being 77 points, and highest being 99 points, there's some merit to the Daniel pick, with the ideal plan being to use him for looping the likes of Sheezel/Ziebell long-term. While I'm here, Jason Johannisen is priced at 326k, and has found himself with a breakeven of -2, with his two scores off HB being a 79, and a 112. One to consider for those looking to take a risk and stray from the crowd.
Backing it up…
Daniel Rich, 502k, 159 BE
James Sicily, 555k, 154 BE
Sam Docherty, 526k, 146 BE*
Adam Saad, 577k, 145 BE
Midfield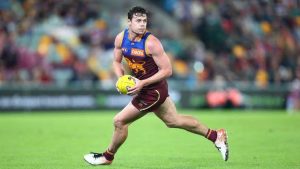 Lachie Neale (BRL, 636.5k, (-$39.7k), 118 AVG, 90 BE) Now I was going to mention Touk Miller, but I did cover him last week, and a certain Lions midfielder really showed that large ceiling I've been hanging to see. Brisbane have a fairly good run until their bye, but the only issue I have with Neale, comes with being first clip bye-wise. For those without Touk Miller, I'd still back Touk in off the basis he has a much better bye, slightly cheaper, and a better short-term fixture. For those with Touk? Well, Neale at a healthy discount, having scored consistently up until last week, and now having shown that ceiling, he's a strong pick for your mids!
Hugh McCluggage (BRL, 440.9k, (-$129.9k), 69.8 AVG, 93 BE) I'll quickly touch on McCluggage as well while I'm here discussing Brisbane, who's found himself severely underpriced in comparison to his former output. Suitcase is yet to crack the ton, and until he does, don't even consider him. The game against North was the perfect opportunity for a welcome back party, and he failed to deliver for potential watchers.
Rory Laird (ADE, 638.3k, (-$65.6k), 108.6 AVG, 137 BE) Many had this man ending 2023 as M1, and we now find him at sub-640k. Has a date with my Hawks this weekend, and with Dawson the obvious candidate of receiving attention, I'd be locking Laird in for a 120+ for those jumping on. Take out the R1 score, and he's averaging 123 points. He's still the same consistent Laird we've come to know last season, just with a hefty discount and a stronger Adelaide team. For those without Oliver, I'd be looking to grab Laird over every other midfielder. The consistency, and VC/C option he presents weekly is crucial.
Darcy Parish (ESS, 557.4k, (-$53.4k), 104.2 AVG, 116 BE) admittedly, this was going to be Zach Merrett before he got himself wiped out of the Anzac Day clash against Collingwood. However, his partner in crime Darcy Parish offers some significant value, finding himself sitting just above 550k. Averaging 104 this season, doesn't quite tell the full story. For example, his low score of 82 points against St Kilda, his stats on paper were actually quite strong. 35 touches, 507m gained, 5 I50's, and a goal. Poor use, and his performance in correlation with the context of the game hurt him. But overall, Parish has been performing at a great level to open the season, even if Supercoach scores aren't quite reflecting it. The Bombers look legit in 2023, and there's no doubt Parish finishes the year averaging 110+. Could be a great budget option for your midfield this week, he's also no stranger to performing on Anzac Day!
Ollie Wines (PTA, 438.1k, (-$142.6k), 68.2 AVG, 147 BE) While you might be looking at Ollie and his 2023 scoring and thinking "there's not a chance I'd touch him", and rightfully so, his scoring has been putrid this season. But there's a serious lack of context by just staring at his scores that I'll provide here. Wines had knee surgery in the off-season, which didn't allow him to begin running until late January. Clearly he was lacking match fitness heading into the season, and while that slowly builds, so does my interest in him as a potential M8. The likes of JHF, Butters, and Rozee shouldn't cause for concern, we're still talking about a Brownlow Medalist that's only 28 years old, and will be pivotal this season for Port. Wines does have a high breakeven this week, but also a clash with the Eagles, so keep Ollie on your watch list for now and see how he performs against some easier opposition.
Limbo land…
Clayton Oliver, 699k, 168 BE
George Hewett, 517k, 167 BE
Jack Steele, 604k, 163 BE
Luke Davies-Uniacke, 596k, 152 BE
Josh Kelly, 583k, 149 BE
Callum Mills, 574k, 148 BE
Ollie Wines, 438k, 147 BE
Patrick Cripps, 577k, 140 BE
Sam Walsh, 611k, 138 BE
Rucks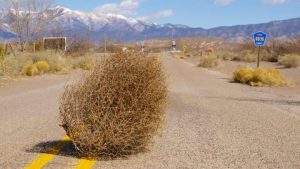 Timberrr…
Max Gawn, 622k, 220 BE*
Reilly O'Brien, 522k, 159 BE
Forwards
Stephen Coniglio (GWS, 485.6k, (-$72.1k), 96.2 AVG, 108 BE) I covered Cogs last week, but he has to get a mention this week at sub-500k. The role is perfect, the only issues are his disposals efficiency, and the fact Champion Data seem to dislike him. The fixtures do get tough for the Giants from here-on, but barring a catastrophe, there's no reason he isn't a top 6 forward for a hefty discount. The tough fixtures did cap his ceiling last season, but Cogs was still racking the pill and scoring tons. Having the last bye is also an extra bonus, so look to grab him!
Zac Butters (PTA, 496.1k, (-$33.3k), 96.4 AVG, 52 BE) shifted back into a more SC-friendly role the last two games, and his scoring does reflect that. 89 points, followed by a strong 146 points in what was arguably the game of Gather Round. With the ceiling Butters offers, comes the injury niggles and scoring volatility. But at sun-500k, with a good stream of fixtures incoming, before having the last bye, I think there's a strong case to choose Butters this week for those in search of a forward. Port Adelaide will only go as far as the young core can take them, and they have a pretty bloody good young core.
Isaac Heeney (SYD, 459.4k, (-$97.7k), 83 AVG, 37 BE) the mention of this man sends shivers down seasoned SC coaches. Nothing up until the game against the Tigers screamed "select me", but a score of 144, and a 100k discount sure did put him on my radar. Again my biggest gripe with the pick is the volatility that Heeney has shown. However, on the flip side, you're not paying top dollar for Isaac. You're getting him bottomed out in price, with what may be a swing of form into his favour. Heeney presents a great value option for those that can't swing a Cogs or Butters type due to issues with funds, will anyone be jumping aboard the Heeney roller coaster in 2023?
Forward thinking…
Dylan Moore, 540k, 130 BE
Connor Rozee, 524k, 126 BE
---
Leave a comment / Scroll to bottom