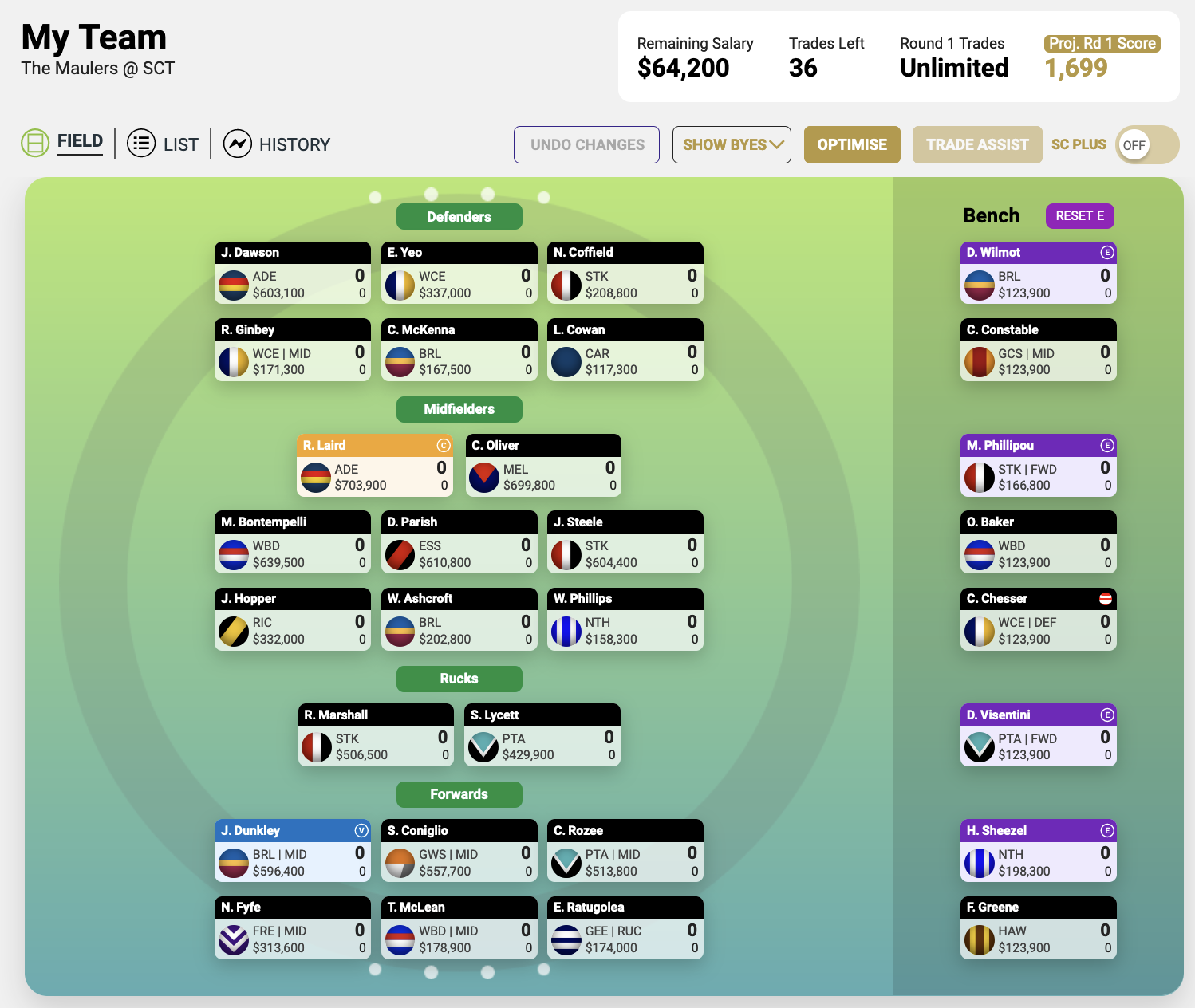 Three weeks out from the beginning of the season, here's where my head is at.
I don't want to go through each line justifying selection and omission decisions other than to say:
*The structure of the team is clearly heavily dependent on M1-M5.
*I love a midpricer that has half a chance of scoring well above the level he is currently priced at.
*All rookies are placeholders until they get named for Round 1. With the possible exception of R3, I want them all to be playing/earning me coin.
*I've tried to build in flexibility with DPP's.
*I want to make a quick start to the year. This was actually given to me by Chips Ahoy! over lunch last Friday. So I'm choosing players with early games in which they're likely to score well. Laird and Dawson play 4 of the first 5 weeks at AO. Parish plays Hawthorn, Gold Coast and St Kilda in his first 3 weeks.
I reckon there's 10 rock solid premium keepers there with another 2 or 3 that might be in the top 10 in their positions by the end of the season.
What do you think?
Let me know if you've got any specific observations or questions around the squad and I'll be happy to address them in Comments.
---
Leave a comment / Scroll to bottom