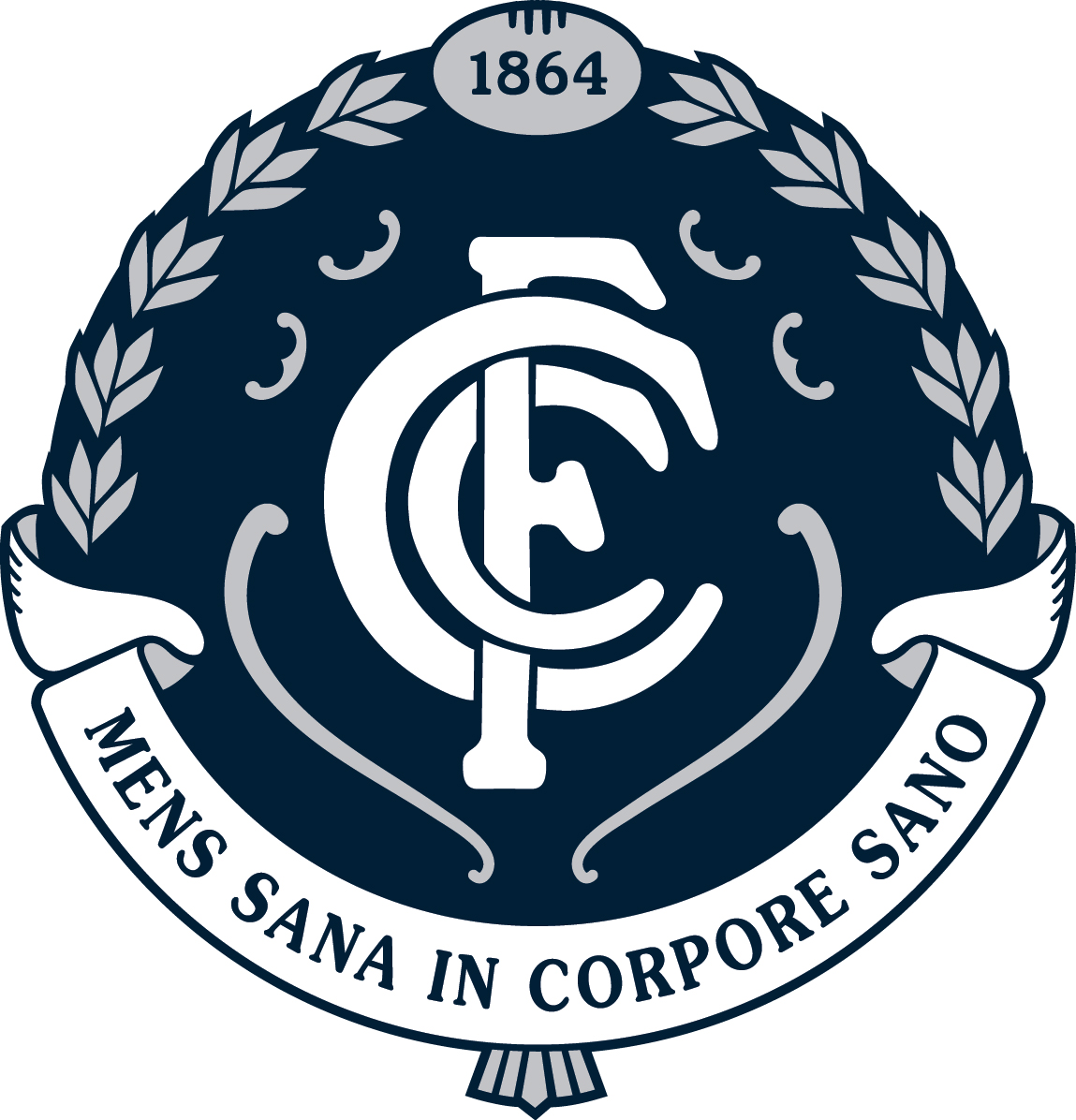 After a Round 23 loss to the arch enemy knocked them out of the finals last year (I still wake up in a cold sweat thinking about the last 5 minutes of that game), the Blues will be hungry for the ultimate success in 2023. With an elite spine consisting of Weitering, Docherty, Cripps, C Curnow, and H McKay, the Blues recruited Blake Acres from the Dockers to take Jack Newnes' spot on the wing with Oliver Hollands, the 11th pick in last year's draft, earmarked for the other wing. If the team can get a full year out of Kennedy, Hewitt, and Martin, (is Z Williams Carlton's worst "investment" ever?) they'll go deep into the finals.
Defenders
Lock and Load: Remarkably, Sam Docherty ($603,600) played 22 games last year. We all know why it's remarkable – he's a recovering cancer survivor – but what's even more incredible is that he averaged 109.6 ppg placing him as the 13thbest player in SuperCoach. Just let that sink in. And while it's sinking in, consider that he's been training in the guts and could quite possibly get midfield time this year. Lock. And. Load.
Money Maker: Lachie Cowan ($117,300) comes to the Baggers as the 30th pick in the Draft and should he be named Round 1, should definitely be considered for your defensive bench. Why? He's a rebounding defender who averaged 27 touches, 5 marks and 3 tackles in his 12 games in the NAB league.
Midfielders
Feeling Lucky: Believe it or not, the reigning Brownlow Medallist Patrick Cripps ($611,900) was the last player I added to this review. Although he averaged an elite 121 in the last 5 games of 2022, in the 5 games prior to that, he averaged 89.6. An inspirational player who gets his own ball and on occasion kicks bags. BUT he mixes 162's (vs the Dogs in R2 last year) with 78's (vs the Swans in R10). That kind of variability is frustrating and the reason I haven't started with him as I did in 2022.
Feeling Lucky: From Round 17 last year, Adam Cerra ($504,400) averaged 107 finishing with a season-high 139 against The Pies in R23. Admittedly that was without George Hewitt in the lineup but with no Sam Walsh for what looks like the first month, he could quite capably step into the void and maintain those numbers. Savvy coaches could take the cash gen and trade him for Walsh ($610k) when he returns to dominate once more.
Money Maker: If Oliver Hollands ($162,300) makes the R1 team, he'll be straight into my side. An elite runner with plenty of footy nous, Olly was Carlton's first pick in last year's draft after he dominated for Victoria Country averaging 24 disposals (75% efficiency) and 4 tackles throughout the National Championships to earn All-Australian honours. Check out some of his highlights here. The brother of Gold Coast's Elijah and a Blues supporter to boot, he'll take a ton of inspiration from Walshy and Vossy and could open the season on the wing.
Rucks
Nothing to see here. Let's move on.
Forwards
Money Maker: Clutch your 4-leaf clover as you trade David Cuningham (M/F DPP, $163,800) into your team because they guy has had a shocking run when it comes to injuries over the years. Has never played more than 12 games in a season and last graced the field in R9, 2021. When he plays though, he's silky smooth and gets a ton of it. On good days, he'll ton up for you. His handy DPP status means that even if he does go down for a week or two, you'll have the flexibility to cover him with your mid bench.
---
Leave a comment / Scroll to bottom