---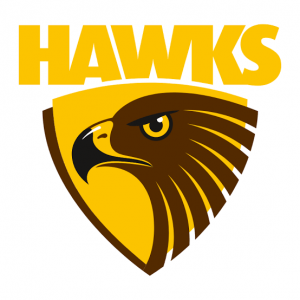 2022 was the beginning of a new era for Hawthorn, one with the newly appointed Sam Mitchell behind the wheel. And there's no reason to expect big things from the club in the short term, while Mitchell continues to try and put games into the youngsters coming through.
While finals aren't in the sights for 2023, a group led by the likes of, newly recruited Karl Amon, ever-improving Jai Newcombe, Dylan Moore, Luke Breust, and James Sicily (one of the worst AA snubs in recent times), will be a solid foundation for the younger generation looking to make a name for themselves.
Defenders
Lock and Load
James Sicily ($624,700)
No surprises to see the most expensive defender in the game here, and personally, he was my first picked premium (no bias, I swear). Coming off an ACL injury in 2022, many were skeptics of starting Sicily, and whether he could live up to his past performances, and boy, did he deliver. I'd like to quickly mention that I expect the Hawks to have a worse record and overall season than that of 2022. What does that mean for Sicily? Well, in 2022, Sic averaged 105.5 points in games the Hawks won, and in losses, Sicily averaged 117.8 points. If we want to get more technical, in games the Hawks allowed 60+ inside fifties, Sicily averaged 125 points! The Hawks conceded fifty six I50's on average in 2022, and with a lack of midfield experience, I can safely assume that figure will unfortunately rise this season. Another factor that plays heavily into the hand of James, is the fact he can't be tagged like the other defensive premiums. He must be near the top of your list for premium candidates on the defensive line for the upcoming season!
Feeling Lucky
Will Day ($362,100)
Considering Elliot Yeo is priced similar, I truly believe Will Day (3% ownership) has been slept on as a POD. 2022 was a year muddled by injuries dating all the way to an interrupted pre-season, and lack of consistency in his role. So heading into 2023, what makes the 21 year old a player to consider? Well, a full pre-season and in his own words "I have a lot more confidence in my body, I've managed to get a lot more workload in and a bit more strength behind me as well." Day has also been training as a midfielder, and from all reports that's where we'll be finding him this season. For those un-tempted by Elliot Yeo, Day offers a fine alternative that also allows for an easy switch, assuming Day underperforms and Yeo looks a must own.
Money Maker
Josh Weddle ($130,800)
From getting selected at pick 18, to going on to winning the Hawks' 2023 time trial. Weddle has received this pre-season for not looking out of place, dominating with his running, and having an "AFL ready body." Forgetting Supercoach for a moment, as a Hawk fan I'm quite excited about Weddle and what he can offer our young group. The one issue, is that the Hawks seem to be trying to adjust him into a role he is unfamiliar with. But Firmly keep an eye-out, at this stage everyone should be considering Weddle for their teams!
Midfielders
Lock and Load
Tom Mitch…. Oh wait 🙁
Feeling Lucky
James Worpel ($309,300)
Unsurprisingly considering the shape of the Hawks, Worpel has been getting some buzz as a SC selection. I'll start with the good, and then get to the bad. Firstly, he's only 309k and 24 years old. If we rewind the clock back to when Tom Mitchell unfortunately missed the season, Worps averaged 97 points, and looked like that midfield would be his to dominate in for a long time. So let's skip ahead to the present where we find James out of contract at the seasons end. If we had confirmation Worpel would be locked as a full time on-baller, he'd be in my team. Worps has also looked brilliant this pre-season from what I've been hearing from fellow Hawks supporters, if that can translate to the upcoming season, he could easily be a great choice.
So that leaves us with the bad. He's a great ball-winner, but can absolutely butcher the ball by-foot. Averaged 73.5 and 56.2 points in the last two seasons (which doesn't exactly tell the full story), while also getting pushed out of the best 22 to play for Box Hill. Issues with his work ethic, alongside season ending shoulder surgery in July made 2022 quite a down year for Worpel. According to the latest match-sim, Worpel supposedly played a fair amount of the game as a half forward, whether that was due to allowing the youngsters a run in the middle, or plans to have Worpel shuffled around is yet to be seen. I Definitely think he's a lock for round 1, alongside Ward and Newcombe in the guts. But, he'd have to maintain a semblance of form to keep his spot in the team. I believe that covers everything, I personally think he's definitely one to monitor closely, could be a really strong POD, and a mature body fits well into our current midfield structure considering Jaegs and Titch have been moved on. As a DPP Fwd/Mid, you'd have to take the punt. But a much trickier decision as a Mid only…
Money Maker
Cam McKenzie ($180,300)
A lot like Weddle, McKenzie has come in and doesn't look remotely out of place this pre-season. Reports also had him as one of the stars in an intraclub match in January. Now, how does this all bode for pick 7 of the 2022 national draft? Well, firstly, I believe him to be a great pickup by the Hawks. Great vision, chooses good options, has the courage to effect a contest, and magnificent skills (including a tremendous kick). Standing at 6'2, 83kg, McKenzie will definitely get a gig early in the season, it's a matter to be seen how the Hawks decide to deploy him though. Definitely continue to monitor.
Rucks
Feeling Lucky
Lloyd Meek ($431,100)
Without doubt, Meek could be a strong POD, but there's a lot of question marks regarding who the Hawks will run as the ruckman in the upcoming season. Latest match sim had Meek and Reeves doing majority of the rucking with Lynch and Ramsden chopping out. It's no question that Lloyd is a great mobile presence, but as long as Reeves is healthy, it's hard to see Meek locking down the #1 ruckman slot in the short term. Personally, he's a fair ways too expensive for what he could end up returning, but that seemed to work really well for owners of Jarrod Witts in 2022.
Forwards
Lock and Load
Dylan Moore ($521,000)
After averaging 87 points post-bye in 2021, Moore had a superb season in 2022, averaging 94.6 points, and not missing a game. His CBA and midfield load continued to get the uptick, and posted some hefty scores in the process. Moore also found himself in strong company. Players in 2022 to average 20+ possessions and a goal, Bontempelli, Cripps, and Dylan Moore. Largely, I expect Moore's role to remain the same, mainly a forward, with a blended midfield role. In the same boat as Worpel who we discussed earlier, Moore is also in a contract year, and while he's being largely slept on as a choice, I firmly believe he could be a strong POD.
Money Maker
Fergus Greene ($123,900)
Quite frankly, everyone should have him riding the bench. Mature aged recruit, was the leading goalscorer for the Box Hill Hawks in 2022, and understands the system. There's a gaping hole in our forward line that I fully expect is Greene's to kickstart the season.
---
Leave a comment / Scroll to bottom